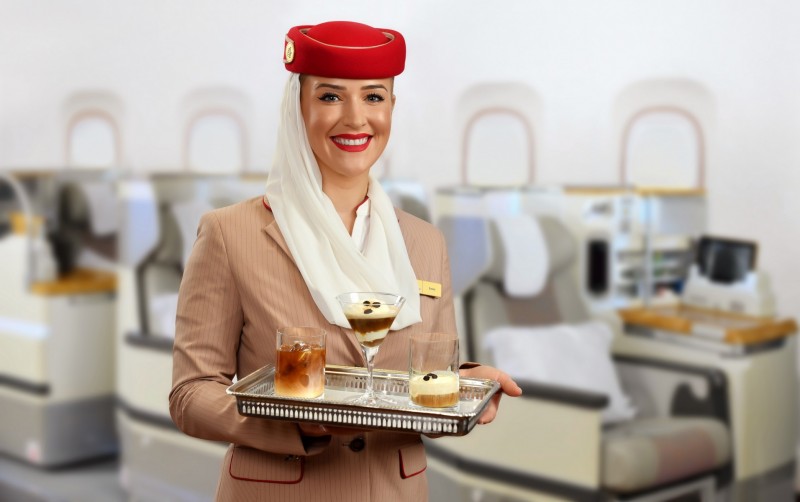 Coffee lovers flying Emirates in First and Business class can look forward to a refreshing brew with newly introduced cold coffee choices onboard – the classic iced Americano, or the slightly more decadent Affogato.
Affogato is a popular Italian coffee-based dessert made by pouring a shot of hot espresso over vanilla ice cream.
Probably the world's busiest café at 40,000 feet, Emirates serves up nearly 28 million cups of coffee in an average year across its global network.
Coffee is one of the most popular drinks in the world, and an evergreen beverage choice onboard Emirates across all routes and markets. Emirates' customers will often order a coffee when they need a pick-me-up during their flight, as a finishing beverage to their fine meal, or as an accompaniment to their cookies and snacks while enjoying a movie or other programmes on one of Emirates' 4,500 channels on ice.
Emirates offers rich and flavourful freshly brewed coffees for First and Business Class passengers onboard, including espresso, cappuccino or decaffeinated options. In addition to a choice of aromatic coffee blends with different flavour profiles, First Class customers can also enjoy Emirates' iconic Arabic coffee service paired with a luxury selection of fine dates.