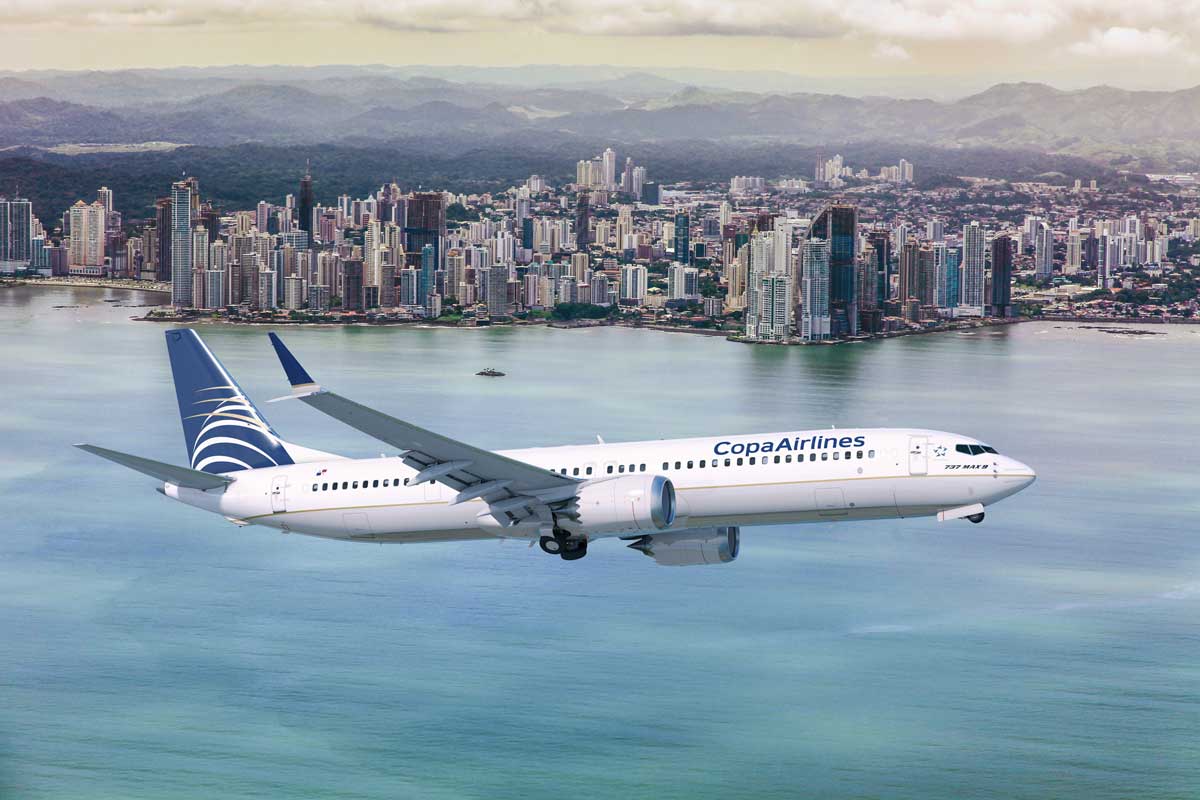 Starting today, Copa Airlines launches differentiated service from The Hub of the Americas in Panama to four major destinations in its network based on two-class service: comfort and convenience.
Copa Airlines passengers traveling between Panama and Montevideo (Uruguay,) Buenos Aires (Argentina,) Sao Paulo (Brazil) and Los Angeles (United States) will be able to enjoy Dreams Business Class on all of their flights. It has 16 comfortable reclining lie-flat seats, 16-inch remote-controlled touchscreens, an extensive entertainment program, AC and USB power connectors as well as, space to store personal items.
Economy class will feature the Economy Extra section, located at the front of the cabin, consisting of 24 seats with more legroom, individual 10-inch touchscreens with USB port and AC power connectors —for greater convenience for passengers.
All passengers on board of these aircraft will be able to enjoy the wide variety of content offered by the wireless entertainment system, Copa Showpass, which can be accessed by connecting to the aircraft's intranet network from a computer or mobile device. Using the Copa Showpass, travelers will access a wide range of films, television series, magazines, documentaries and music.
Providing Dreams Business Class, Economy Extra and Copa Showpass, Copa Airlines seeks to satisfy its passengers' needs on these important long-haul routes that require a more comfortable experience. As the Airline receives new aircraft, this offer will be expanded to more destinations in the Americas to continue offering its travelers its outstanding world-class service.