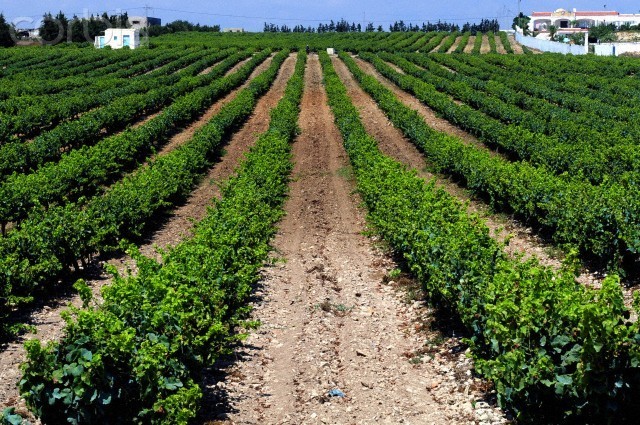 Tunisia. Vineyards and grapes of the vineyard of Kelibia in the region of the Cap Bon (Tunisia) — Image by © Nicolas Fauqué/Nicolas Fauqué/Corbis
Now in its 3rd year, the World's Best Vineyards list returns this September with a live event taking place in the Rheingau in Germany. This year's real-life event will be hosted at Schloss Johannisberg in Germany (number 12 in the 2020 list) and viewers from around the world can tune in to view the highly anticipated countdown on YouTube at 18.00 CET on 20 September 2021.
The World's Best Vineyards showcases the very best of wine tourism and aims to elevate the visitor experience in the vineyards and surrounding areas. The Voting Academy consists of over 500 leading wine experts, sommeliers and travel journalists and they submit their nominations based on the different factors that make the best destination trip including quality of the overall experience, ambiance, cuisine, activities, views, staff and value for money. The results are then collated and converted into the Top 50 list.
With the recent flooding and devastation in the Ahr region in Germany, there will be an online auction ahead of the ceremony to raise funds for the vineyards and wine makers in the region. The lots will range from exclusive, collectable wines to one-off, highly coveted experiences.
The awards ceremony will take place in the evening on Monday, 20th September in Schloss Johannisberg, Germany and online at 18.00 CET.
The Top 50 list is compiled from all the nominations by the global academy of voters. The world is split into geographical regions, each headed up by an acknowledged expert as the Academy Chair. Each Academy Chair is responsible for recruiting 36 wine and travel experts. Each member of the Voting Academy must vote for 7 vineyards. There is no pre-determined checklist of criteria or predefined list to choose from – each vote is a nomination for a vineyard experience open to the public that they deem to truly be the best in the world.
The World's Best Vineyards is this year hosted by the German Wine Institute.
Andrew Reed, Managing Director Wine and Exhibitions at William Reed, comments: "We are incredibly excited to be able to celebrate this year's World's Best Vineyards Top 50 in person and online. The hybrid event means we can show-off the very best vineyards from across the world to a larger audience and we are very proud to be revealing some new and exciting vineyards this year. We are incredibly grateful to the German Wine Institute for their support, and we hope that the event and online auction can raise awareness as well as financial support to those affected by the damage in the Ahr region."