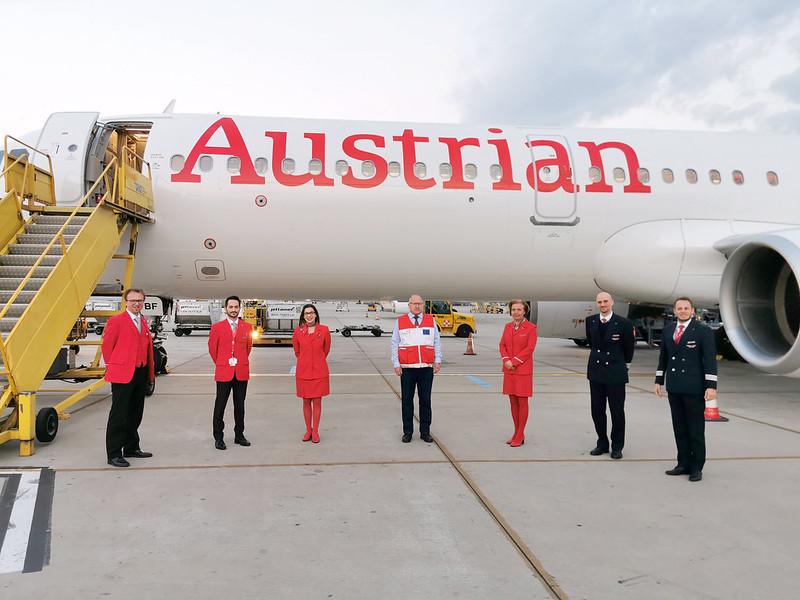 In the "Center of Excellence Digital Workplace", 25 IT specialists in Vienna, together with those in Hamburg, Frankfurt and Zurich, are currently working to further develop the digital workday of Austrian Airlines employees and the entire Lufthansa Group. In total, there are about 50,000 IT workplaces worldwide. In order to expand the IT competence location in Vienna as well as the range of services, Austrian Airlines is looking for 40 IT experts with immediate effect. As part of this offensive, the workplace of the future will be developed.
"The pandemic has massively accelerated digital processes and shown that innovative solutions are of enormous importance in everyday professional life. We are pleased that the Lufthansa Group is investing in Vienna as a center of excellence. This will enable us to create new jobs for highly qualified experts despite the crisis and, at the same time, ensure future-proof, innovative and digital work platforms for our workforce," says Austrian Airlines CCO Michael Trestl. With innovative IT platforms and interlinking of the individual Lufthansa companies, internal processes can be accelerated, cooperation can be improved and workflow can be made more efficient, ultimately optimizing customer service along the entire travel chain.
IT Specialists wanted for "Future Digital Workplace"
The company is looking for employees in the areas of Workplace Engineering & Architecture, Service Management, Product Management, PCI as well as security experts, project managers and technology specialists with industry-specific knowledge who will be responsible for modernizing the digital and flexible workplace. In addition to the transition of more than 20,000 IT workstations, which were previously managed by an external service provider and will in future be managed by the Austrian Airlines IT competence center, the integration of modern technologies such as SCCM & Intune co-management, Hello for Business and AutoPilot as well as Office 365 and other Microsoft Azure features will take place.