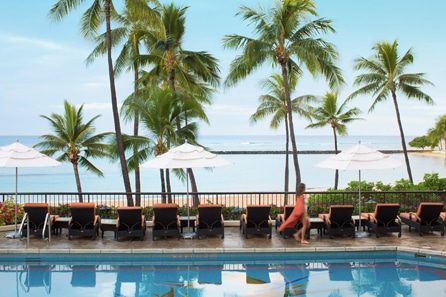 Southwest Airlines has announced it will expand service to Hawaii from San Diego International Airport (SAN) by adding nonstop service to three Hawaiian cities and expanding their Honolulu service from one flight daily to two flights daily beginning June 6.
"With Southwest Airlines' added flights, San Diego International Airport now has more service to Hawaii than we've ever had in the past," said Kimberly Becker, President and CEO of the San Diego County Regional Airport Authority. "We expect these flights to be very popular as people continue to visit destinations that can offer an abundance of outdoor recreation. We appreciate Southwest Airlines' continued commitment to our community."
Honolulu is the capital of Hawaii and offers everything a cosmopolitan city could imagine including fine dining, shopping, historic landmarks, endless hiking, and the world-famous Waikiki Beach. Voted "Best Island in the U.S." by Condé Nast Traveler, Maui is home to quaint towns, farms, and take-your-breath-away sunrise and sunsets. Known as the "Big Island," the Island of Hawaii is the largest Hawaiian island and provides a unique opportunity to travel through all but four of the world's different climate zones due to the shielding effect and elevations of the Maunakea and Maunaloa volcanoes. Often called the "Garden Island," Kauai is home to tropical rainforests, rivers, and waterfalls found within the valleys and mountains of this oldest and northernmost Hawaiian island.
Passengers traveling to Hawaii are encouraged to review the state's Safe Travels Hawaii program which includes a pre-travel testing program, the Mandatory State of Hawaii Travel and Health Form, and temperature screening upon arrival. Passengers are also encouraged to review Southwest's COVID-19 travel recommendations and procedures.