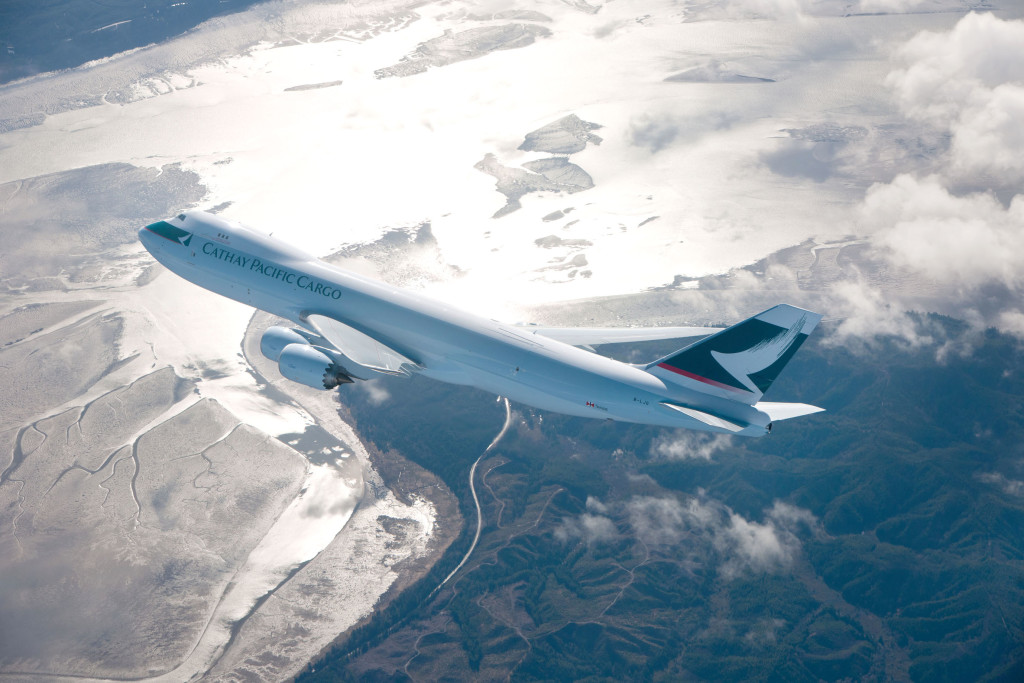 Cathay Pacific 747-8f air to air
The Cathay Pacific Group has committed to achieving net-zero carbon emissions by 2050, becoming one of the first airlines in Asia to establish a timeline for making carbon neutrality a reality. The airline's commitment precedes the release of the Group's Sustainable Development Report 2020, which details the Group's strategy and performance in environmental, social and governance aspects.
Cathay Pacific Chief Executive Officer Augustus Tang said: "The unprecedented pandemic has shaken the world and showed us that 'business as usual' is not an option when dealing with an imminent global risk. Climate change, potentially a much more disruptive crisis, calls for ramped-up efforts."
While the aviation industry contributed less than 3% of the world's man-made CO2 emissions prior to the Covid-19 pandemic, Cathay Pacific, as a leading airline, embraces its responsibility to lead the charge towards sustainable aviation and ensure future generations can experience the joy of travel.
Tang said: "Our net-zero pledge aligns with the requirements laid out in the UN's Intergovernmental Panel on Climate Change (IPCC) and the Paris Agreement, and provides the focus we need in aligning our strategy – from fleet planning and carbon offsetting to further investment in Sustainable Aviation Fuel and the development of new technologies."