Saudi Arabia, a fascinating Middle Eastern country, once was a destination that was reserved only for the worldwide Muslim community. But thanks to the recent issuing of tourist visas, it is open to worldwide travelers despite their religion.
Currently, visiting Saudi Arabia is made convenient by the country's government by imposing a new procedure through e-Visa Saudi Arabia. So read on the rest of this guide to know everything about the online visa for Saudi Arabia, which is the key to unlock all the beautiful places in Saudi!
Why do people visit Saudi Arabia?
Saudi Arabia's greenery, great beaches, pre-Islamic sites, and the spiritual sites of Mecca and Medina are being added to the list of must-visit destinations of worldwide travelers.
There is nothing to be worried about your safety in Saudi Arabia since it is one of the safest countries in the Middle East, with no terrorism and low crime rates.
What is the Saudi Arabia e-Visa?
Saudi Arabia e-Visa is an electronic visa that is entirely obtainable online. It is issued only to eligible citizens that travel to Saudi Arabia for tourism.
The travel e-Visa was introduced in 2019 by the Saudi government to open up the country for tourism and to facilitate the process of applying for a visa. It is valid for exactly one year from the date of issue.
The Saudi Visa is a multiple entry permit, which means a stay of 90 days with each entry to the country is allowed and for a total stay of 180 days during its validity.
Who can apply for the Saudi Arabia e-Visa?
As of now, tourists coming from 49 different countries are eligible for the Saudi Arabia e-Visa. This includes the countries like United States, Australia, New Zealand, Japan, Singapore, Malaysia, South Korea, China, United Kingdom, Portugal, Poland, Switzerland, Ireland, Russia, Spain, Sweden, Denmark, Estonia, France, Germany, Greece, Iceland, Italy, Croatia, Cyprus, Czech Republic, Netherlands, Hungary, and many more.
How can I get a Saudi Arabia e-Visa?
Applying for the Saudi Arabia e-Visa is simple a 3-step process.
Step 1: Complete the online application form.
Step 2: Register the payment.
Step 3: Receive the approved electronic visa.
Filling the online application would take only a few minutes for eligible citizens. This application form must be filled with accurate personal and passport information, travel details, and answers for several security questions to receive an approved Saudi tourist visa via email.
The applicants must fulfill the following requirements to submit this online visa application:
A recent photograph of the applicant's face.
A passport from one of the eligible countries valid for at least 6 months from the date of entry to Saudi Arabia.
Paying the e-Visa fee of Saudi Arabia through a valid credit or debit card.
A current email address to receive the Saudi Arabia visa online.
Once the above-stated requirements are completed along with the application, it could be submitted, and later the Saudi Arabia e-Visa will be emailed to the provided email address.
When the approved e-Visa is presented upon arrival in Saudi Arabia, the same passport that was submitted with the application must be presented in the case for dual nationality applicants.
What happens if you overstay your e-Visa in Saudi Arabia?
If the e-Visa expires before leaving Saudi Arabia, a fee of SAR100 per day of overstay must be paid. But still, there is some evidence reported where the visa holder had to pay two SAR 12K and SAR 4.5K fines before granting the allowance to re-travel.
Therefore, the safest way to travel to and within Saudi is by not overstaying your visa. Leave once your e-Visa expires and re-apply for a new entry permit within minutes from home!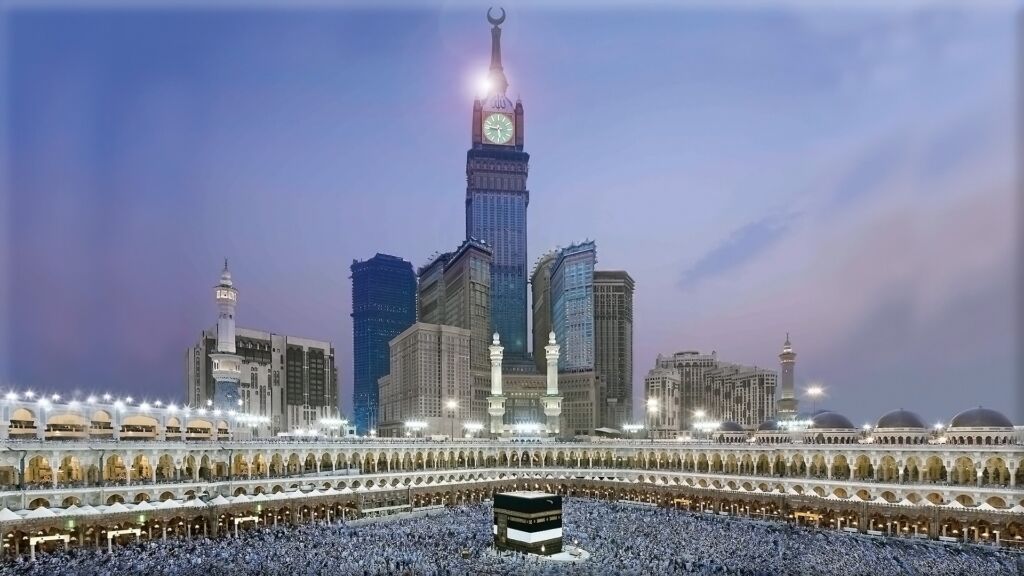 What are the attractions to try in Saudi Arabia?
Most people find Saudi Arabia as a superb stopover to grab some of the most uncommon dishes in the world. All the snack bars, small shops, and restaurants present a menu including the typical Arabic dishes, such as hummus bi tahini, sfafid allush, and couscous with chicken.
There are more lamb and chicken dishes, whereas beef is less, and pork is prohibited by the Islamic law. However, not only food attracts the foreign visitors.
Jeddah, one of the busiest places in Saudi Arabia, stands as a magnet to draw plenty of visitors. Jeddah Tower, which is still under construction, is the tallest building to be in the world.
Balad, the old town of Jeddah, makes a brilliant spot to stroll around while listening to a wide array of languages from the labyrinthine streets.
Corniche, the Al-Tayibat City Museum, and Souq al-Alawi are the other popular attractions in Jeddah. Its street markets that are full of smell and colors cannot be neglected.
Mecca and Medina, the two-spiritual heaven of Muslims, are the often-visited cities in Saudi Arabia by travelers, although certain places are still closed for non-Muslim travelers. These two cities are cherished by more than 1 billion Muslims around the globe. But still, everybody can visit Medina's Quba Mosque, Al-Baqi's cemetery, and the Mountain of Uhud.
History lovers, too, have a vast area to be explored here that gives a rare glimpse of pre-Islamic Arabia. The 9000 years old Al-Magar site where 85000 years old footprint was discovered, the eyebrow-raising Phironic inscription, and 10000 years old pre-Islamic rock art in Hail are some of the astonishing monuments that reveal Saudi Arabia's history.
Travelers do love to relax on quaint and stunning beaches. Saudi Arabia, too has endless beaches where most of them are untouched. The warm waters of the Red Sea are ideal for scuba diving, where colorful reefs, sharks, rays, turtles, and dolphins can be encountered. The chance of birdwatching is a bonus amusement granted here.
There is an option for non-water people as well in Saudi Arabia. Turn towards the Prince Saud Al-Faisal Wildlife Research Center. It is full of Arabian endangered animals adopted in captivity, such as red-necked ostrich, large bustard birds, and beautiful Arabian Oryx.
Moreover, the Arabian Leopard is the highlighted character here who is critically endangered and hardly visible. Visiting Saudi deserts is another intention of the travelers who step on to Saudi Arabia.
Similarly, the contrasting mountain cities like Tabuk, Baha, and Taif create soothing and mind-blowing views to attract visitors.
Final thoughts
Getting the e-Visa for Saudi Arabia is not a difficult process as it involves only 3 simple steps. Tourists coming from 49 countries are eligible to apply online within 3 business days ahead of the planned trip.
The approved electronic visa is delivered to the applicant's email box in the form of a PDF file. You can submit your application within minutes from home or any other place. But remember to not overstay your e-Visa in Saudi to avoid being fined!