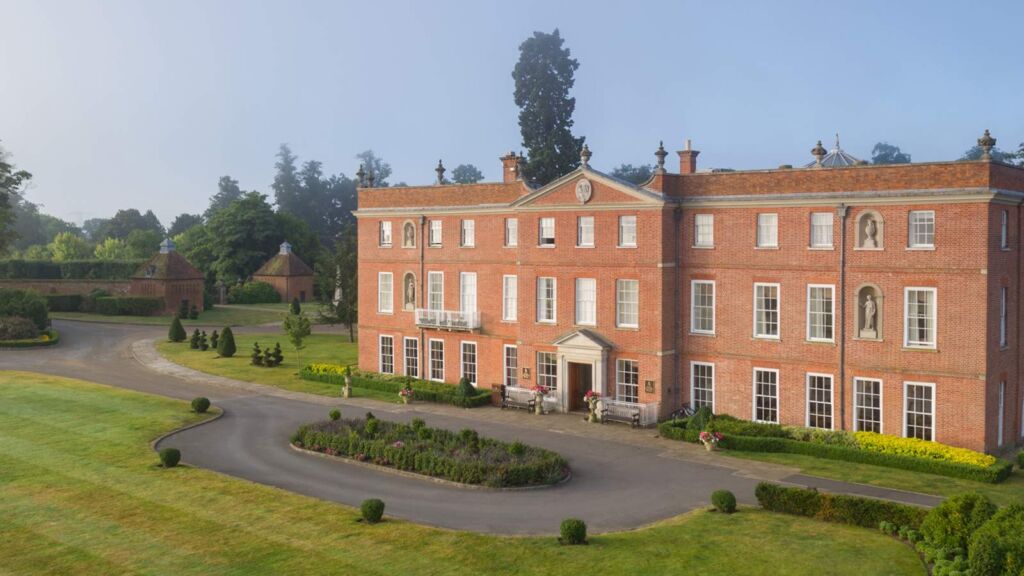 Four Seasons Hotel Hampshire is set to reopen on May 17, 2021.
"We are all looking forward to welcoming guests back to their home away from home to our bucolic landscape, for a truly memorable Four Seasons experience," says General Manager Andrew Harrison. "We recognise the need to reconnect has never been greater and our goal is to instil the same level of trust and confidence for travel, with our redesigned rooms and suites and enhanced Four Seasons Hotel Hampshire."
Spa and Wellness
With the world increasingly attuned to personal wellness as a response to our collective lifestyle changes, the historic 18th century converted barn Spa has launched a range of carefully designed packages, created to relax, unwind and revitalise. Amid the beautiful nature setting of the English countryside, the new packages can be personalised to cater to the guest's individual needs.
Time for Two – Nourishing the mind, body and soul, the Time for Two package gives guests their own personal activity schedule and Four Seasons Hotel Hampshire representative as they enjoy full access to spa facilities, breakfast, lunch and dinner, allowing them to unwind safe in the knowledge that everything is taken care of.
Spa Days – For those looking to escape for the day and recharge, the relaxing Serenity Spa Day offers full use of the spa facilities, a light lunch at the Café Santé outdoor terrace (subject to weather) or a takeaway lunch box and 60 minutes of treatments. The Lite Spa day will also be available for those looking to unwind with full use of the spa facilities and 60 minutes of treatments.
Day Passes – From taking a dip in the vitality and conservatory pools to getting the adrenaline pumping in the state-of-the-art fitness classes and in house TechnoGym, the new Day Pass is the perfect option for an energising daycation. For younger guests the Four Seasons Hotel Hampshire Child Day Spa includes access to the family adventure pool, Sharkie's Reef between 9:00 am and 7:00 pm, and the main pool between 4:00 and 7:00 pm.
Note in accordance with COVID-19 health guidelines the sauna and steam rooms are currently closed.
Redesigned Guest Rooms
The team is delighted to unveil a complete rooms redesign, taking inspiration from the property's lush landscape. As guests get set to connect once again with friends and family, the rooms and suites have been refreshed to adapt to the needs of everyone. The furnishings in the rooms have been upgraded to include sofa bed options, new nightstands, tables, ottomans, chairs, platform beds, and enhanced lighting. With nine suites and many connecting rooms, it's easy for larger families or multi-generational travellers to find a room combination that works for them. A choice of suites now also offers the perfect space to reconnect, entertain or enjoy a work-cation, with defined seating, working areas and dining spaces.
Dining
From a romantic dinner in the alcove of the historic walled garden to a rustic bite in the fishing lodge, Four Seasons Hotel Hampshire offers guests unique private dining experiences, for two to twelve guests. Whatever the guest desires, the Hotel's team of experts will find a spot that is just right for them. It's a delicious opportunity to connect with loved ones, family and friends at Four Seasons Hotel Hampshire.
Four Seasons Hotel Hampshire afternoon tea will also make a welcome return. Served in The Library, lush armchairs, supple sofas and inviting coffee tables offer the perfect place to enjoy the quintessentially British delicacy. New for 2021, Four Seasons Hotel Hampshire will also offer guests the chance to continue their dining journey at home with a delicious range of country-inspired jams and chutneys. Made with locally sourced ingredients, guests will have a delicious choice of strawberry jam, orange marmalade, tomato relish, BBQ sauce and onion chutney.