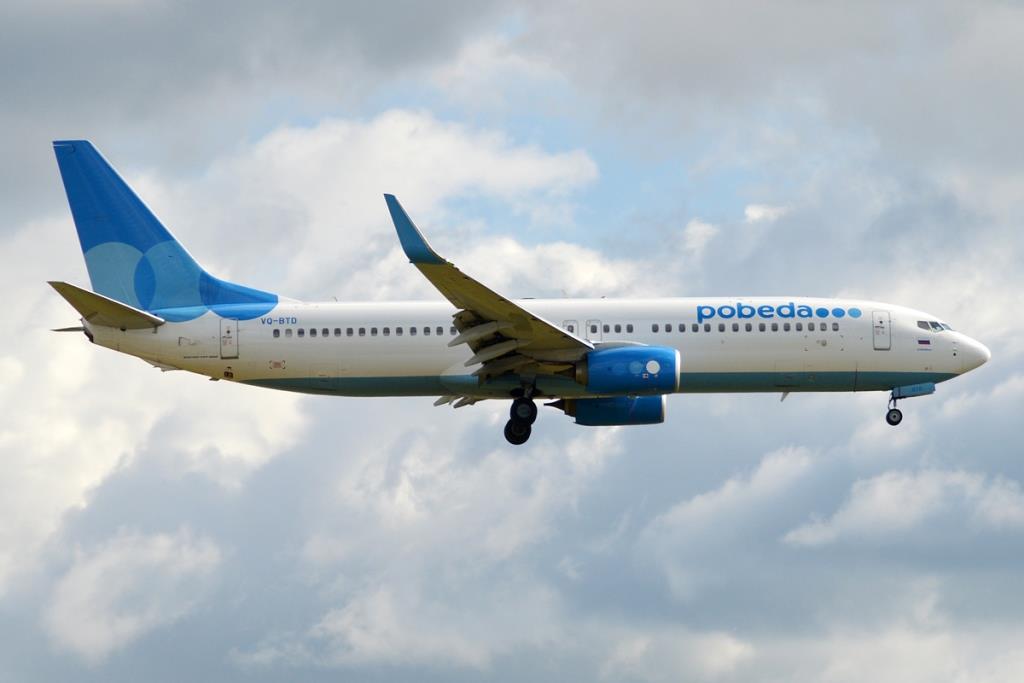 Russian low-cost airline Pobeda and Sheremetyevo International Airport have begun a phased launch of the airline's full-scale flight program from Sheremetyevo.
In total, Pobeda's summer schedule includes flights from Sheremetyevo to 14 domestic destinations. Since May 11, flights to Perm are operated twice a day, flights to Makhachkala and Cheboksary have begun.
At the second stage, which will start on June 1, flights to Gorno-Altaysk, Yekaterinburg, Nalchik, St. Petersburg, Sochi and Ufa will be launched; On June 2, Petrozavodsk will be added to the network of flights from Sheremetyevo. The third stage involves the launch of flights to Barnaul, Vladikavkaz, Mineralnye Vody and Ulyanovsk from July 1.
In the summer season, Pobeda will operate up to 20 flights a day from Sheremetyevo. By the end of 2021, more than 1.5 million Pobeda clients will be served at this airport.
The general director of Pobeda, Andrei Kalmykov, noted: "Launching flights from the second Moscow airport makes Pobeda even more convenient and affordable for our clients: now they choose not just fares, directions and departure dates, but even the airport in Moscow. Already on the first flights, we see over 90% loading, which is typical for Pobeda! "
Mikhail Vasilenko, General Director of MASH JSC, noted: "The full-scale program of flights of Pobeda Airlines from Sheremetyevo is another step in the development of our basic partner – Aeroflot Group. And we are delighted to welcome one of the fastest growing airlines in Europe. The arrival of the low-cost airline will ensure the expansion of the airport's route network and provide our passengers with new opportunities in terms of air ticket prices ".
The commencement of Pobeda flights from Sheremetyevo is envisaged by the implementation of the Aeroflot Group's strategy, which implies optimization of the Group's route network and fleet, taking into account the highest demand for low-cost transportation. It is "Pobeda" as the only Russian low-cost airline throughout the entire history of flights that is the most demanded airline in the country, this follows from the rating of the Federal Air Transport Agency for the load of flights of regular air carriers.
Until the end of summer 2021, 10 Boeing 737-800 aircraft will be based at Sheremetyevo, which Pobeda receives as part of the fleet optimization within the Aeroflot Group. All of them were delivered to Aeroflot in 2018 directly from the manufacturing plant in Seattle. In total, in the period from 2021 to 2023, Aeroflot will transfer 50 aircraft of this type to Pobeda.