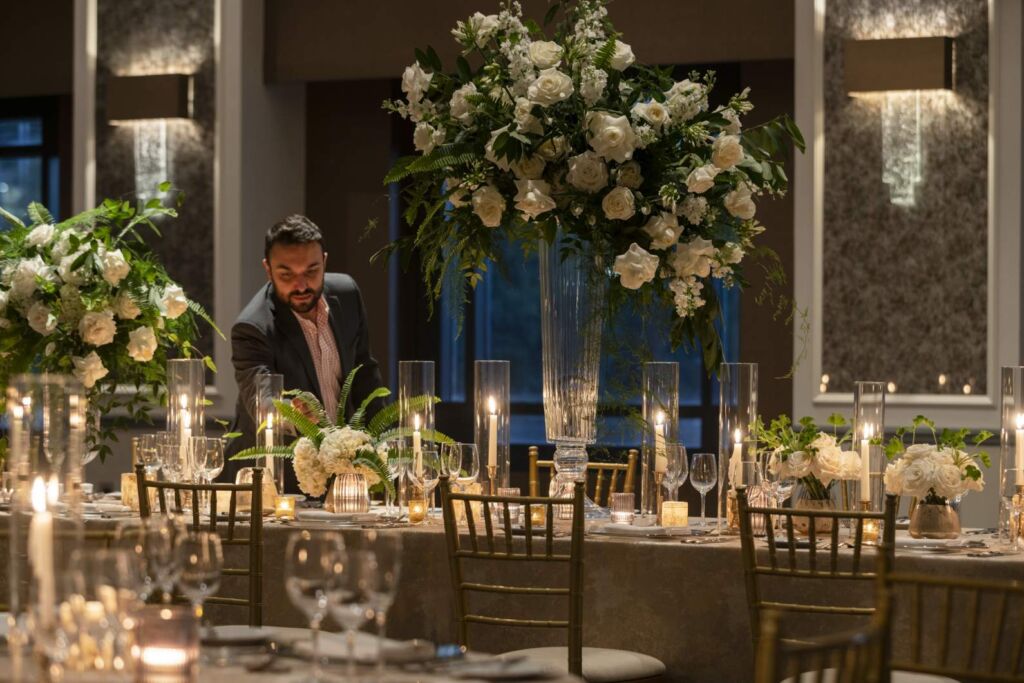 Four Seasons Hotel Atlanta, celebrated as the epitome of iconic luxury in the South's vibrant, history-rich capital, welcomes a new era of business and social gatherings with its dramatic transformation of meeting and event space. All 12,000 square feet (1,115 square metres) of the dedicated meetings and events floor has been revitalised to fuse the Hotel's elegant neoclassical architecture with modern textiles, soothing colour palettes and technological advancements to support today's evolving hybrid-meeting needs.
"Keeping with Four Seasons commitment to creating impressions that will stay with you for a lifetime, we are delighted to share our recently transformed event space with those seeking a unique setting to commemorate a special moment or conduct a productive business meeting," says Nancy Chacon, General Manager of Four Seasons Hotel Atlanta. "In today's environment, our skilled staff is ready to accommodate our customer's evolving needs, including advanced technological requirements to incorporate virtual components with in-person gatherings."
Refreshed Design
In collaboration with Hirsch Bedner Associates, the global leader in hospitality design, the sophisticated interior draws inspiration from Atlanta's reputation as the "City in the Forest" and Georgia's abundance of freshwater lakes and rivers, marble and quartz. Complemented by a wealth of natural light, a harmonious palette of soft blues, whites and bronzed-champagne infuses the Grand Ballroom, Boardroom and Madison, Callaway, Augusta and Lanier rooms.
Among the stunning renovations, a mesmerising, blue-marble carpet and walls adorned with a soft-bronze grasscloth dazzle beneath the magnificent, oversized crystal chandeliers of the Grand Ballroom, which also features expansive architectural windows with skyline views. Above the expansive 10-person mahogany table and parquet floors of the Boardroom, crystal-quartz chandeliers illuminate the silvery-blue watercolour walls to create a tranquil and refreshing environment. Varying elements in each of the individual rooms create a consistent, yet unique aesthetic from one space to the next – ranging from bespoke artwork curated by Canvas Art Consultants to chic furnishings, custom-crafted lighting fixtures and custom designed rugs.
Technology Upgrades and Hybrid Capabilities
Every room has been reengineered with the latest advancements in audio/visual technology, LCD projectors, and enhanced connectivity to wired and wireless high-speed internet with customisable bandwidth. These upgrades enhance hybrid-meeting capabilities through options such as webcasting interface, event livestreaming, interactive audience engagement, response and polling, and virtual classrooms that can support video conference, multi-broadcast and hub and spoke event formats. As with every occasion at Four Seasons Hotel Atlanta, event specialists and a team of on-site A/V professionals bring creativity and passion to deliver customised, flexible solutions to achieve a seamless experience for planners and attendees alike.