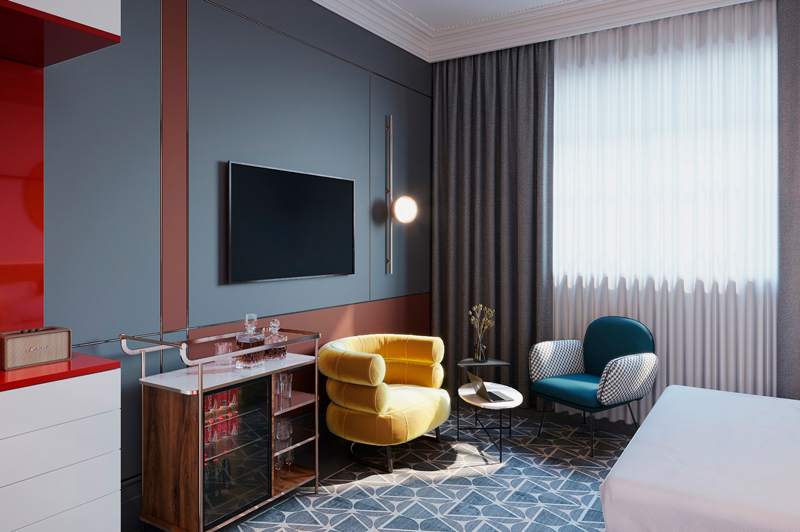 The First MGallery hotel in Russia will be opened in Moscow by Accor Hotel in the second part of 2021. The luxury hotel will be opened in the very city center at Zubovskaya square.
The hotel is located in the former building of the automatic telephone exchange, which was created in 1939 in the Art Deco style by the architect Kasyan Solomonov.
Images and motives typical for the Russian avant-garde of the first half of the 20th century were used in the design of the interiors. The appeal to the heritage of the avant-garde in the architectural concept of a designer hotel of a world brand corresponds to the context in which the new Moscow hotel appeared.
The hotel will have 119 rooms, a restaurant, a wellness-zone and conference rooms.
MGallery is a Collection of high-end hotels all around the world. Each hotel of the Collection stages with talent a unique personality and story, experienced by guests through its architecture, interior design and services. Each hotel is inspired by one of the three typical atmospheres of the Collection. Some hotels present "Heritage" origins, places filled with history; others reflect an aesthetic universe, a style, the "Signature" of a personality that contributed to their creation or decoration; still others promise a relaxing time, "Serenity" in a natural or urban retreat. All hotels of the Collection invite guests to experience "Memorable Moments". There are 106 hotels working under MGallery brand in the world.
Check new Moscow hotels