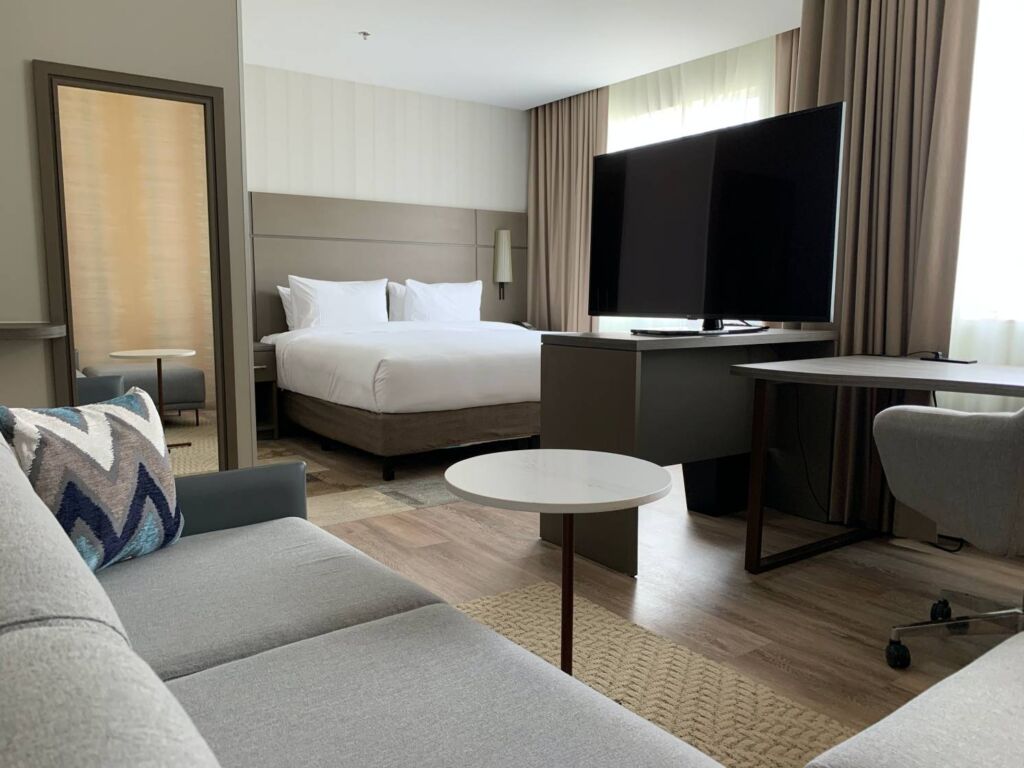 Marriott International today announces the highly anticipated opening of the first Residence Inn by Marriott in Mexico, located in Merida, Yucatan. With a global footprint of hotels in the United States, Canada, Europe, Middle East and Central America, Residence Inn by Marriott is the global leader in the longer stays lodging segment.
The arrival of the first Residence Inn hotel in Mexico comes at a time when guests are looking for elevated lodging alternatives for extended stays with flexibility and freedom. The economic and industrial development of Merida make it the ideal destination for executives and travelers who are on the road for business or leisure.
Located in the northern area of Merida, considered to be the new business area of the city, Residence Inn Merida provides easy access to the unique culture, heritage, and cuisine of the Yucatan region. Featuring 151 well-appointed, spacious suites with fully equipped kitchens ranging from 40 to 78 square meters, the property offers travelers a new option in the longer stays segment, blending comfort and style. The Residence Inn experience was designed for guests to truly live their life on the road, to travel the way they love to live.
The hotel is pet-friendly and offers additional amenities such as complimentary grocery delivery service, a 24-hour market, a common laundry room, and a state-of-the-art fitness facility.
Residence Inn Merida offers close to 80 square meters of naturally lit meeting space with built-in multimedia technology. Groups of up to 50 can take advantage of flexible meeting rooms and dedicated gathering spaces for meals, breakout sessions, one-on-one meetings, and more.
"Merida has been recognized as one of the best cities to live in and has gradually become an economic force for the country by opening up national and international investment opportunities. The spacious suites with separate living, working, and sleeping zones and fully functional kitchens will help guests maximize their time and thrive while they travel," said Arturo Cruz, Sales Director of Residence Inn Merida. "Located 20 minutes from Paseo Montejo, our guests have the option to enjoy the historical monuments, gastronomy, and hospitality of its citizens to make them feel at home."