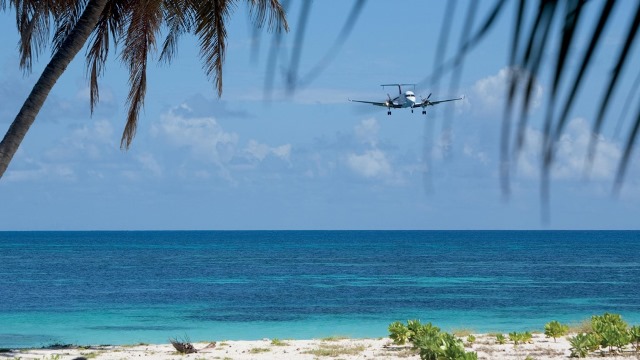 Four Seasons Resort Seychelles has re-opened its doors this November, welcoming back guests to enjoy the picturesque surroundings of Petite Anse bay, with Seychelles now welcoming a number of international travellers as per the government's latest travel advisory.
Private Pool Villas, luxurious tree-house style Suites and multi-bedroom Residence Villas wait to greet guests in the Resort's natural amphitheatre setting in the southwest corner of Mahé, where views of an Indian Ocean sunset make for the perfect accompaniment to each evening.
Immersed in the beauty of nature, guests may choose to enjoy leisurely days on the sands of Petite Anse beach, while the protected waters provide an ideal location for swimming. For those seeking adventure, head out to the ocean for a discovery of the bay by stand-up paddleboard or kayak, or dive below the surface to explore the rich marine life of the Seychelles seas.
For dining, in-villa breakfasts allow guests to wake up to Indian Ocean views from the private terrace of their pool villa, while poolside lunches at Kannel Restaurant or Bar are complemented by a rotation of restaurant choices for the evening, ranging from pan-Asian cuisine in the hillside restaurant of ZEZ to Mediterranean specialties at Kannel Restaurant.
Guests from Category 2 Countries
As per the protocols from the local health authorities, designated areas will be assigned for guests from Category 2 countries in the restaurants, bars and beach, until a negative PCR test result is received after the sixth day. Prior to receiving a negative test result from the day six PCR test, access to Le Syel Spa, the Fitness Centre and the main pool is also restricted for guests from Category 2 countries.
Stay Longer with Four Seasons
To allow guests even more time to enjoy during their stay, Four Seasons Seychelles has launched A Night on Us – Fourth Night Free. To make a reservation, contact [email protected] or call +248 439 3333.
Lead With Care
Grounded in health care expertise and enabled by access to leading technologies and tools, the Lead With Care program is focused on providing care, confidence and comfort to all Four Seasons guests, employees and residents within the new COVID-19 environment. The new program outlines clear procedures that educate and empower Four Seasons employees to take care of guests and each other. While guests will see many of the enhanced Lead With Care procedures, behind-the-scenes measures will also take place through employee training, additional food handling protocols, and enhancements to ventilation systems and other back-of-the-house operations. In addition, Four Seasons continues to invest in its award-winning App and Chat that further allows guests to control how they engage with others – limiting face-to-face interactions while maintaining the highest levels of personal service. Features include the ability to make and manage reservations, request luggage pickup, airport transfers, room service, restaurant and spa reservations, and much more. Wait-free check-in and check-out is also offered, while Four Seasons Chat integration offers instant translation of 100+ languages giving guests the flexibility for contactless engagement throughout their stay.