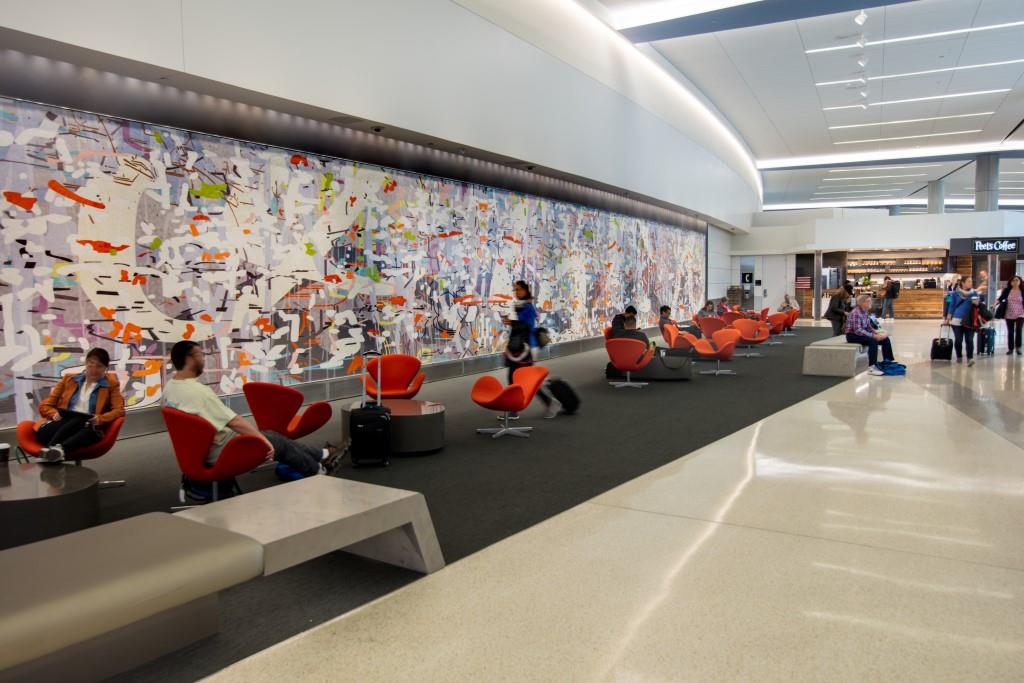 The San Francisco International Airport (SFO) announced plans to postpone additional construction projects as a result of reduced passenger activity and revenues caused by the ongoing COVID-19 pandemic. Projects affected include the final phase of Harvey Milk Terminal 1, which will construct a new North Check-In lobby area. Originally slated for completion in April 2023, this phase will be postponed by at least six months. SFO already completed the first nine gates of Harvey Milk Terminal 1 in July 2019 and opened an additional nine gates and South Check-In lobby in May 2020. The next phase, which will add seven more gates and a post-security connection to the International Terminal, will proceed with a planned completion date of May 2021.
SFO will also postpone a portion of the Courtyard 3 Connector project, which consists of pre- and post-security connecting walkways between Terminal 2 and Terminal 3, along with mixed-use office space. The connecting walkways will be completed as originally planned in October 2021, but the interior construction of office space will be postponed. SFO is also postponing, in part or full, over 20 smaller projects that were intended to provide upgrades to terminal and support facilities.
By postponing these projects, SFO will defer approximately $550M of debt service resulting from issuance of Airport General Revenue Bonds, which are used to finance construction projects at SFO.
In April 2020, SFO announced the postponement of the $1B Terminal 3 West project for a period of at least six months, also a result of reduced passenger activity and revenues caused by the COVID-19 pandemic. In October 2020, this project postponement was extended for at least six more months.