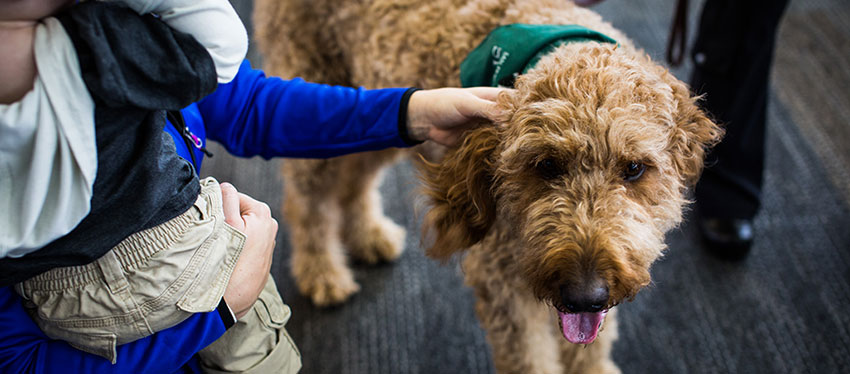 The San Francisco International Airport (SFO) today announced the return of the Wag Brigade, a team of certified stress-relief animals, after a 20-month absence due to the COVID-19 pandemic. Teams will be returning to SFO terminals this week on a limited schedule. All animal and volunteer teams comply with the Airport's enhanced health and safety protocols, which include mandatory mask wearing and vaccination for all onsite workers.
"We are thrilled to welcome the Wag Brigade back to SFO," said Airport Director Ivar C. Satero. "Since its launch, this program has been a favorite for travelers and airport employees alike. We appreciate the efforts of our Customer Care team, and the pet owners who generously volunteer their time at SFO."
"Our Wag Brigade volunteer teams are excited to begin returning to SFO," said Dr. Jennifer Scarlett, SF SPCA President. "Interacting with animals can lower blood pressure and reduce anxiety. Our goal is to help ease the stress of air travel and delight passengers at SFO."
Launched in December 2013, the SFO "Wag Brigade" brings trained animals to the terminals to make passenger travel more enjoyable. The San Francisco SPCA certifies all participating animals through their Animal Assisted Therapy (ATT) Program. Prior to returning to SFO, the San Francisco SPCA recertified all Wag Brigade animals.