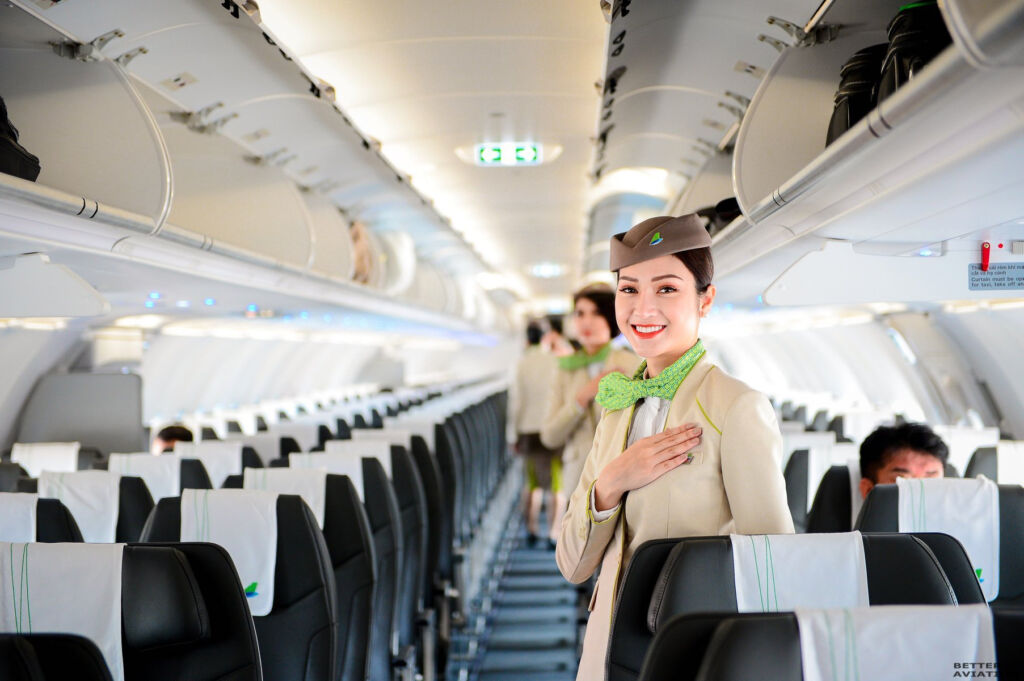 Bamboo Airways (BAV) and the San Francisco International Airport (SFO) today announced the signing of a Memorandum of Understanding (MOU) to launch the first regularly scheduled nonstop flights between Vietnam and the United States. The agreement was signed following a test flight from Noi Bai International Airport (HAN) to SFO using the airline's Boeing 787 Dreamliner aircraft.
The MOU between BAV and SFO aims to promote the connection of the two aviation markets as well as two countries, Vietnam and the US, through nonstop commercial flights. These two countries are diverse in cultural and historical heritage, natural landscapes, traditional and human values. Based on the MOU, BAV and SFO will consolidate and promote the built-in conditions to deploy regular nonstop flights from Tan Son Nhat International Airport, Ho Chi Minh City, Vietnam to SFO.
"Jointly promoted by SFO and BAV, these are the first regular nonstop flights connecting Vietnam and the US of BAV in particular and Vietnam aviation in general," said Mr. Dang Tat Thang, CEO of BAV. "The active cooperation between BAV and SFO in promoting first regular nonstop flights between Vietnam and the United States marks a turning point in the airline's history, proving a successful partnership between the two sides. We expect this movement will bring direct benefits to the aviation markets in two countries, making a substantial contribution to the development of bilateral and multilateral trade, tourism, and economy, especially in the post-epidemic period."
"We are truly proud to be the first airport in the United States to offer nonstop flights to Vietnam," said SFO Airport Director Ivar C. Satero. "This decision reinforces SFO as the premier U.S. gateway of choice, offering a world-class airport experience with seamless access throughout the San Francisco Bay Area. We thank BAV for choosing San Francisco for their U.S. expansion, and we are committed to making this new service a success for both BAV and the customers they serve."
BAV has initially planned 4 flights per week of non-stop services between Ho Chi Minh City and San Francisco using 787-900 Dreamliners with a build-up to daily frequencies based on market demand and is subject to US government approvals.
Passengers will be provided with international 5-star oriented services, with excellent quality and diversity of meals and beverages. Diverse amenities and entertainment included will allow passengers to relax, enjoy books and music, etc., during the flight.
Reality has shown the great potential of the US – Vietnam aviation market, with over 800,000 passengers traveling each year that tends to increase. The nonstop flights connecting Vietnam and the US will help reduce the travel time from about 20 hours to 15-16 hours compared to transit flights.