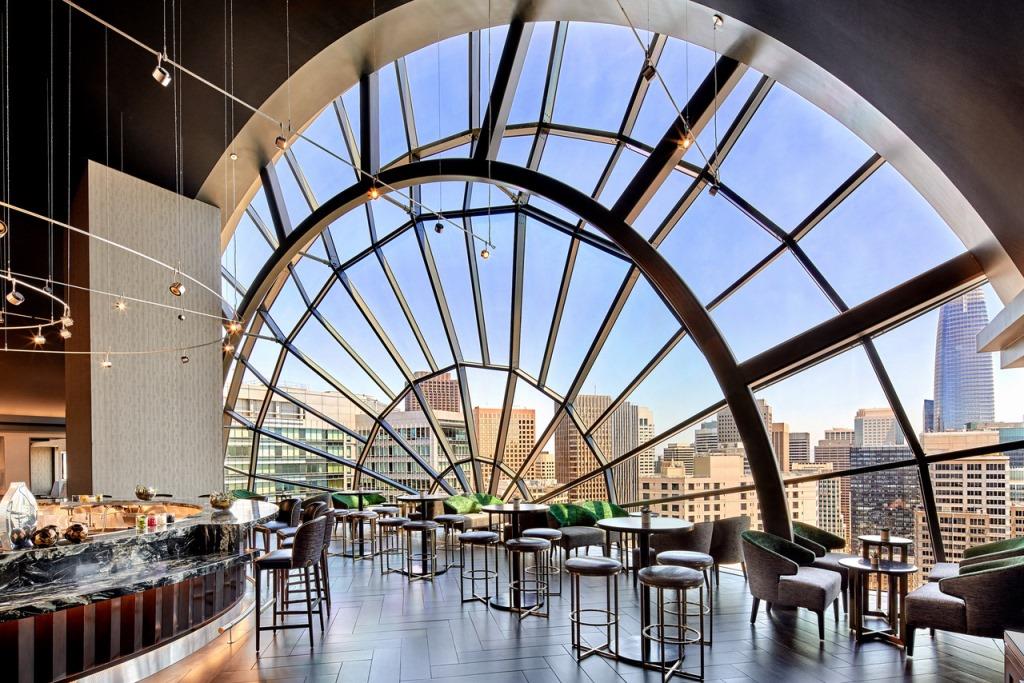 Marriott International announced it has signed a milestone agreement with Asset World Corp Plc. to add four new landmark properties under three world-class brands across Bangkok and Pattaya, Thailand. The multi-property agreement features a Ritz-Carlton Reserve, Thailand's first JW Marriott Marquis hotel in Bangkok and two Autograph Collection hotels, set to debut the Autograph Collection brand in the country.
"We are pleased to strengthen our longstanding relationship with Asset World Corporation in this landmark signing," said Craig S. Smith, Group President, Asia Pacific, Marriott International. "This agreement is a testament to the confidence owners and franchisees such as AWC have in Marriott International. We are excited to play a role in AWC's vision of expanding its diverse portfolio of hospitality and lifestyle projects in Thailand."
Ritz-Carlton Reserve, Bangkok at Asiatique the Riverfront
Targeted to open by 2027 in Bangkok's newly revamped Asiatique The Riverfront, the Ritz-Carlton Reserve, Bangkok is expected to serve as a private, ultra-luxury boutique urban resort set on the scenic curve of the Chao Phraya River. With 124 meticulously designed guest rooms, the urban sanctuary will showcase the rich culture, history and heritage of Bangkok's 19th Century maritime trade.
JW Marriott Marquis Hotel Asiatique Bangkok
Anticipated to open by 2027, JW Marriott Marquis Hotel Asiatique Bangkok located at Asiatique The Riverfront is expected to deliver a mindfulness haven to the Thai capital set on the Chao Phraya River. Featuring over 1,000 rooms, functional meeting spaces, and a Spa by JW, the hotel will cater to sophisticated, mindful travelers and provide a luxury haven for guests.
The Asiatique Bangkok, Autograph Collection hotel
Expected to open by 2024, The Asiatique Bangkok, Autograph Collection hotel will serve as the first Autograph Collection branded hotel in Thailand. The Autograph Collection brand is Marriott's curated collection of independent hotels from around the world that share a passion for originality and a philosophy of attention to details. Located at Asiatique The Riverfront with 200 guest rooms, the hotel will showcase the unique ambiance of 19th Century Thai-Chinese trade with restored furniture to mimic a former shophouse.
Aquatique Pattaya, Autograph Collection hotel
Targeted to open by 2024, Aquatique Pattaya, Autograph Collection hotel will weave together the local charm of a Thai fishing village, a steamboat wharf and the underwater world in the highly popular resort town at Aquatique The Beachfront Pattaya. Upon opening, the 306-room hotel will be set alongside the Pattaya Marriott Marquis Hotel and JW Marriott The Pattaya Beach Resort & Spa, both still under development.
"We are delighted to announce another remarkable expansion of our robust collaboration with Marriott International. The new multi-property agreement will break ground through entirely new concepts, introducing uniquely crafted hospitality experiences and strengthening both parties' role in elevating the Thai tourism ecosystem," added Wallapa Traisorat, CEO and President, Asset World Corporation.
Marriott International's portfolio in Thailand encompasses 45 hotels and resorts currently in operation, including 9 properties with Asset World Corporation.