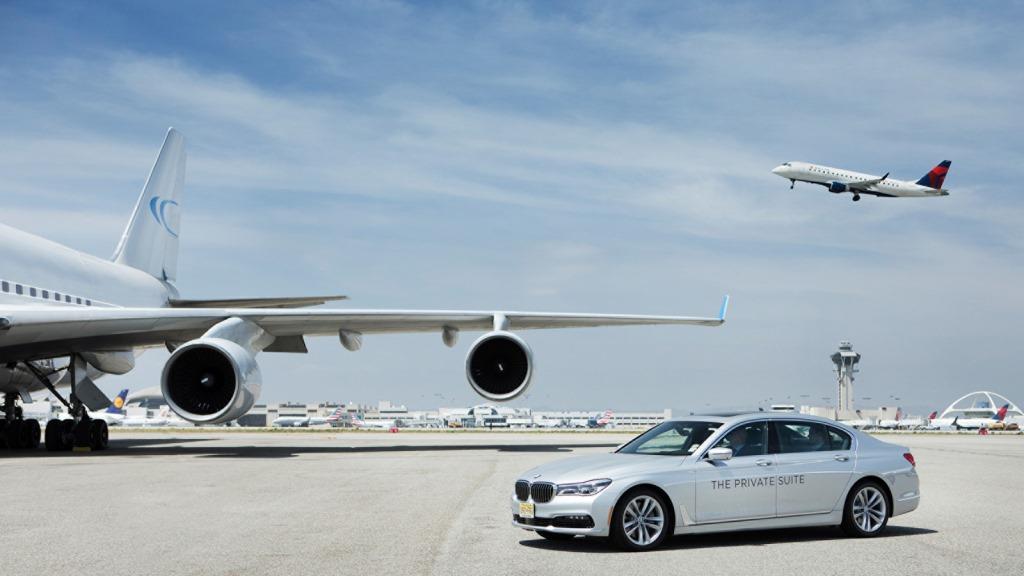 Hawaii by Four Seasons partners with PS, a private airport experience for commercial flights at Los Angeles International Airport (LAX), to offer guests a luxurious and hygienic way to travel to Hawaii. Located at the private terminal with separate airport access, PS provides personal suites with luxury amenities, dedicated TSA and customs clearance, luxury car service to the aircraft, and "back door" direct access to the aircraft avoiding the public LAX terminal entirely.
Suite guests at Four Seasons Resorts Hawaii are invited to use PS one-way complimentary during their outbound flight or connection through LAX, valued at USD 3,150. As the collection of luxury Hawaiian Resorts plan for their impending reopening, innovations and partnerships prioritising health, safety, and enhanced sanitation are at the forefront of the guest experience. Among new initiatives, including the Lead With Care ingenuities at the Resorts, the partnership with PS is an option Four Seasons Resorts Hawaii has created to provide a private and secure option for travel to the islands.
Guests who stay in any one of 21 oceanfront luxury suites at Four Seasons Resort Maui at Wailea will enjoy access to PS at LAX as part of the Resort's Complete Suite experience. This collection of top-tiered suites featuring flexible configurations of one-, two-, three-, and four-bedroom floorplans also come with the Resort's most valuable amenity – a team of personal assistants who perfect every detail of their guests' stay. Whether it be simply arranging transportation or customising a once-in-a-lifetime Unforgettable Experience, the team of personal assistants will ensure a flawless stay that connects their guests to the very best of Maui in ways only Four Seasons can. In addition, Complete Suite guests receive luxury round-trip airport transfers, daily breakfast, a USD 250 credit at the Resort's luxury boutiques Cabana and 22 Knots, and unlimited complimentary laundry service.
Four Seasons Resort Hualalai boasts a collection of premium Specialty Suites, comprised of three stand-alone villas and seven ocean view suites ranging in size from one to three bedrooms. Each Specialty Suite is situated in a premier location throughout the Resort, and decorated individually with Hawaiian art and fabrics to provide a distinct experience. Guests of the Resort's Specialty Suites receive myriad exclusive services and amenities including a beachfront Dinner Under the Stars, private airport transfers, daily Resort credit, and most notably a dedicated Suite Concierge who will plan the stay from booking through departure. The Suite Concierge coordinates guests' itineraries from small details such as personalising the in-room bar to creating customised Only at Hualalai experiences, created to connect guests to each other and the destination exclusively available at Hualalai.
Four Seasons Resort Oahu at Ko Olina features a coveted collection of 14 well-appointed Specialty Suites and oceanfront one-bedroom suites for guests to bask in an extraordinary island escape. The suites range in size from 1,400 square feet (130 square metres) to 4,070 square feet (380 square metres) and each feature a spacious private lanai outfitted with modern lounge furnishings and afford striking panoramic ocean views. Available exclusively to Specialty Suites, guests receive an array of services and amenities including a dedicated on-site suite concierge, roundtrip airport transfers, 48-hour complimentary use of house car, daily Chef's Choice amenities, daily breakfast, unlimited laundry service, spa treatment for two, reserved cabana at family pool or beach, stand-up paddle or outrigger canoe experience, and a private dinner experience. From indigenous spa treatments to private outdoor adventures, unforgettable experiences await at Four Seasons Resort Oahu.
Escape the crowds at Four Seasons Resort Lanai, an island sanctuary like no other, offering luxury and comfort, elegant dining and an array of activities, from relaxing on the beach, sailing, a game of golf and tennis or horseback rides on a 90,000-acre (36,000 hectare) island paradise. Guests who stay in any Prime Ocean Front Studio Suite and above categories will enjoy access to PS at LAX to enhance their visit. The accommodations are located in a series of low-rise buildings spread along the Pacific coastline and immersed in botanical gardens for a private escape. Relax in larger suites easily expanded to two-bedrooms as well as a collection of specialty suites that offer unique layouts, décor and an array of complimentary amenities including private vehicle use, resort activities, a dedicated Lanai Ambassador and more.