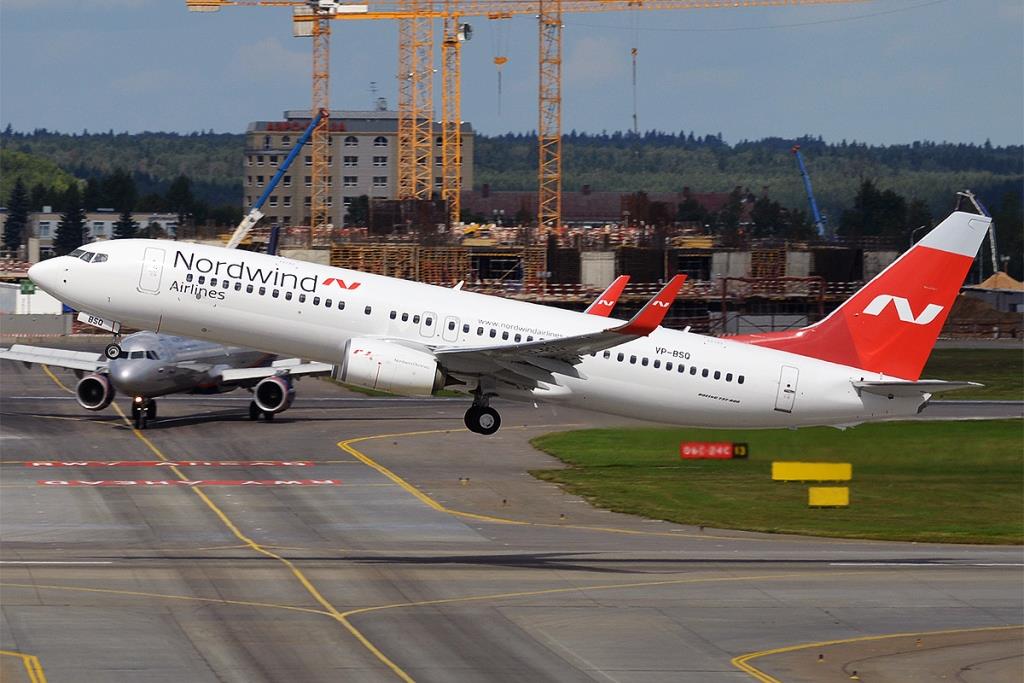 On October 24 Nordwind switches to the winter schedule which will be valid till March 27, 2020.
The airline offers its passengers a convenient time for flights from Russian regions to Moscow. Morning arrival to the capital and evening departure from Sheremetyevo will be a comfortable solution for business trips from Saint Petersburg, Kazan, Krasnodar, Khabarovsk, Chelyabinsk, Krasnoyarsk, Nizhnekamsk, Omsk, Orsk, Novosibirsk, Perm, Orenburg, Ekaterinburg, Novokuznetsk, Ufa and Magnitogorsk. Nordwind continues to operate its daily flights from Moscow to Rostov-on-Don. In addition to the usual evening flights from Moscow and morning flights from the regions, there will be day flights to Kazan and Krasnoyarsk.
Besides Moscow-Khabarovsk flights, the airline will fly directly from Khabarovsk to Saint Petersburg.
As a part of its flight network expansion, Nordwind will start to perform direct scheduled flights from Saint Petersburg to Tyumen, Nizhniy Novgorod, Kemerovo and Nalchik. We also invite travelers to take already popular flights to Sochi, Simferopol, Novokuznetsk and Istanbul.
Alongside with the Northern capital, from the end of October Nordwind's flights will connect the sunny Istanbul with Rostov-on-Don, Kazan, Samara and Moscow (from October 1).
Comfortable flights from Chelyabinsk, Nizhniy Novgorod, Kazan, Omsk, Perm, Surgut, Tyumen, Ufa and Voronezh will allow travelers to have a nice time in Simferopol. From the end of October Kaliningrad's flight network will include a route from Nizhniy Novgorod as well as a scheduled flight from Istanbul.
For those who love conquering ski slopes we offer comfortable scheduled flights to Sochi from the following regional cities: Voronezh, Saratov, Volgograd, Kazan, Samara, Orenburg, Ufa, Tyumen, Nizhniy Novgorod, Ulyanovsk and Nizhnekamsk.
Seven new scheduled flights will be available from Mineralnye Vody: to Saratov, Chelyabinsk, Kazan, Novy Urengoy and Simferopol.
New direct scheduled flights from Moscow, Ulan-Ude, Irkutsk, Ufa and Tyumen to Kranoyarsk will allow the passengers to enjoy winter sports at one of the popular ski resorts.
Please note that from December 1 to April 15 in addition to the free baggage allowance Nordwind provides free-of-charge transportation of one set of ski/snowboard equipment with a total weight of 20 kg. If a passenger has a ticket which don't include any check-in baggage, no additional free-of-charge baggage piece is provided.