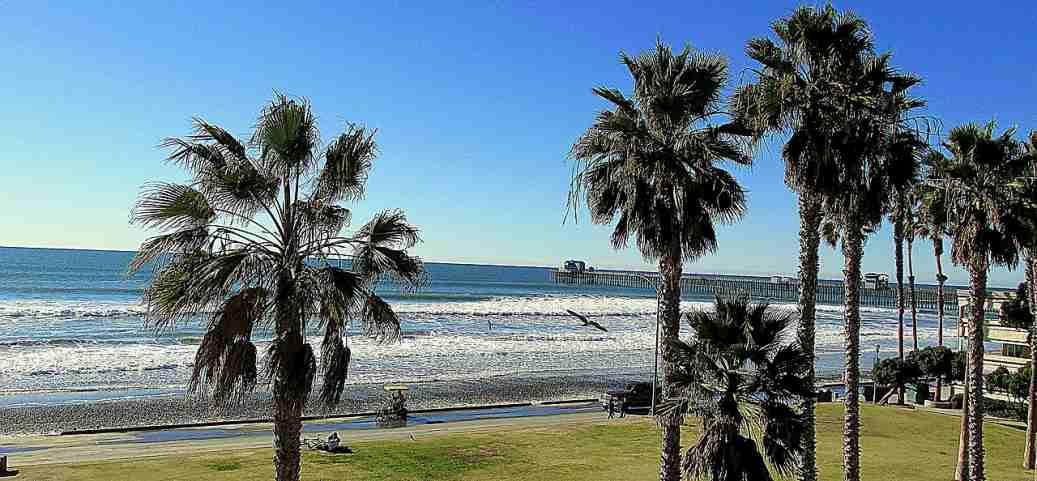 Hyatt Hotels Corporation and Oceanside Beach Resort Owner LLC, an affiliate of S.D. Malkin Properties, proudly announce the naming of the new Mission Pacific Hotel and The Seabird Resort, both expected to open in Spring 2021 in Oceanside, Calif. The two adjacent hotels will be the newest and largest oceanfront resort development in San Diego County in more than half of a century, collectively spanning 700 feet of beachfront property. Along with immediate beach access, Mission Pacific Hotel and The Seabird Resort will offer guests a combined 387 guestrooms – most with water-facing views – as well as a variety of food and beverage experiences, oceanview pools and meeting spaces, full recreational programming for beach services and water sports, and more.
Guests of the new Mission Pacific Hotel will enjoy a laid-back, yet upscale experience. The hotel will feature 161 guestrooms and suites, more than 3,000 square feet of curated retail, and three bespoke food and beverage experiences, including the only rooftop pool bar in northern San Diego County, and a restaurant overlooking the pier from renowned Guadalupe Valley Chef, Roberto Alcocer. The hotel will also open the doors to the "Top Gun" house, the iconic 1887 house featured in the popular 1980s film following an extensive restoration project. As part of Hyatt's Joie de Vivre boutique hotel brand, Mission Pacific Hotel will invite guests and locals alike to connect, live in the moment and celebrate the joy of life.
Joining the Destination Hotels brand, The Seabird Resort will offer the best of California Coastal estate living with colorful touches throughout. The property will feature 226 guest rooms and suites, a full-service spa and fitness center, a 9,000 square foot ocean-facing pool deck, and more than 20,000 square feet of meeting spaces with ocean views. The property will also feature two uniquely concepted food and beverage experiences, including a signature California cuisine restaurant and an oceanview lobby living room bar and lounge perfect for taking in Oceanside's famous sunsets.
Hyatt also announced today the appointment of Michael Stephens as area managing director of both Mission Pacific Hotel and The Seabird Resort, overseeing all operations for the hotels. Stephens brings nearly two decades of management experience in the hospitality industry, including 30 years at Hyatt. Stephens was the opening general manager of the acclaimed Andaz Maui Resort and most recently, served as general manager for Paradise Point Resort & Spa in San Diego.
The two adjacent properties will be situated at the base of the historic Oceanside Pier, a short stroll from Oceanside's Amtrak Station and a quick drive from Southern California's most famous attractions – including Legoland, Safari Park, San Diego Zoo, and Disneyland. Located in the state-designated Oceanside Arts District, the hotels plan to display an extensive permanent art collection and rotating exhibits curated by the Oceanside Museum of Art and exclusively featuring works by Southern California artists.
Waldorf Astoria Hotels & Resorts today announced the upcoming debut of the Waldorf Astoria Monarch Beach Resort & Club, a distinctive 400-room AAA five-diamond hotel in Dana Point, Calif.