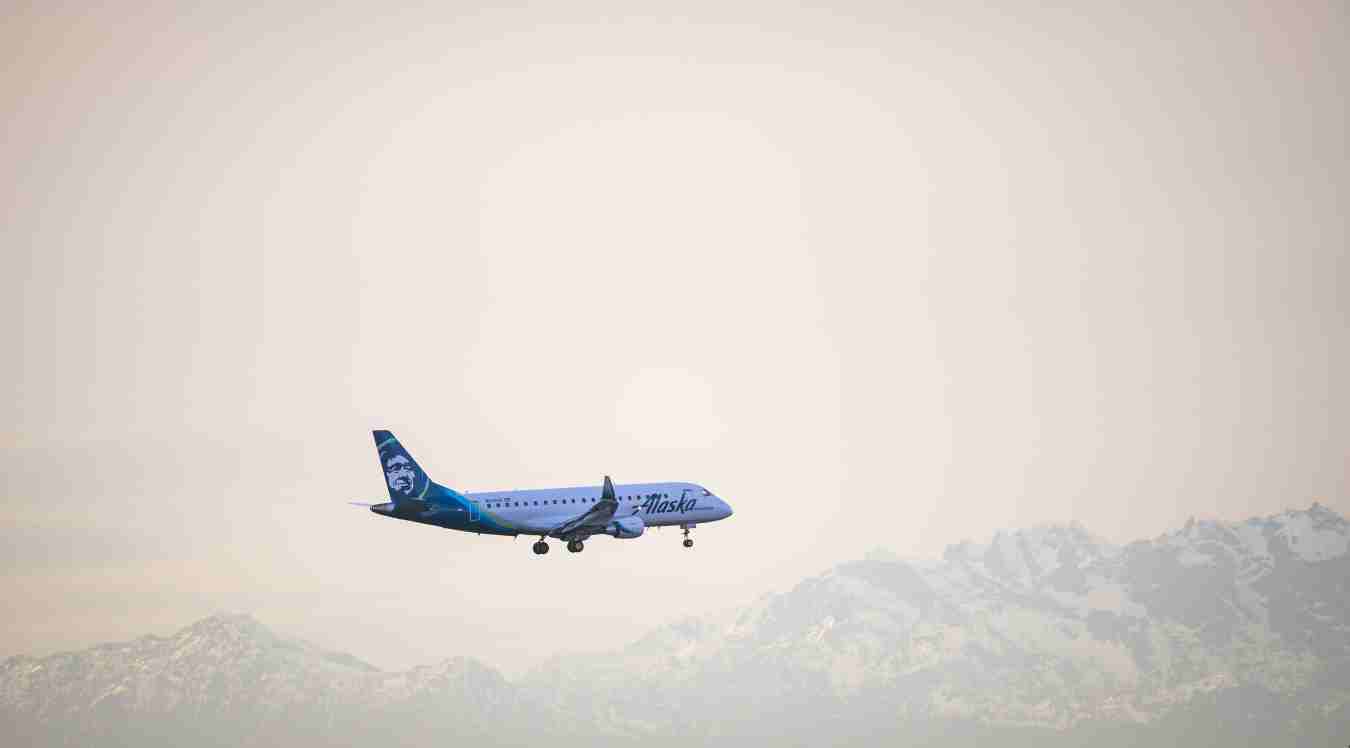 Alaska Airlines today announced a partnership with leading personal care brand EO, extending Alaska's Next-Level Care commitment to health and safety and taking self-care to new heights. Starting Aug. 21, guests on all Alaska flights will be offered a complimentary, single-use EO hand sanitizing wipe, which is 99.9% effective against common germs, scented with pure organic French lavender, chamomile flower and white tea essential oils, and 100% biodegradable.
"Our Next-Level Care program is designed to give our guests peace of mind when they fly," said Sangita Woerner, senior vice president of marketing and guest experience for Alaska Airlines. "Hand sanitizer is essential when you're on-the-go, and EO's sanitizing wipes with pure essential oils are a handy and pleasant way to know you're staying safe against 99.9% of common germs when in-flight."
Alaska Airlines Next-Level Care program is keeping guests safe from booking to boarding and beyond, with 100 new measures including open middle seats through Oct. 31, a pre-travel wellness assessment, a face covering requirement, and use of electrostatic disinfectant sprayers and hospital-grade HEPA filters combined with an air filtration system that refreshes the cabin with outside air every three minutes. Alaska's partnership with EO elevates the travel experience by providing guests with an uplifting and calming moment in the air, thanks to the addition of pure lavender essential oil.
"Our mission is to provide premium options for consumers to practice clean hand safety wherever they are, so we are honored to team up with Alaska Airlines," said EO Products CEO Tom Feegel. "With travel-related anxiety high, our hand sanitizing wipes offer greater peace of mind while traveling. Whether you are flying for work or re-connecting with loved ones, EO is delivering on our core commitment to create a healthier and happier future under one goal of clean, healthy hands for all."
According to the CDC, cleaning hands often is one of the most important things people can do to stop the spread of the COVID-19 virus, along with wearing a face mask. When soap and water aren't readily available, the CDC recommends using a hand sanitizer with at least 60 percent alcohol – EO's Hand Sanitizing Wipes are formulated with a 62 percent alcohol content derived from non-GMO sugar cane.
EO's profound commitment to sustainability was another key reason both brands aligned for this partnership. EO is a zero-waste, B-corp, certified green business, and EO's Hand Sanitizing Wipes are made from biodegradable plant-based cloth. They are also infused with ingredients like vegetable glycerin and an organic herbal blend of chamomile and calendula for an eco-friendly alternative that help replenish skin for softer and moisturized hands. Alaska is an industry leader in sustainability, as the first airline to eliminate plastic straws and stir sticks on board, the first to compost, and a decades-long history of in-flight recycling. Alaska also launched the #FillBeforeYouFly movement last year, to encourage employees and passengers to bring reusable water bottles and help reduce the number of plastic cups used on board.
Alaska Airlines is to join oneworld, becoming the alliance's 14th member airline and bringing even more destinations and flights to customers.