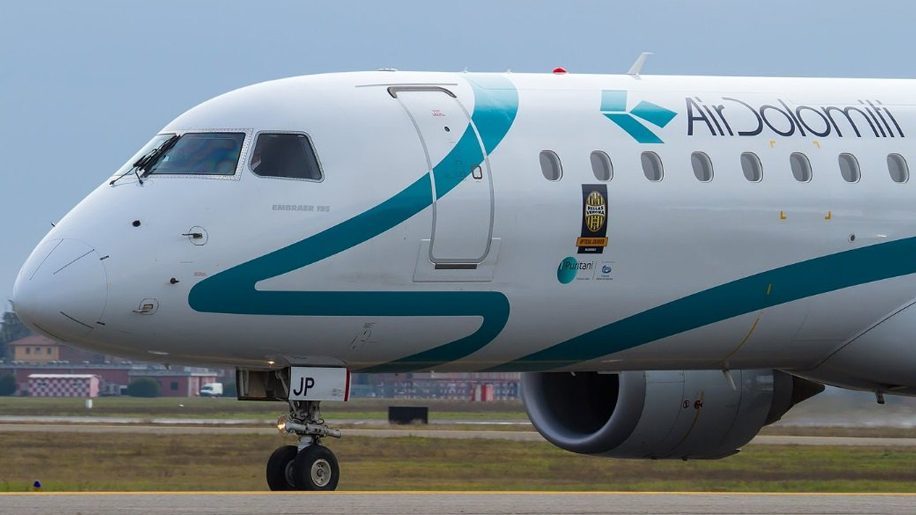 Air Dolomiti is now connecting the capital with Verona in Italy. The Italian affiliate company of Lufthansa Group is flying three times a week from Berlin-Tegel Airport to the City of Lovers. Air Dolomiti flights are taking off from Tegel every Thursday, Friday and Sunday at 13:40 and land in Verona at 15:25. In the other direction, flights leave at 11:15 for a 12:55 arrival at Tegel. Embraer 195 aircraft are being flown, offering seats for 120 passengers. The flight time is approximately 1 hour 40 minutes.
Prof. Dr.-Ing. Engelbert Lütke Daldrup, Chief Executive Officer of Flughafen Berlin Brandenburg GmbH: "Welcome to Berlin! We are pleased to welcome a new airline to Berlin. Given the current situation, this is a particularly good and important sign for the significance of Berlin as an airport location and the continuing, albeit slow, further growth in air traffic. We wish you many happy landings!"
Verona is an equally important and much-loved travel destination, both in terms of economy and tourism. The city is at the heart of the Veneto, a region in the north-east of Italy which is important for the agricultural as well as textile and heavy industries. Renowned textile brands can be found here, in addition to Verona being known as the centre of goldsmithing. The architecturally beautiful city boasts numerous tourist attractions and a lively literary history. The city doesn't hold the name of City of Lovers for no reason. Shakespeare chose his greatest work, Romeo and Juliet, to be set here. Additionally, the bathing spots at Lake Garda and Venice are quickly and easily reachable from Verona.
As of 15th June, the Federal Office exempted EU countries, Schengen-associated states such as Switzerland, Norway, Iceland and Lichtenstein as well as Great Britain from the worldwide travel warning which still applies and replaced it with specific travel information for individual countries and regions. Even if travel warnings are partially lifted, travellers are asked to inform themselves before departure, as there could be further restrictions or quarantine requirements in individual travel destinations. Information updated daily can be found on the Federal Foreign Office website.