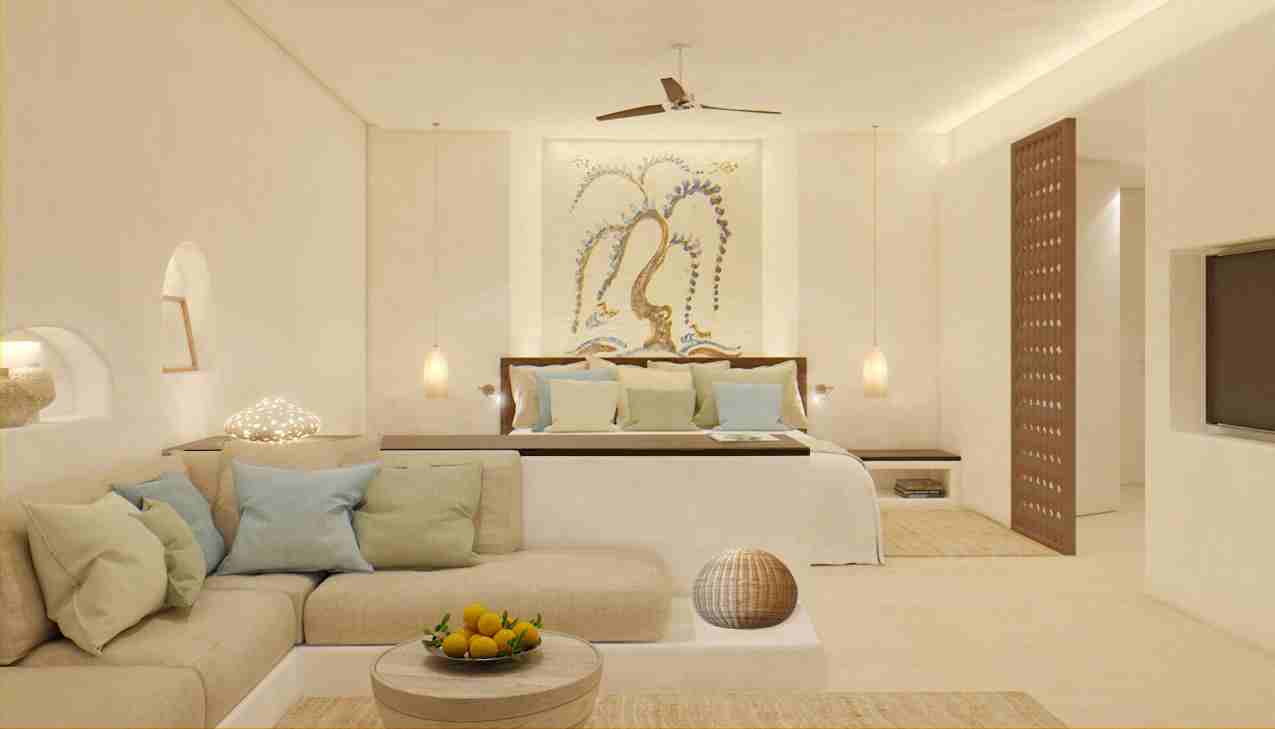 Hyatt Hotels Corporation announced today that a Hyatt affiliate has entered into a franchise agreement with a wholly-owned subsidiary of Intriva Capital European Principal Investment Fund I LP ("Intriva"), a European private equity fund, to see the former iconic Byblos Hotel in Mijas redeveloped into a luxury 200-bedroom resort. The property, which has been closed since 2010, will be managed by Marugal Hotel Management and will mark the first Hyatt-branded hotel in Southern Spain.
Expected to open in early 2022, guests and World of Hyatt members will be able to enjoy the latest addition to The Unbound Collection by Hyatt portfolio, which will be located in one of Spain's most visited regions, Andalusia.
"We are delighted to collaborate with Intriva to redevelop and rediscover the splendor of this famous building and welcome it into The Unbound Collection by Hyatt portfolio," said Nuno Galvao Pinto, regional vice president of development Europe, Hyatt. "The illustrious past and distinctive architecture of the hotel make it a perfect fit for the brand and we expect it to be a truly exceptional addition this collection of storied hotels. We look forward to further growing this exciting independent brand across Europe, inviting guests to create story-worthy experiences at unforgettable properties."
Since its original opening in 1986, the hotel has been known as a hideaway for jet setters and royalty alike. The iconic blue and white building will be restored as a luxury resort reflecting memories from a golden age of travel, attracting independent-minded guests seeking a sophisticated yet unscripted experience. Behind its new Andalusian latticework, the Byblos Hotel will offer moments that inspire visitors to create their own stories and enjoy Southern Spain's distinctive lifestyle with its lush gardens, pools, bright spaces, and unique interiors. The hotel will offer an abundance of luxury amenities including a health club and spa, indoor and outdoor pools, a cinema, and a night club, family facilities including a kid's club, and exceptional conference spaces for private events and business meetings.
The food and beverage venues at the hotel will incorporate and reflect Andalusian culture with a rooftop bar offering guests stunning views of the Sierra de Mijas mountain range. It will be located adjacent to two 18-hole golf courses, originally designed by Robert Trent Jones, making the resort an excellent base for guests looking for a golfing retreat.
"We are thrilled to team-up with Hyatt on this exciting project, restoring the iconic hotel to its former grandeur on the Andalusian coast," said Tom Saunders, head of post-acquisition, Intriva. "We look forward to working with the local community to bring a new luxury resort to the area, underlining our commitment to the European leisure and hospitality sector at this challenging time. The hotel has a rich and exciting past that we intend to bring it to life once again supported by Hyatt."
The announcement signifies a major addition to The Unbound Collection by Hyatt brand in Europe and marks the first Hyatt-branded hotel in Southern Spain. As the third most visited region in Spain in 2019[1], Andalusia represents a key opportunity to expand the Hyatt brand's footprint in Southern Europe and to tap into the growing popularity of the region with tourists.
The resort will join other Hyatt-branded hotels in Spain, including Hyatt Centric Grand Vía Madrid, Hyatt Regency Hesperia Madrid, Hyatt Regency Barcelona Tower, and Hotel SOFIA Barcelona, which is part of The Unbound Collection by Hyatt brand.
The Unbound Collection by Hyatt gives guests the freedom to create their own story-worthy experiences at unique properties around the world, whether it's a historic gem tucked in the heart of Paris, like Hôtel du Louvre, or a spectacular architectural monument such as Parisi Udvar Hotel Budapest. Additional properties within The Unbound Collection by Hyatt in Europe include:
France: Hôtel Martinez in Cannes and Hôtel du Palais Biarritz
Turkey: Nish Palas in Istanbul
United Kingdom: Great Scotland Yard Hotel in London