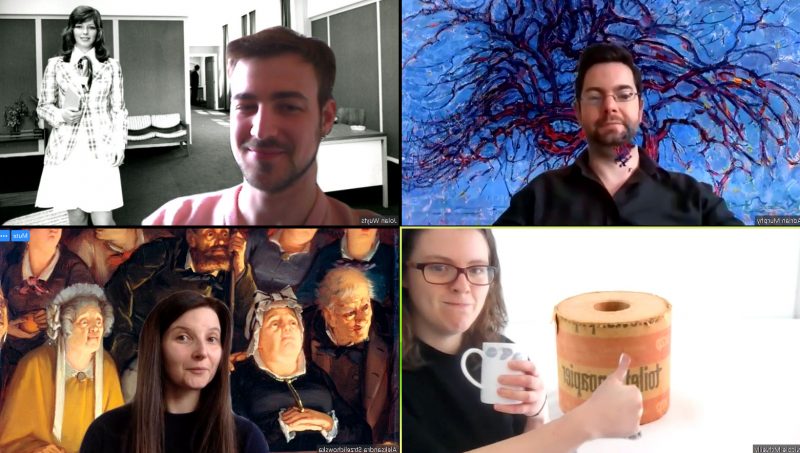 With more and more people working from home at the moment, teleconference platforms have become increasingly popular. Europeana has created a selection of unusual backgrounds that can diversify video conference calls in Zoom and other similar services that allow you to change the background of a conference participant.
Europeana has formatted some examples for you, but if you don't find exactly what you're looking for click through to any of the four galleries below – filled with art to use so you can become the star of your next Zoom get-together.
The first gallery is beautiful views that you can use for conference calls backgrounds. Here are collected natural and urban landscapes. You can look like you are frolicking in nature instead of sitting behind your desk, or at least enjoying a stunning landscape from your home office window.
The second gallery contains interesting interiors. Thanks to this selection, a videoconference participant can "end up" at the office of a Dutch notary of the 17th century.
The third gallery is dedicated to abstract art. In the fourth gallery you can choose a secluded and calm place – the sea coast or a still life in the style of Chinese painting. This gallery will appeal to those who share their place of isolation with numerous households and miss their personal space.