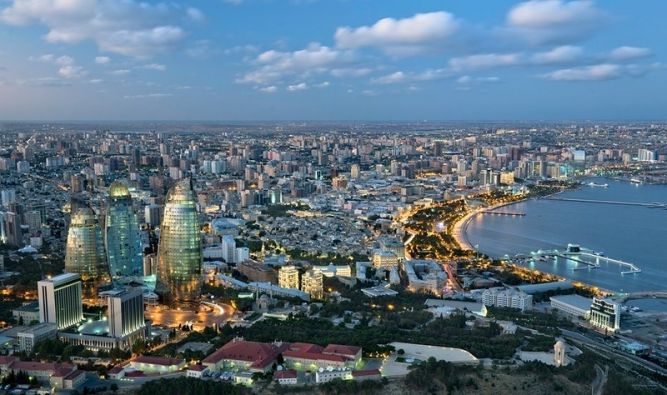 During the coronavirus lockdown museums, galleries, and national parks have had to close to save lives and help prevent the spread of the virus. But for those venues who have already invested in a 3D tour, lockdown doesn't necessarily mean doors are fully closed. Azerbaijan recently introduced 3D tours in three gems of this beautiful country -Old City of Baku, Palace Sheki Khans, and Gobustan historical and art reserve.
3D tour of the Old City of Baku.
The old city of the Azerbaijani capital, also known as Icherisheher, is a UNESCO World Heritage Site. It is located in the heart of Baku and is surrounded by 12th-century defensive walls. Here you can find elements not only of the original Azerbaijani culture but also of the Zoroastrian, Sassanid, Arab, Persian, Shirvan, Turkish and Russian culture, all those nationalities that influenced the formation of the state in different periods.
Sheki was the main center of silk production in the Caucasus, and in XVIII-XIX centuries, being the capital of Sheki khanate. The historic center of Sheki and the Palace of Sheki Khans is a UNESCO World Heritage Site. Located a five-hour drive from Baku at the foot of the Greater Caucasus, the city of Sheki was part of ancient Caucasian Albania in the VI century BC. This is one of the most picturesque cities in Azerbaijan. The natural landscape, and unusual beauty, enriches the appearance of Sheki, and from an expressive background to its architecture.
Gobustan historical and art reserve
Gobustan historical and art reserve is also included in the UNESCO World Heritage List. Here, on the territory of 537 hectares, there are more than 6,000 cave paintings. This is one of the oldest human settlements in which evidence of habitation has been preserved.