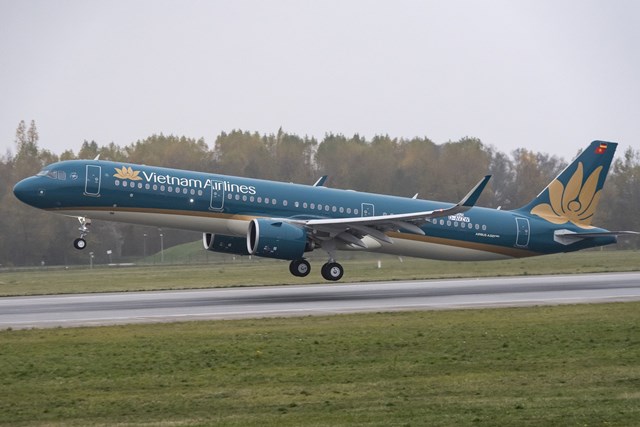 Delta Air Lines and Vietnam Airlines (VA) are enhancing their codeshare agreement to add Delta codes to all VA flights between Tokyo and Hanoi starting on Feb. 12.
The enhanced codeshare agreement will allow customers on Delta's flights from Minneapolis and Los Angeles to Tokyo-Haneda to connect to the Vietnam Airlines' flights from Haneda to Hanoi. Once all Delta's Tokyo flights consolidate at Haneda on March 29, all Delta customers from Atlanta, Detroit, Seattle, Portland, Honolulu in addition to Los Angeles and Minneapolis, can connect to Vietnam Airlines' Hanoi flights at Haneda. VA will also add their codes to all Delta flights to/from Haneda.
"This is going to be a transformative year for Delta in Japan as we consolidate our services in Haneda next month," said Perry Cantarutti, Senior Vice President-Alliances, Delta Air Lines. "The partnership with fellow SkyTeam member VA, further strengthens Delta's position in Haneda as the largest U.S. airline, while enhancing connectivity between the two countries."
Delta commenced a one-way codeshare agreement with Vietnam Airlines in 2010, when the airline became a member of SkyTeam, adding Vietnam Airlines' codes on the Delta-operated flights between Tokyo-Narita and the U.S. gateways and U.S. domestic flights. Since the U.S. Department of Transportation's Federal Aviation Administration granted Vietnam a Category 1 rating under the angecy's Internatioanl Aviation Safety Assessment program in 2019, Delta becomes the first U.S. carrier to place code on a Vietnamese carrier.
Vietnam Airlines – a member of SkyTeam Alliance – is the flag carrier of Vietnam and a top carrier in Southeast Asia, operating 97 routes to 18 domestic and 35 international destinations with an average of 400 flights per day. Airlines is the first airline in the world to successfully operate both next-generation aircraft Boeing 787-9 Dreamliner and Airbus A350-900 XWB simultaneously.