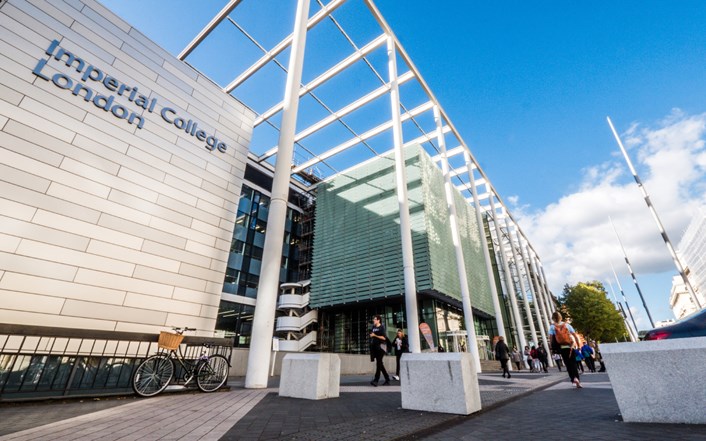 Overseas students are increasingly selecting London as their study destination of choice, with 2018-19 representing a record year for international students in the UK capital in the past decade. UK surges ahead of the US to become the world's most attractive higher education destination.
According to new data from the Higher Education Statistics Agency (HESA), the total number of international students grew 5.8%, representing an uplift in overseas students for the 6th consecutive year, reinforcing London's reputation as a top Higher Education destination on the global stage.
The total number of international students at London's universities in 2018-19 was 125,035, up 5.8% from 2017-18 and the rise on last year's growth rate of 5.3%, demonstrating the UK capital's growing appeal for prospective students.
China remains London's largest international student market, with 25,650 students enrolled at universities in the UK capital. The US saw a growth of 5.8% to maintain its rank of 2nd.
It marks an impressive period of growth for India, which returned to being London's third-largest international student market after falling to the fourth position three years earlier. Indian student numbers grew by 34.7% in 2018-19, seeing the largest numbers since 2011-12. In Europe, both France and Germany maintained their ranks of 5th and 7th with a growth of 3.9% and 4.4% respectively.
The news comes after research from the British Council showed that UK universities recruit more international students each year than any other country in the world. These numbers now stand at 286,235, with China sending more students to the UK than any other overseas country in 2018-19.
Applications may have been encouraged by the recent reintroduction of the two-year post-study visa for international students by the UK government, allowing overseas graduates a longer period of time to look for employment after their studies.
London leads the way in university rankings
In September, four London universities were listed in the top 40 in the Times Higher Education (THE) rankings, more than any other city in the world. Universities included were Imperial College (10), University College London (15), London School of Economics and Political Science (27) and King's College London (36).
Best student city
London holds the crown as the world's best city for students, according to the QS Best Student Cities Ranking, by global education consultancy QS Quacquarelli Symonds. London beat international cities Tokyo (2nd) and Melbourne (3rd) to first place for the second consecutive year in July 2019.