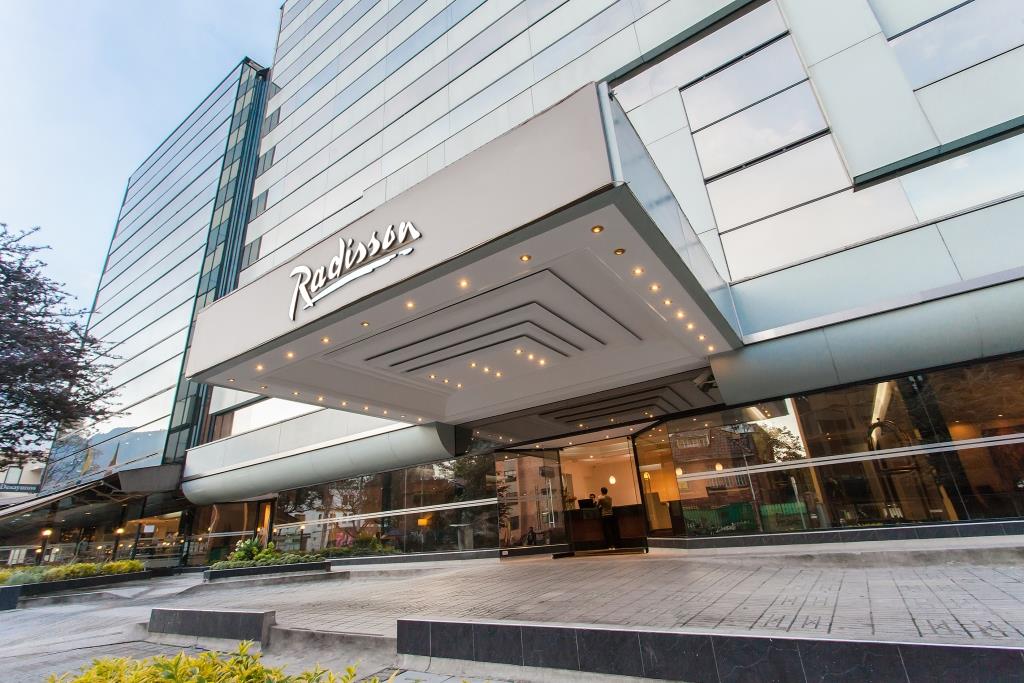 Radisson announced the opening of Radisson Bogota Metrotel at Calle 74 No 13.27, Bogotá, Colombia. Located in the financial district of the city, the hotel marks the brand's latest roots in the region. The hotel accommodates both business and leisure guests traveling to popular gastronomic areas, nearby shopping centers, or the El Dorado International Airport (BOG). Guests can also take advantage of the hotel's vast event spaces or apartment-style rooms equipped with kitchens.
"Our presence in world-class destinations is continuing to grow, and the addition of this hotel within our portfolio showcases that we are on track to continue our success in Latin America come 2020," said Frances Gonzalez, vice president of Operations for Radisson Hotel Group in Latin America. "We're thankful for the strong relationships we've been able to build with owners and management teams over this past year, and we're looking forward to driving our strategy further in the market alongside dedicated hospitality professionals."
Radisson Bogota is ideal for any traveler, offering 337 spacious guest rooms and suites for individual or group trips, along with apartment-style rooms equipped with kitchens for those in need of longer stays. Throughout their visit, guests have access to an onsite fitness center, business center, spa, along with free hotel parking and Wi-Fi. Shuttle services are also available to help guests explore the city or arrive on time for their next flight. Dining is made convenient with the onsite restaurant and bar, Tres Origenes, featuring an array of drink options, a breakfast buffet and a menu full of exceptional dishes inspired by local and international flavors. Guests looking to host large corporate conventions or intimate weddings can rent one of the hotel's many meeting rooms. Gatherings ranging in size from eight to 450 people are made simple with onsite event staff who can assist with arranging all the important details, including tables and chairs, catering and audio-visual equipment.
"Joining Radisson Hotel Group has been on our radar for quite some time, as their breadth of knowledge and supportive teams have allowed us to take our hotel to the next level," said Jennifer Muñoz, the hotel's sales manager. "With our priorities sharply focused on enhancing the guest experience, we will continue creating a wonderful stay for returning visitors and welcome new ones with our first-class service and warm hospitality."