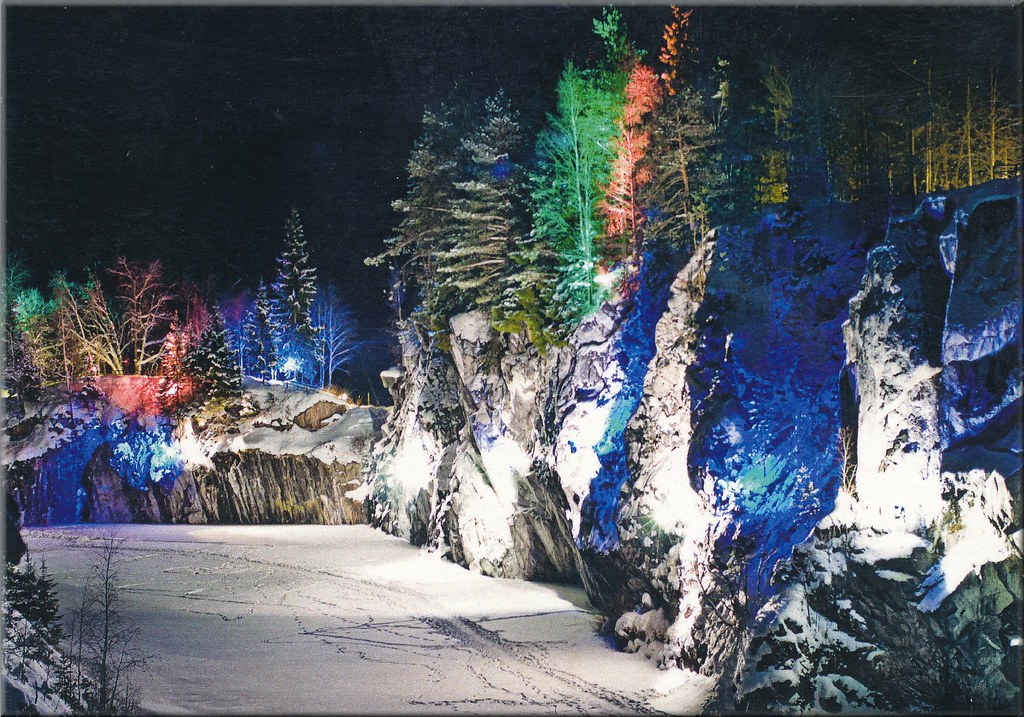 Russian Railways is putting on a direct non-stop service to the Ruskeala mountain park in Karelia for New Year and Christmas holidays.
A direct compartment carriage between Moscow and Ruskeala will be attached to trains No. 159/160 Moscow – Petrozavodsk and the retro train Ruskeala Express No. 921/922 Sortavala – Ruskeala, Karelia. Both trains will run from 1 to 7 January 2020.
Train No. 159 will depart from Moscow's Leningrad Station at 16:00, arriving in Sortavala at 06:34 the following day and continuing on to the Ruskeala mountain park as part of the Ruskeala Express retro train. Passengers will arrive at the mountain park at 11:50 a.m.
From Ruskeala, passengers taking the direct carriage will depart at 17:30 as part of the Ruskeala Express retro train. Upon arrival in Sortavala at 18:35, the carriage will join train no. 160 Petrozavodsk – Moscow. Arrival in Moscow is scheduled for 10:16 a.m.
The direct carriage will make stops en route at Tver, Chudovo, St. Petersburg (Ladoga Station), Beloostrov, Selenogorsk, Vyborg, Hiitola, Elisenvaara, Yakkima and Sortavala stations.
In addition, passengers will be able go off on their own for an independent walk through the historic centre of the town of Sortavala while waiting for the retro train to depart for the Ruskeala mountain park.
Tickets can be purchased for the direct carriage at all long-distance railway ticket offices and through the official website of Russian Railways and the RZD Passengers mobile app.
Tickets cost between 1,797 to 1,999 roubles.
Passengers should also note that from 3 December 2019, special offers will be available for different categories of passengers such as pensioners, schoolchildren and students. Tickets for passengers under the age of 21 and over 60 years of age, for instance, will receive a 30% discount, while booking return tickets comes with a 20% discount.