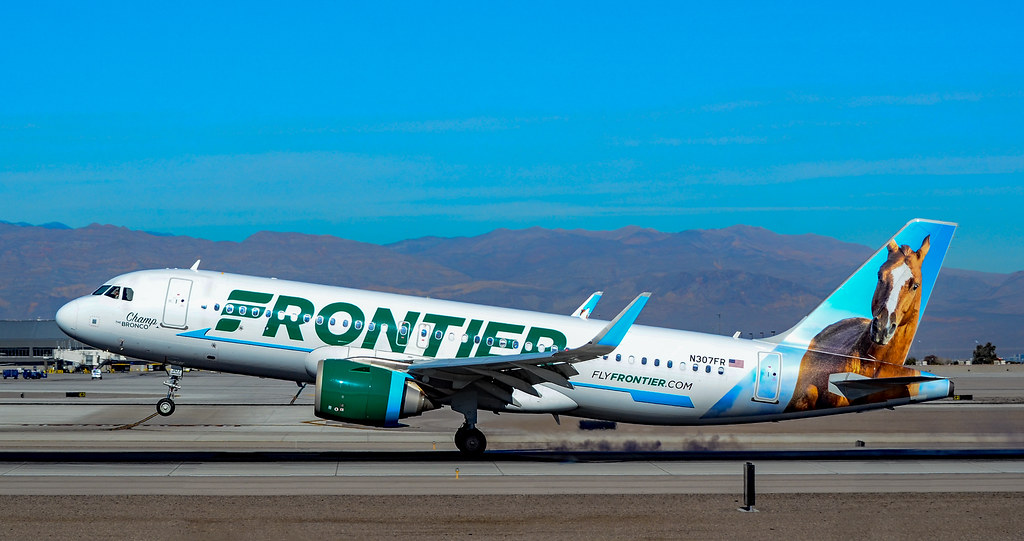 Frontier Airlines this week begins 22 new nonstop routes, including its first flight from Newark Liberty International Airport (EWR). In addition, the expansion marks a significant increase in flights from Miami, Las Vegas and Phoenix.
"Frontier's considerable service expansion this week is another milestone in our tremendous growth story," said Daniel Shurz, senior vice president of commercial for Frontier Airlines. "We're especially excited to begin service in Newark, growing our presence in the New York City area and creating new travel opportunities for our customers. In addition, we continue to expand our presence in exciting destinations like Las Vegas, Miami Phoenix, and San Juan."
Frontier operates over 95 A320 family aircraft and has the largest A320neo fleet in the U.S., delivering the highest level of noise reduction and fuel-efficiency, compared to previous models. The use of these aircraft, Frontier's seating configuration, weight-saving tactics and baggage process have all contributed to the airline's average of 39% fuel savings compared to other U.S. airlines (fuel savings is based on Frontier Airlines 2018 fuel consumption per seat-mile compared to the weighted average of major U.S. airlines).
With over 150 new Airbus planes on order, Frontier will continue to grow to deliver on the mission of providing affordable travel across America. Frontier's young fleet also ensures that the company keeps fares low and that customers will enjoy a pleasant and reliable experience flying with the airline.
Frontier is focused on more than low fares. The carrier offers customers the ability to customize travel to their needs and budget. For example, customers can purchase options a la carte or in one low-priced bundle called the WORKS. This bundle includes refundability, a carry-on bag, a checked bag, the best available seat, waived change fees, and priority boarding.