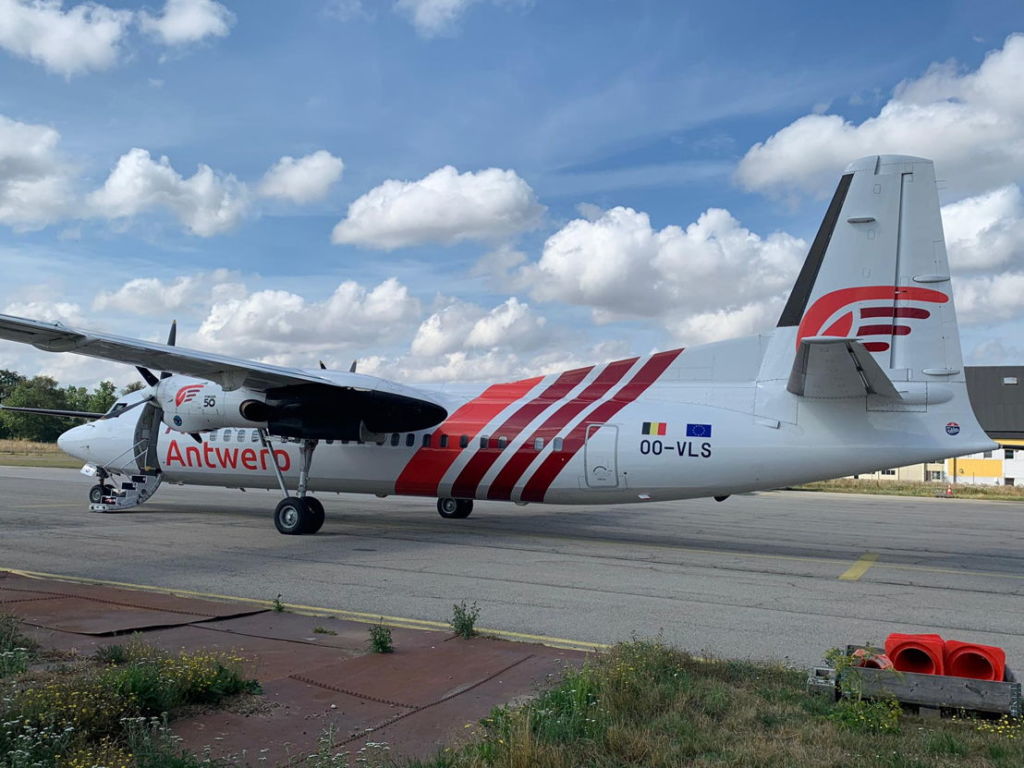 The Belgian Civil Aviation Authority has issued Air Antwerp's Air Operator Certificate (AOC) and operating license, enabling Air Antwerp to begin operations between London City Airport and Antwerp from 9th September 2019. In addition, Air Antwerp has concluded a codeshare agreement with KLM on this route, enabling tickets to be bought via KLM.com from next week.

Air Antwerp will operate three return flights between Antwerp and London City on weekdays. On Sunday evenings one frequency will be offered. On Saturdays the route will not be operated. The flights will be operated with a Fokker 50 turboprop, that seats up to 50 passengers.
"The obtaining of the AOC is an important milestone in the early history of our airline. I gladly take the opportunity to thank our team for their dedication and professionalism in respect of the preparation and handling of our AOC application. My sincere appreciation and thanks also go to the teams of the Belgian Civil Aviation Authority for the excellent collaboration during the application process."
He added: "Business travellers will finally be able to fly again from the centre of London to Antwerp. Also for the Antwerp business world – in particular the diamond industry and the port community – it is good news that there is again a direct link to the London Docklands," said Johan Maertens, CEO of Air Antwerp.