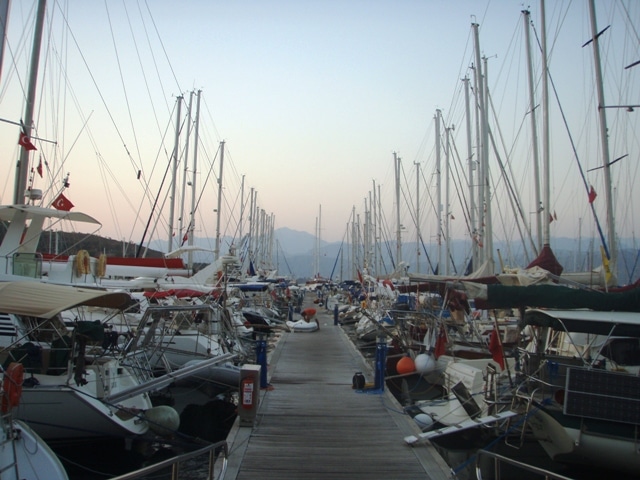 The countries that have seen the greatest growth in flight bookings from travelers in the Kingdom of Saudi Arabia (KSA) in the last 12 months are Turkey, Egypt and the United Kingdom, according to analysis conducted by Travelport.
From 1 April 2018 to 31 March 2019, bookings made in the KSA through all global distribution systems (GDS) to Turkey increased by nearly 45,000, up 16% on the previous 12 months. Bookings to second placed Egypt rose by just over 40,000, up 3%, and to third place United Kingdom by just over 13,000, up 14%.
Global distribution systems (GDS) are vast hi-tech reservation networks that allow travel agents, travel management companies and large corporations, among others, to search and book airline seats, hotel rooms, rental cars, and other travel related items. Globally in 2018, Travelport alone processed 1 trillion transactions through its platform. The company also delivers mobile services and apps to the travel industry, as well as advanced analytics products such as Travelport Business Intelligence.
Mohammed Khair, Travelport's Country Manager for the KSA, said: "Increased airline capacity, economic growth, and rises in demand from leisure travelers are all major drivers of growth in flight bookings. Turkey had a remarkable year for tourism in 2018. According to its tourism ministry, nearly 40 million foreign tourists visited the country during the year, an increase of more than 21%. Our data shows the Kingdom of Saudi Arabia was one of the top source countries for flight bookings to Turkey. 2018 was also a good year for Egypt, with reports suggesting nearly 9 million tourists visited in the country, up from just over 5 million in 2016. Egypt is always a favorite for tourists from the Kingdom of Saudi Arabia due its geographic proximity, close economic ties and the large Egyptian expatriate community residing in the Kingdom. The addition of 40,000 flight bookings to Egypt over the last 12 months shows the attraction of the country is still on the rise."
Out of the ten countries with the largest volume growth, the biggest movers in terms of percentage were Mauritius, which saw an increase in flight bookings made in the KSA through all GDS of 219% during the last 12 months, and Russia, which registered a rise of 168%.
Khair added: "The rise in flight bookings to Mauritius from the Kingdom of Saudi Arabia can at least in part be attributed to increased capacity. The spike in bookings to Russia was mainly driven by the Football World Cup. Booking volumes from the Kingdom of Saudi Arabia to Russia in June and July 2018, the months the tournament was held, were up 1,141% and 225% respectively, year-on-year."
Fastest-growing destinations for KSA travelers booked through global distribution systems
Destination
Vol. Increase
% Change
Turkey
44,292
16%
Egypt
40,769
3%
United Kingdom
13,117
14%
United Arab Emirates
11,534
2%
Bahrain
6,862
7%
Azerbaijan
6,121
86%
Russia
4,254
168%
Mauritius
3,722
219%
Spain
3,223
14%
Thailand
2,351
15%