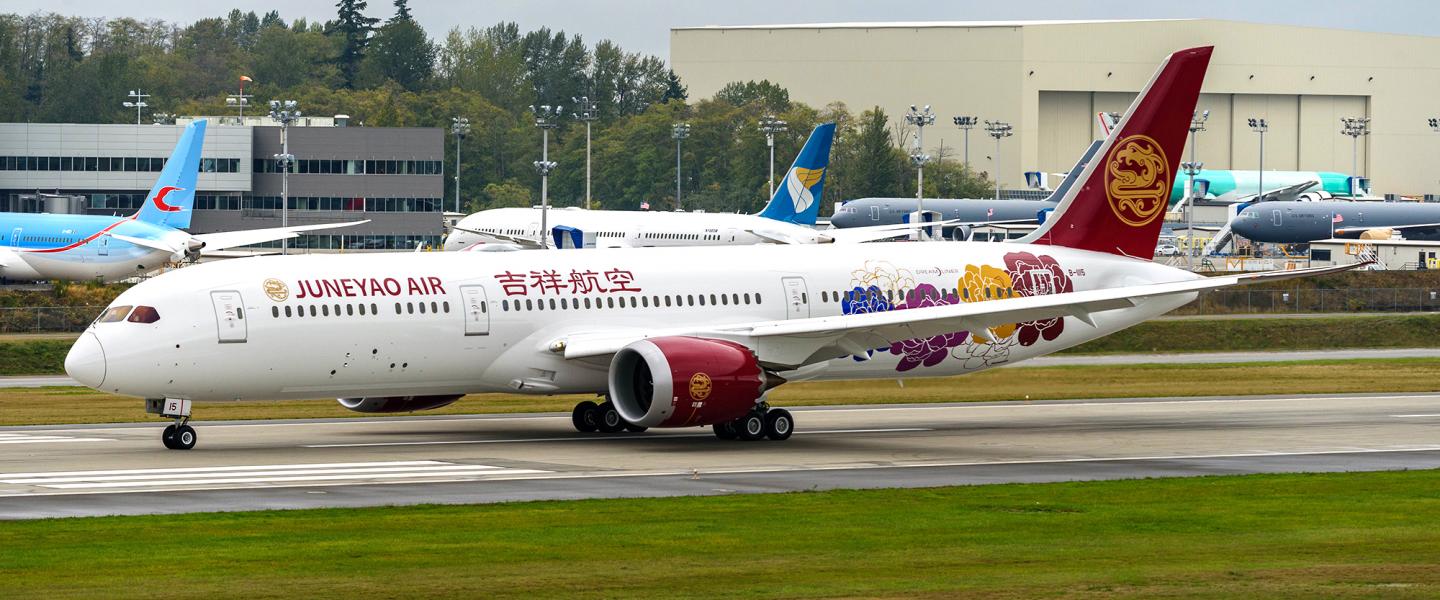 Juneyao Air will open a direct route from Shanghai to Helsinki Airport in summer 2019. Helsinki Airport's excellent direct connections to China will continue to grow during the next spring and summer, as Juneyao Air will also open a route to Finland. New direct connections are expected to increase the number of Chinese tourists and also offer new tourism opportunities from Finland to China and Asia.
Juneyao Air is launching direct flights from Shanghai Pudong Airport to Helsinki in June-July 2019. Daily flights will be operated with a new Boeing 787 Dreamliner aircraft. Juneyao Air is part of the private Shanghai Juneyao Group, one of China's top 100 companies. Juneyao Airlines was founded in 2006 and is based in Shanghai, with connections to more than 50 destinations in China and several international destinations. Juneyao Air is a connecting partner of Star Alliance.
– More than 550,000 passengers travelled between China and Finland in 2018. Chinese destinations were the most popular long-distance destinations after Japan. Juneyao Air is a great addition to Helsinki Airport and offers a comprehensive route network in China, says Finavia Director Joni Sundelin, who is responsible for flight route planning at Helsinki Airport.
Tibet Airlines will open the Jinan–Helsinki route on 8 April. The route will be operated once a week in April and from May onwards twice a week with an Airbus 330 aircraft. Tibet Airlines is based in Lhasa, Tibet and the airline was founded in 2010. The airline started regular flights in July 2011 with the Airbus A319 aircraft.
New Chinese airlines will start operating to Finland as their first European destination. With the new connections, Helsinki Airport will have 51 weekly direct flights to China next summer.