With so much talk of pubs, whiskey distilleries, and modern cocktail lounges, champagne bars are sometimes left out of the mix when we look into travel activities. This is a shame, not just because the nice ones can offer some lovely sparkling wines, but also because upscale champagne bars tend to be beautiful and enjoyable spots. Since this is often the case, we're looking in on some of the best champagne bars around the UK.
Bar Américain – London
Bar Américain is one of the most important places on this list to keep in mind, for two reasons. One is that it's a little bit of a hidden gem, situated beneath a place called Brasserie Zedel and not advertised too heavily. The other is that it's been referred to as one of the world's best champagne bars. It's a gorgeous little place, inspired by the "roaring '20s" atmosphere often associated with America and Paris, yet lacking nothing when it comes to modern comforts. It's not exclusively a champagne bar, and in fact, some find the selection of mixed cocktails distinctly American (perhaps because of names like the "Boston Sour" and "Hemingway Daiquiri" on the menu). There are wonderful champagne and wine selections though, and frankly, you won't be able to help enjoying anything you order in these famed art deco surroundings.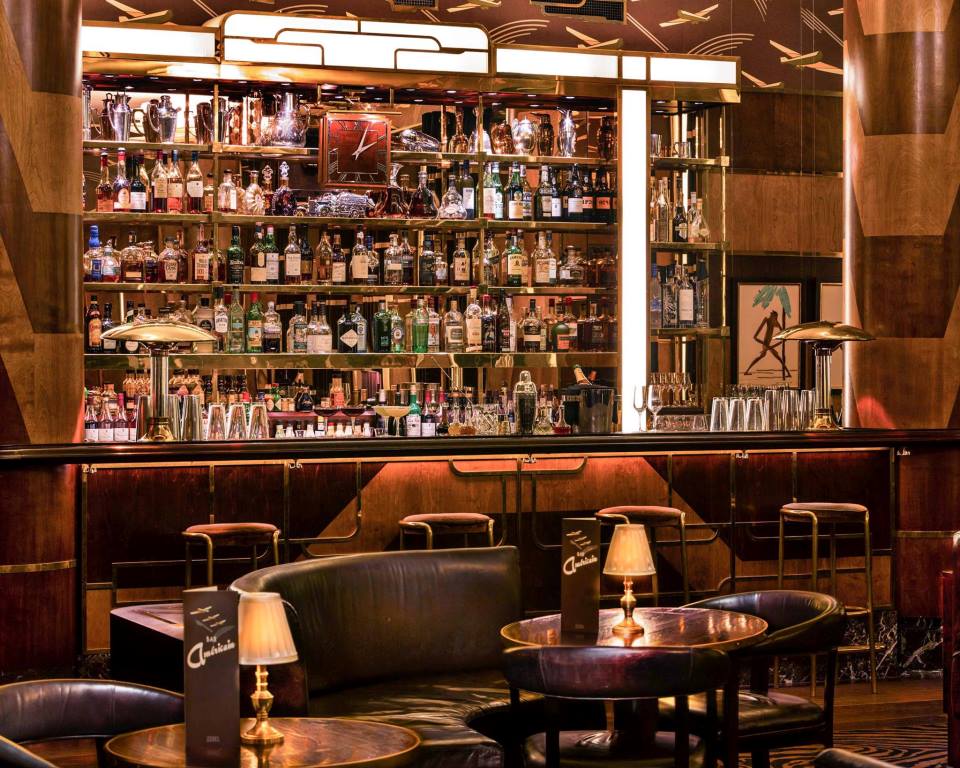 The Dome – Edinburgh
For pure opulence, you can't do better than The Dome in Edinburgh in all of the UK, if not all of Europe. It's a rich, royal looking place, fit for a palace, and an undeniably welcoming place for a glass of champagne among friends or family. It's no wonder it has a reputation as Edinburgh's best champagne bar, and as an added bonus, if you happen to be traveling in the area around the holiday season, the bar does an incredible job with its Christmas decorations, making it that much more appealing.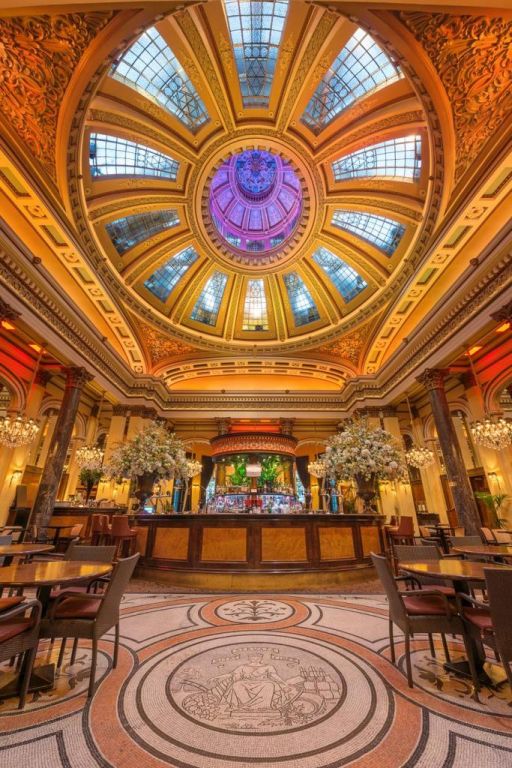 Searcy's at St. Pancras International – London
Searcy's at St. Pancras International is not your traditional pick for a perfect champagne bar, because it's not designed like an ordinary bar, and it isn't known in particular for variety on its menu. It's such a unique venue though that it can still be counted among the country's best bubbly experiences. Basically, it's a champagne bar within the high-ceilinged confines of the St. Pancras International train station, where different seats and booths have buttons that call for flutes of champagne.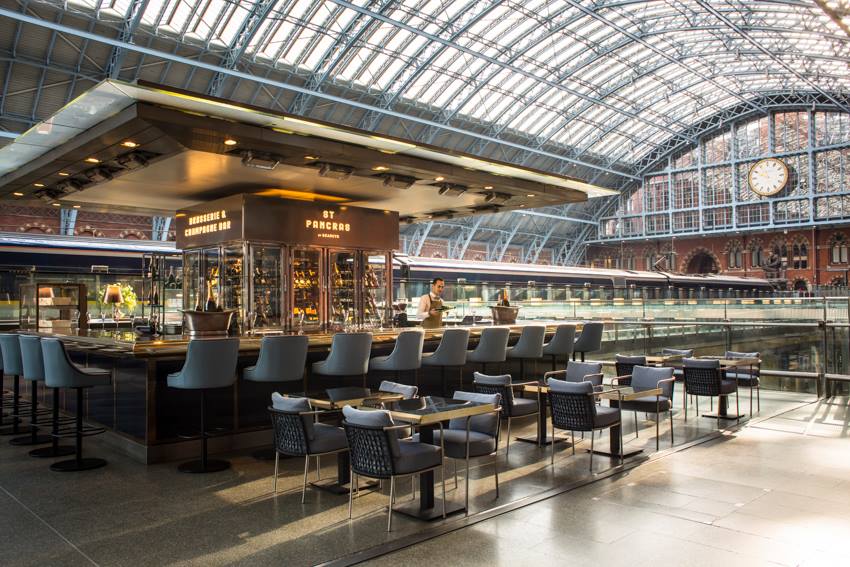 Golden Miller Champagne Bar – Cheltenham
This is not a place you'd simply go to out of the blue, but it's remarkable for at least a few days out of any given year. Cheltenham is home to one of the UK's biggest sporting events: the Cheltenham Festival, a horse racing and jumping competition that lasts for four days and involve a lot more festivity than just the sport. This means in part several awesome drinking and dining venues spread out around the beautiful Cheltenham Racecourse venue, one of which is the Golden Miller Champagne Bar. Suffice it to say the chance to sip champagne in such a festive crowd, with a view of the racing grounds, is tough to beat.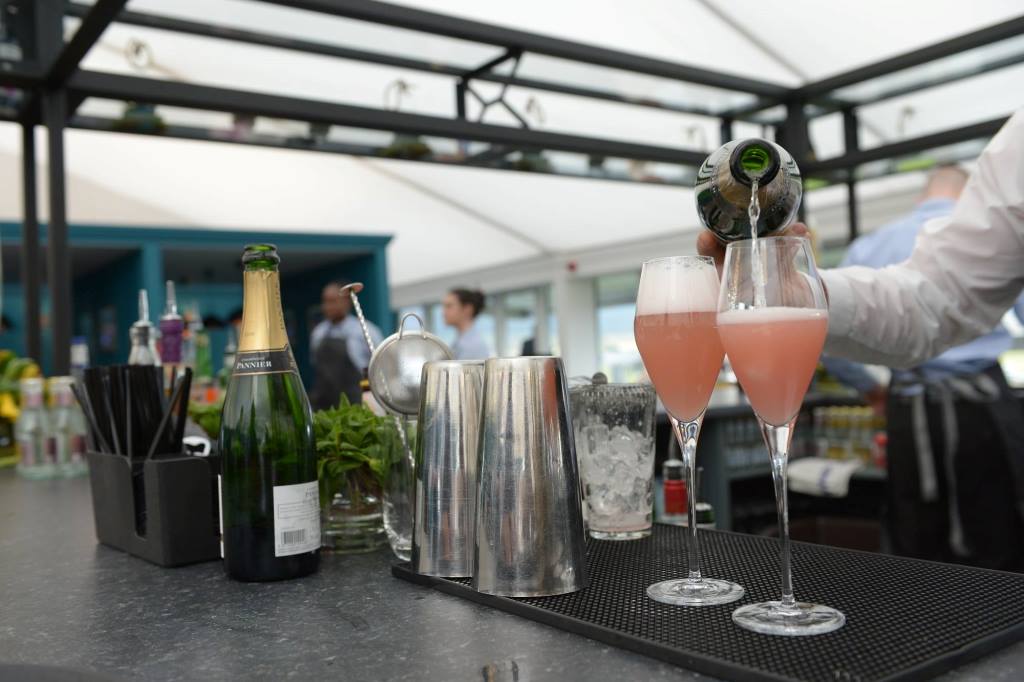 Cloud 23 – Manchester
Somewhat like The Dome, this is a bar that's renowned for the setting more than any kind of particularly extensive champagne menu. There are only a few different options on offer at any given time, but the venue – the 23rd floor of the Hilton Hotel with floor-to-ceiling windows and panoramic views of the city – is to die for. There are mixed drink and food menu options as well if you don't want to make the effort just for the champagne.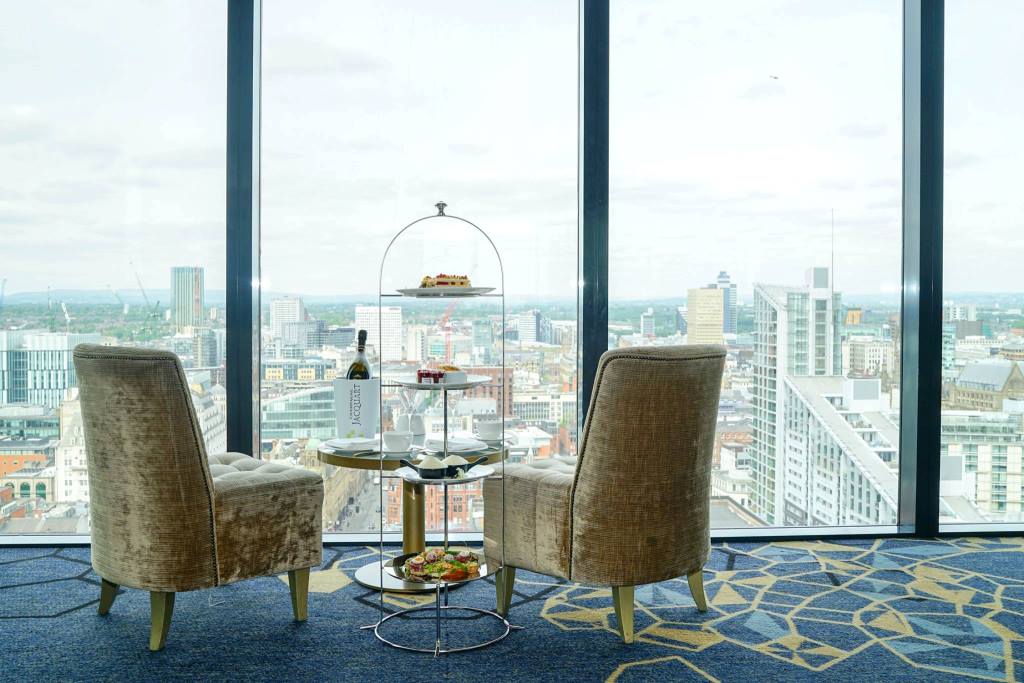 The London Eye – London
Most are aware of the London Eye, as the large Ferris wheel overlooking the city of London. However, many don't realize that the compartments are much larger than simple seats, and that there is a champagne experience offering bottles of bubbly to couples or entire groups occupying compartments for a ride. That means that you can essentially enjoy some champagne in a moving bar overlooking one of the greatest cities on Earth, and it's not going to be easy to beat that!