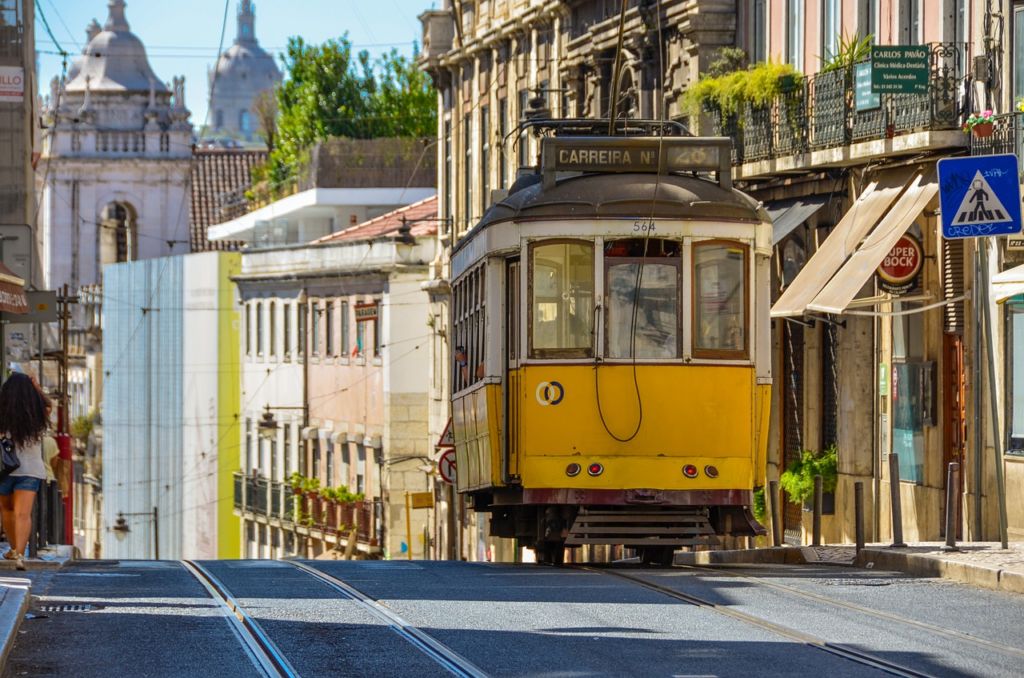 Portugal is considered Europe's oldest and most geographically diverse country. Lisbon is the capital and the largest city in Portugal, it's attracting more and more visitors every year, giving investors new inspiration. Lisbon is home to amazing beaches, national parks, and outstanding hotels that will make your stay unforgettable. Following our popular articles about new hotel openings in Paris 2018, Rustourismnews now presents the latest selection of new hotels in Lisbon.
Lx Boutique Hotel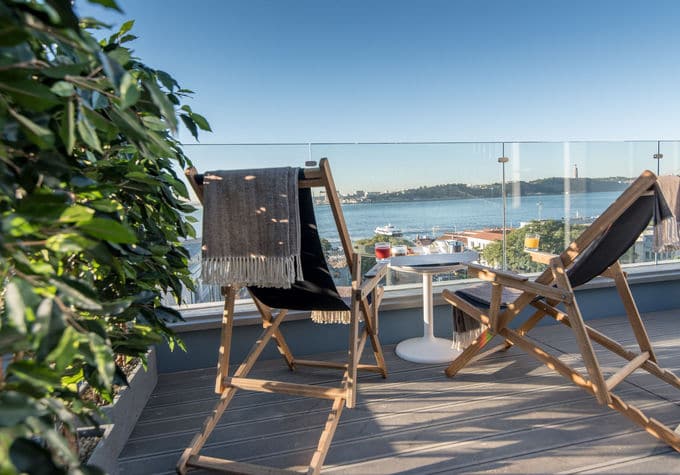 The Lx Boutique Hotel located in the Cais do Sodré district and minutes away from Chiado and Bairro Alto. New hotel features 45 rooms, each with a theme related to Lisbon and riverfront views.
The Lumiares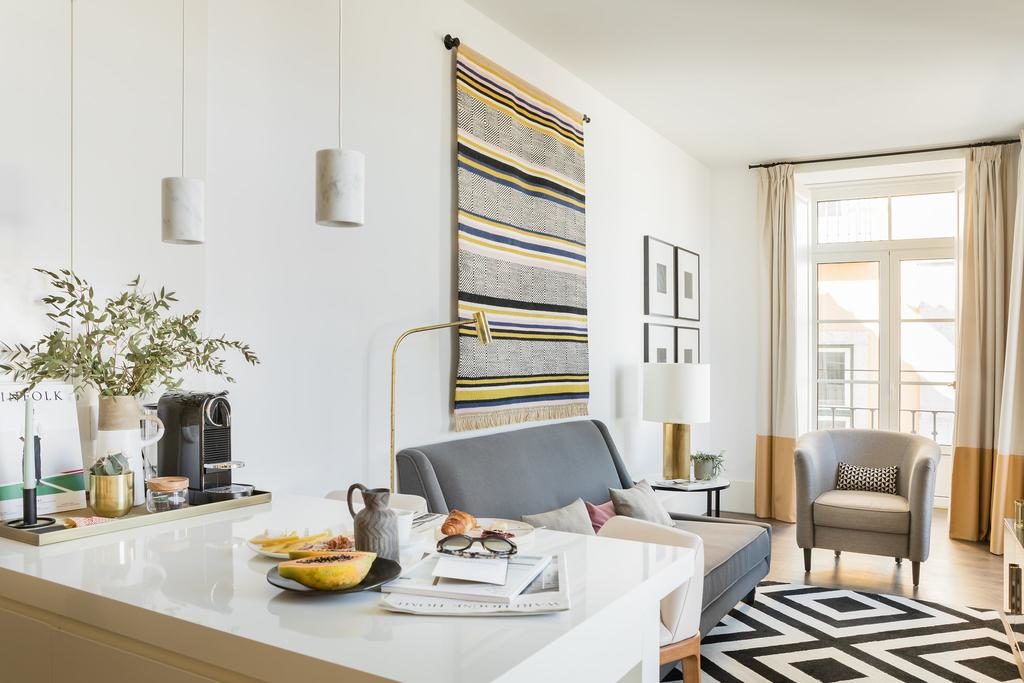 The Lumiares is a luxe residential-style hotel in Lisbon's Barrio Alto, the old-town. The hotel occupies a beautifully restored, 18th-century palace and features 53 guestrooms, a spa, 24/7 gym, two restaurants and a bar, with dramatic effect.
New Hotels in Lisbon. Hotel da Estrela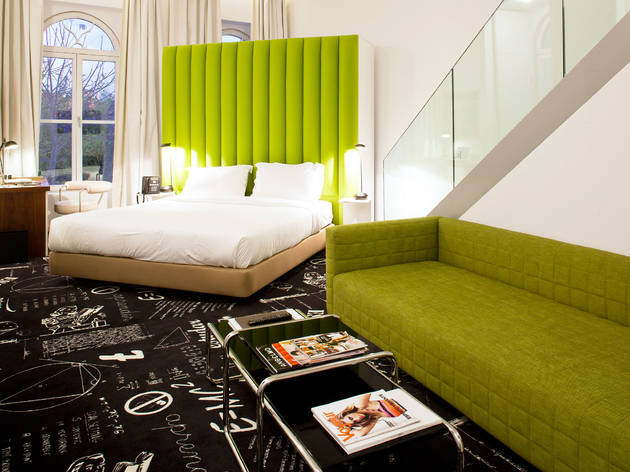 The Hotel da Estrela is located in the Campo de Ourique, in the historic Palácio dos Condes de Paraty. The four-star hotel includes 19 rooms, three meeting rooms, a restaurant/bar, a garden and an event space. This hotel is a part of the School of Hospitality and Tourism of Lisbon.
Oitavos Hotel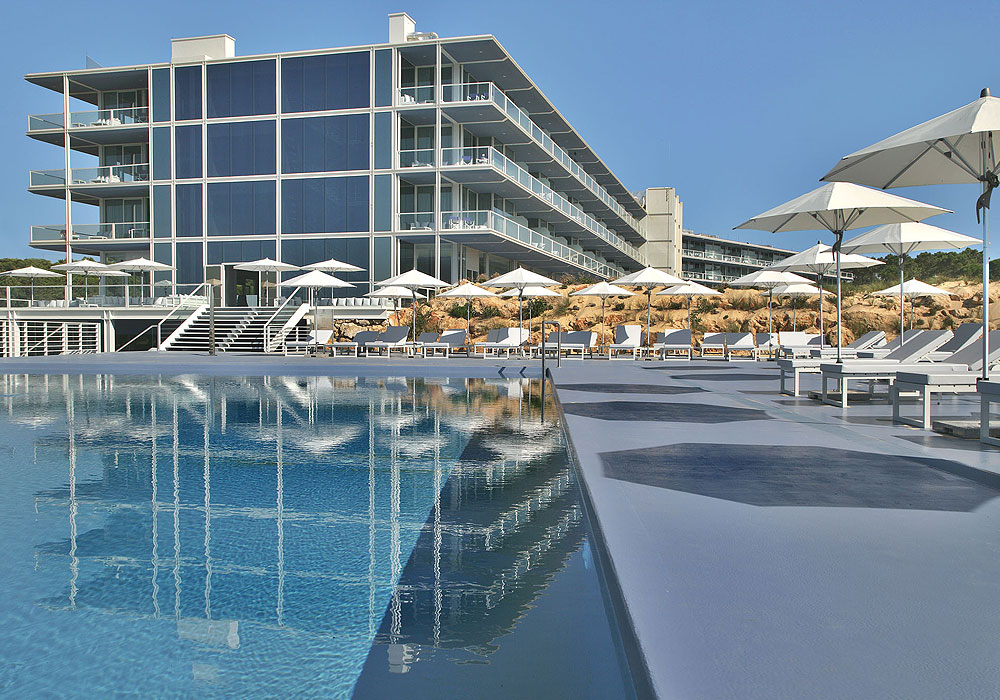 The Oitavos hotel is a modern 5-star hotel in Cascais, located just 20 minutes from Lisbon. This luxury waterfront hotel features 142 guest rooms, Spa, world-renowned Oitavos Dunes golf course and saltwater swimming pools. This nature-inspired property is located within the Sintra-Cascais National Park.
The Vintage Hotel & Spa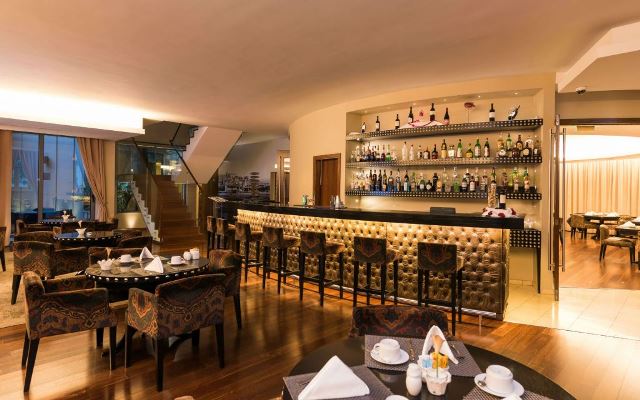 This five-star hotel is located in the city center, just minutes away from Avenida da Liberdade. The Vintage Hotel & Spa features 55 guest rooms, Spa treatments rooms, a gym, vintage restaurant, an indoor heated swimming pool as well as 2 bars.
Altis Avenida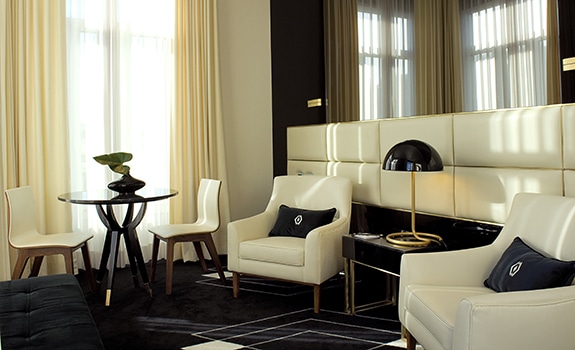 Located in the historic heart of Lisbon's city center and the main shopping district, Altis Avenida offers 72 luxury rooms and suites, equipped with the very latest technology and designed with 1940's décor, bar and rooftop restaurant. This hotel is a part of Preferred Hotels&Resorts.
New Hotels in Lisbon. Inspira Santa Marta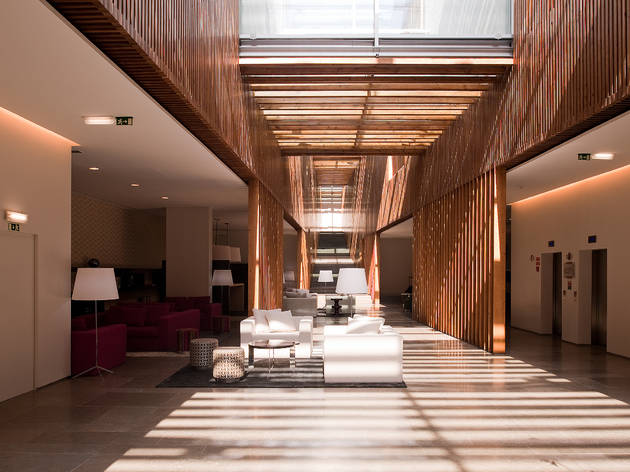 Settled just a few steps away from Avenida da Liberdade, this 4-star green-designed hotel has 89 feng-shui rooms, including 7 suites and 2 adapted rooms for reduced mobility guests, restaurant with Mediterranean cuisine and show cooking, Wellness Center, business center with auditorium, similar to a movie theatre, with a capacity of 48 persons. and meeting rooms. Inspira Santa Marta also offers allergy-free rooms, that are specifically equipped and cleaned according to a system which is recommended and certified by the ECARF.
International Design Hotel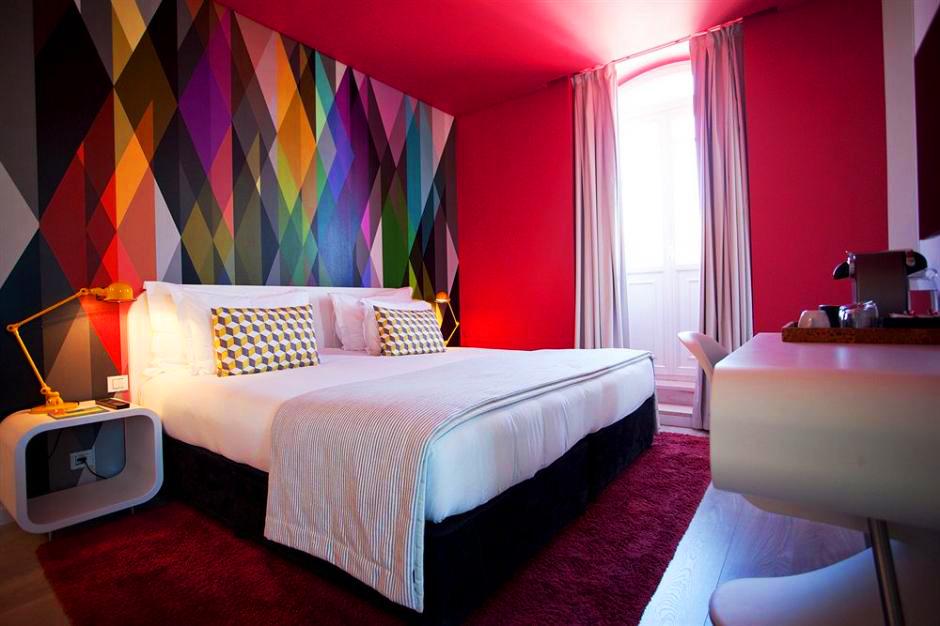 International Design Hotel is located on one of the oldest streets in Lisbon, Betesga, whose origins go back to the 15th century. The boutique hotel features 55 Urban, Tribal and Zen rooms that differ according to the floor where they are located and the Bastardo restaurant.
New Hotels in Lisbon. Altis Belém Hotel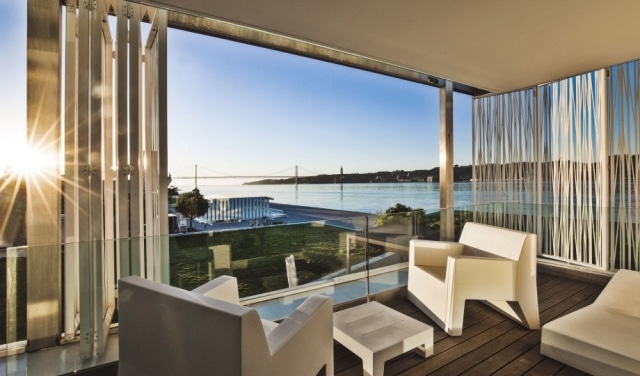 This luxury 5-star hotel occupies a unique waterfront location near the Bom Sucesso docks. Altis Belém Hotel features 42 luxury rooms, a restaurant serving Portuguese cuisine, bar, terraced café, spa, rooftop swimming pool and meeting rooms.
Melia Lisboa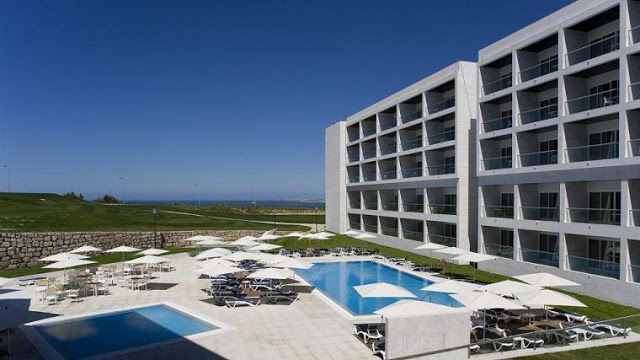 Located on the corner of the central Antonio Augusto de Aguiar and Fontes Pereira de Melo avenues, Melia Lisboa features 239 rooms, a 24-hour restaurant, panoramic lounge-bar on the upper terrace, modern facilities for conferences and conventions for between 50 and 550 people,-two floors of parking, and a health club and a Yhi Spa.
The Meliá Lisbon is scheduled to open in 2018.
New Hotels in Lisbon. The Pestana Palace Hotel Lisbon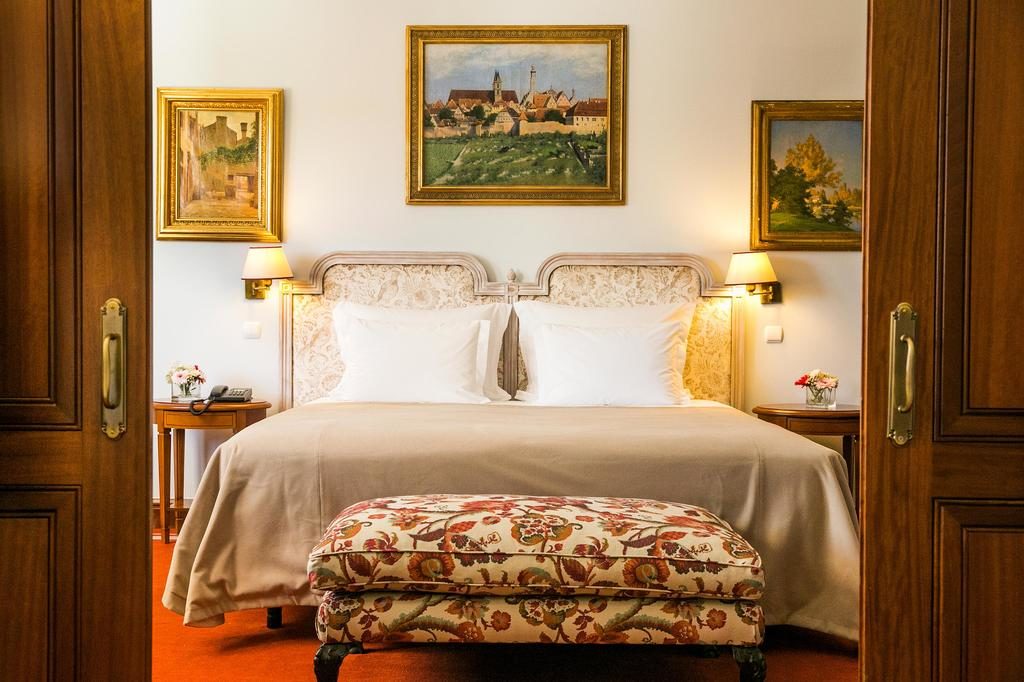 The 5-star Pestana Palace Hotel is a restored 19th-century palace, featuring private parklands and views of the Tagus River, is a privileged member of the 'Leading Hotels of the World' group and is listed as a Portuguese National Landmark. This hotel features 177 100% smoke-free rooms, including 17 suites, fitness center, Spa with swimming pool, meeting spaces and even a wedding chapel.