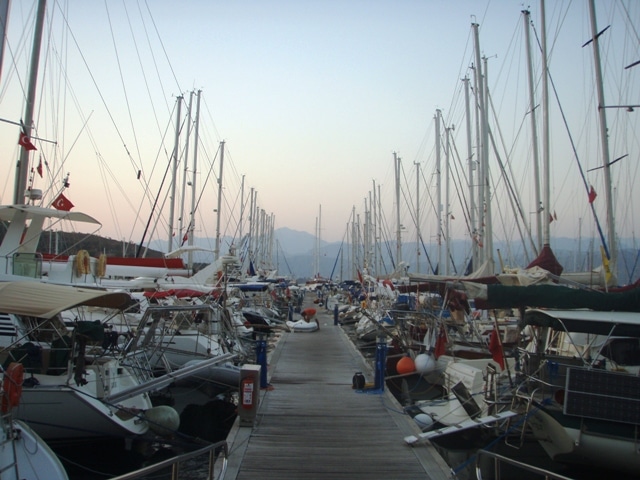 Ailing Turkish lira threatens Turkish economy, yet will most likely increase the number of tourists visiting the country, according to Smart Lemur.
In August, Turkish lira reached its record low and is slowly starting to show signs of unstable recovery. Even though these changes in the value of country's currency result from political instability in the country, it doesn't seem to be an obstacle to tourism in Turkey. Most likely, more and more visitors in the country will use the situation to discover the best of Turkey, which is now more affordable than ever before.
After Turkish lira losing approx. 40% of its value this year, tourism businesses as well as travel websites observe growing interest in Turkey.
"We see an increase in shares of our Turkey travel tips, and we believe this is related to people wanting to save money while having an unforgettable vacation," said Linda Greenberg, CMO of Smart Lemur travel website. "We see Turkey as a travel destination that has a lot to offer, and now it's more accessible than ever."
According to Smart Lemur, there are plenty of reasons to visit Turkey:
1. It's more affordable than ever. Tourists visiting Turkey now and in the near future will most likely save a lot of money, compared to what they would have spent a year ago. For instance, a night at a hotel in the centre of Istanbul which is worth 790TL now costs 118 EUR ($135), while last year tourists would have paid as much as 189 EUR ($216).
2. Some of the best beaches in Europe are on Turkish coasts. Turkey is a frequent destination for recreational tourism and people searching for affordable resorts to stay at. Scenic views and crystal clear water can be found on both Mediterranean and Black Sea coasts of Turkey. Such locations as Ölüdeniz and Çeşme are only two of the many incredible seaside spots of Turkey.
3. Ancient history. First inhabitants of what is now Turkey moved into the region in approx. 6th century BC, and Turkey is still full of objects and locations that remind of the country's manifold past. History lovers should definitely visit Urgup – a city carved into rocks or Goreme with its history dating back to the 4th century. Another location is Ephesus, which is built near the sight of one of the Seven Wonders of the Ancient World – Temple of Artemis.
4. Unique nature to explore. One of the most famous Turkey's spots – white travertine terraces cascading down the slope can be found in Pamukkale, a place mostly visited by tourists who search for breathtaking views. However, the full beauty of Turkey's nature can only be uncovered by visiting several locations and discovering the diversity of country's landscape. To explore Turkey in its entirety, tourists shouldn't skip turquoise Manavgat waterfalls or Cappadocia valley.
5. Food. Turkish cuisine, rich and sophisticated, is still underrated. Fresh local ingredients (fruits, vegetables and dairy), the mixture of different cultures and ages of culinary mastery enriched Turkey's gastronomic culture with such dishes like pilav, manti and different styles of couscous plates. Mezes (small appetizer plates) offer a variety of healthy vegetable and fish dishes – eggplant prepared in many different ways, humus, vegetables in tomato sauce and yogurt, marinated sardines, and much more. To try these local cuisine gems, tourists should visit Istanbul or seaside gems like Alaçati, offering a wide variety of restaurants – but local cuisine can be found everywhere throughout Turkey.
6. Urban culture and arts. Istanbul is often a dream destinations for many urban enthusiasts. Even though it is a cosmopolitan city with ages worth of illustrious history and architecture inherited from the times of Constantinople and Byzantium, travelers visiting Istanbul can explore a vibrant contemporary Turkish culture, music and art scenes.
Note: According to the most recent news, Turkish lira is recovering and slowly regaining value, yet the recovery is at risk by American sanctions. While the economic situation in the country is volatile, individual tourists can use the momentum to save money visiting Turkey and at the same time boost country's economy.