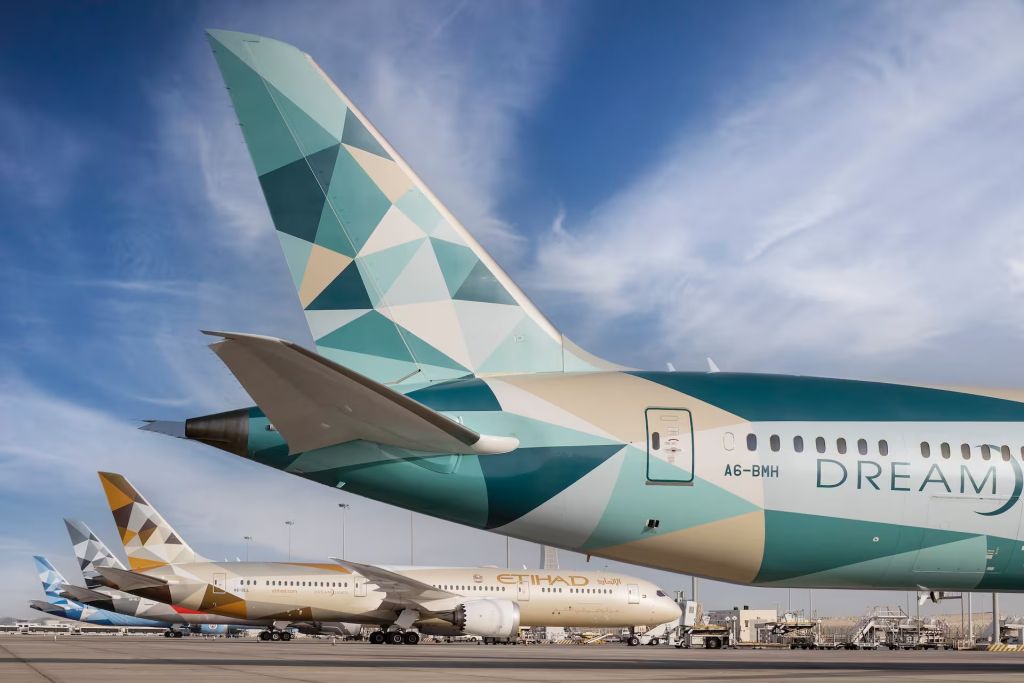 Etihad Airways, the national carrier of the United Arab Emirates (UAE), is set to launch flights from the UAE capital, Abu Dhabi, to Pulkovo Airport in St. Petersburg, Russia, for the first time. The flights are scheduled to commence on October 29th, with three weekly round-trip services, according to Natalia Goryunova, the Head of Etihad Airways' representation in Russia. This news was reported by the Russian news agency TASS.
"Starting from October 29th, we are introducing flights between St. Petersburg and the UAE capital, Abu Dhabi. Flights on this new route will operate three times a week, on Wednesdays, Fridays, and Sundays, in both directions," Goryunova revealed.
Until recently, Moscow was the only Russian destination served by Etihad Airways, which boasts a network of 72 routes worldwide. With the launch of flights to St. Petersburg, the airline has expanded its presence in the Russian market. Goryunova noted that the possibility of opening air connections between Abu Dhabi and other Russian cities is being explored, with a preference for major metropolitan areas.
"We are examining various destinations within Russia. I can't specify them yet, but we are considering major Russian cities, especially million-plus cities. Kazakhstan is also under consideration. After the pandemic, we haven't resumed flights yet, but we are considering it for the coming year. The execution of our plans depends on the availability of aircraft, as during the pandemic, many aircraft were sent for maintenance, and now there is a fleet renewal process," explained Goryunova.
According to her, when opening the St. Petersburg route, the airline took into account the high demand for flights to both the UAE and the transit possibilities at Abu Dhabi Airport. Etihad Airways operates flights to all major airports in Europe, the United States, and many countries in Southeast Asia. Goryunova also noted that residents of the UAE and other Middle Eastern countries have shown an interest in traveling to St. Petersburg and Russia as a whole. The airline's ultimate goal is to promote the tourism potential of Abu Dhabi.
In October-November, flights from Pulkovo to Abu Dhabi will depart at 12:10, but the flight schedule will change in December, with departures from St. Petersburg taking place in the evening at 21:15. The return flights from Abu Dhabi will depart at 14:55. The route will be served by Boeing 787 Dreamliner aircraft, and maintenance and repairs will be carried out at Etihad Airways' home base, Abu Dhabi Airport.