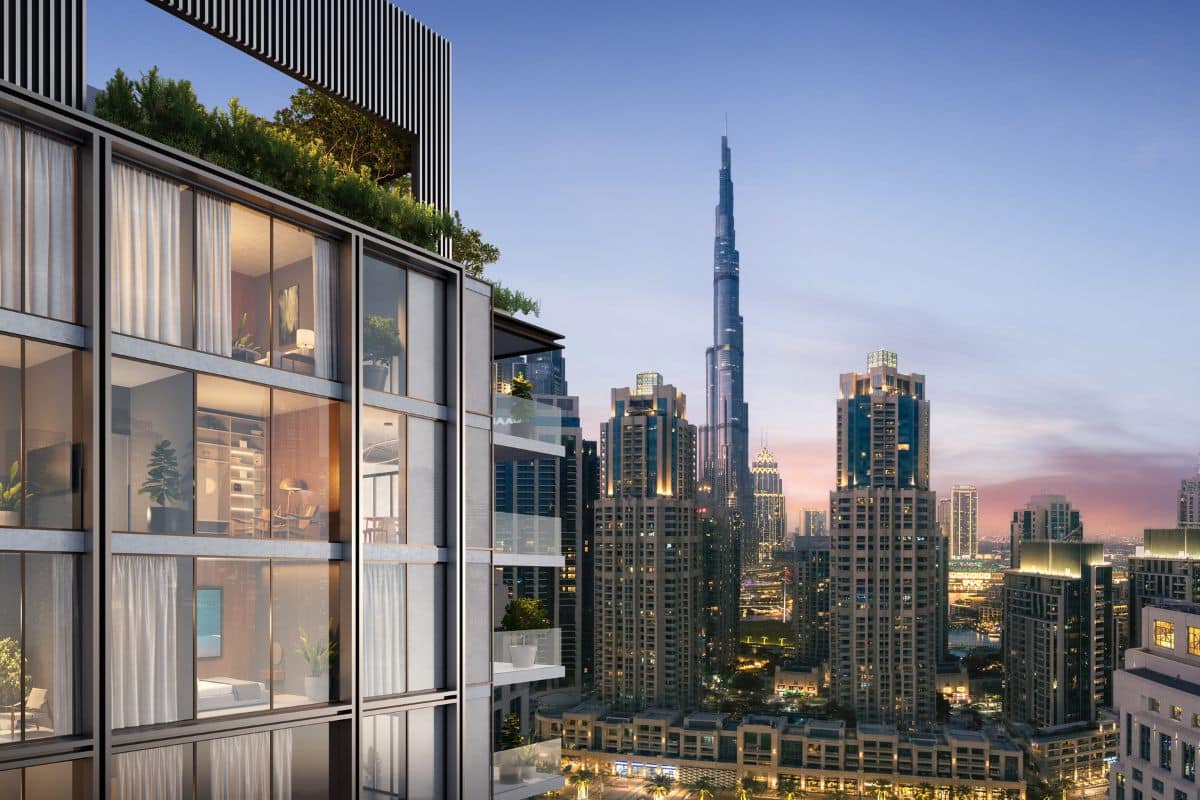 Dubai's ever-evolving real estate landscape is set to welcome a remarkable addition with the introduction of Rove Home Downtown. Located in the prestigious Burj Khalifa District, this project marks a pivotal moment in the journey of the renowned Rove Hotels brand.
Rove Home Downtown is set to redefine urban living in Dubai by offering a range of fully-furnished studios, 1-bedroom, and 2-bedroom apartments, each equipped with cutting-edge smart home features. These features will not only elevate residents' daily lives but also contribute to making this project a standout in the city's residential property market.
This ambitious venture brings together a team of key consultants, each a specialist in their respective fields. Archcorp lends its expertise in architecture, while SCLA shapes the landscape design. Zebra brings interior design brilliance to the table, and Studio Feel contributes artistry that adds character to the project. One striking aspect of Rove Home Downtown is its meticulous balance of amenities and living space, designed to keep residents engaged throughout the day.
Unmatched Amenities
Residents of Rove Home Downtown will have the privilege of enjoying a host of world-class amenities that enrich their daily lives. These include outdoor infinity and lap pools, state-of-the-art co-working spaces, basketball and padel courts for sports enthusiasts, a scenic jogging track, a trendy Rove café, and a captivating rooftop deck affording breathtaking views of the iconic Burj Khalifa.
The Perfect Location
Nestled in the heart of Downtown Dubai, Rove Home Downtown offers unparalleled access to some of the city's most iconic attractions. Residents will find themselves within a stone's throw of Dubai Mall, the awe-inspiring Burj Khalifa, and the renowned Dubai Opera. The vibrant neighborhood also boasts a diverse array of boutique shops, fine-dining restaurants, and entertainment venues, promising a lifestyle that seamlessly blends convenience and excitement.
Connectivity and Accessibility
What sets Rove Home Downtown apart is its excellent connectivity to key roadways and business districts. Situated strategically, it provides easy access to Sheikh Zayed Road, Business Bay, Dubai International Financial Centre (DIFC), and Al Khail Road. This ensures that residents can effortlessly navigate the city and stay connected to its bustling commercial hubs.
Paul Bridger, the Chief Operating Officer of Rove Hotels, expressed his enthusiasm for this groundbreaking project. He stated, "We are thrilled to announce our first Rove Home residences project in Dubai. This new flagship location at the heart of Downtown Dubai represents an important step for the Rove brand and our commitment to creating lifestyle living experiences that are as unique as our hotels."
As Rove Home Downtown prepares to open its doors, it promises to be a shining example of contemporary urban living, offering residents a harmonious blend of convenience, luxury, and vibrant community living. Dubai's residential property market is about to witness a transformation, and Rove Home Downtown stands at its forefront, ready to redefine the very essence of home.