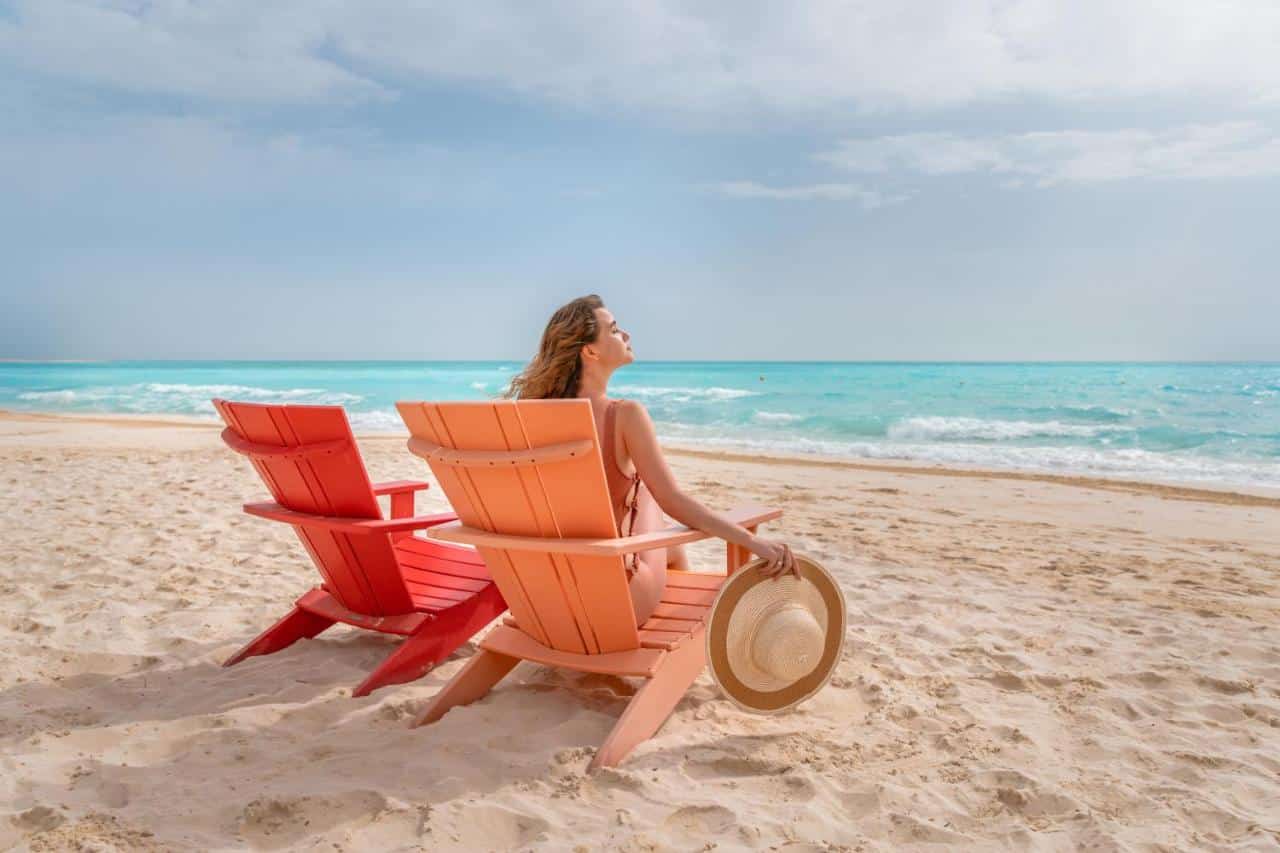 For a while, Egypt has not seen the emergence of new upscale hotels, but that's about to change as NOBU unveils its ambitious plans to open not just one, but two extraordinary establishments.
What makes these hotels particularly intriguing is their choice of locations. The first one, The Nobu Hotel and Residences Cairo, will be situated in the new residential district of New Zayed, in close proximity to the iconic Giza Pyramids, the New Egyptian Museum, and the state-of-the-art Sphinx Cairo Airport. This location is especially convenient for travelers who may not wish to extensively explore Cairo but have their hearts set on experiencing the wonders of Giza and beyond.
The second project, the Nobu Hotel and Residences in the North Coast, is a resort destination, but it offers a twist—it's not the familiar Red Sea but the stunning Mediterranean that awaits. Just a three-hour drive from Cairo, with organized transfers between the two NOBU hotels, this endeavor aims to put Egypt's northern coastline on the map. The North Coast is an underappreciated gem, actively developing as a holiday destination for locals. However, it remains relatively unknown to international tourists, making NOBU's entry into this market a pioneering move.
While swimming in the Mediterranean may be a bit chilly from December to April, the rest of the year makes Northern Egypt an alluring destination. The climate is mild, the beaches boast fine white sand, and the sea shimmers in shades of blue reminiscent of the Maldives. The North Coast luxury destination will operate seasonally from May through October.
If you can't wait for NOBU to open its doors, there's already an excellent option available: the Al Alamein Hotel offers a splendid beachfront experience.
With its ambitious plans, NOBU is poised to bring a new level of luxury and sophistication to Egypt's hospitality industry. Whether you're drawn to the historical wonders of Giza or the tranquil beauty of the North Coast, NOBU's forthcoming hotels promise a lavish and unforgettable experience for all. Egypt's tourism scene is set to be redefined, and travelers from around the world will soon have two exceptional NOBU properties to choose from, each offering its unique blend of luxury and charm.