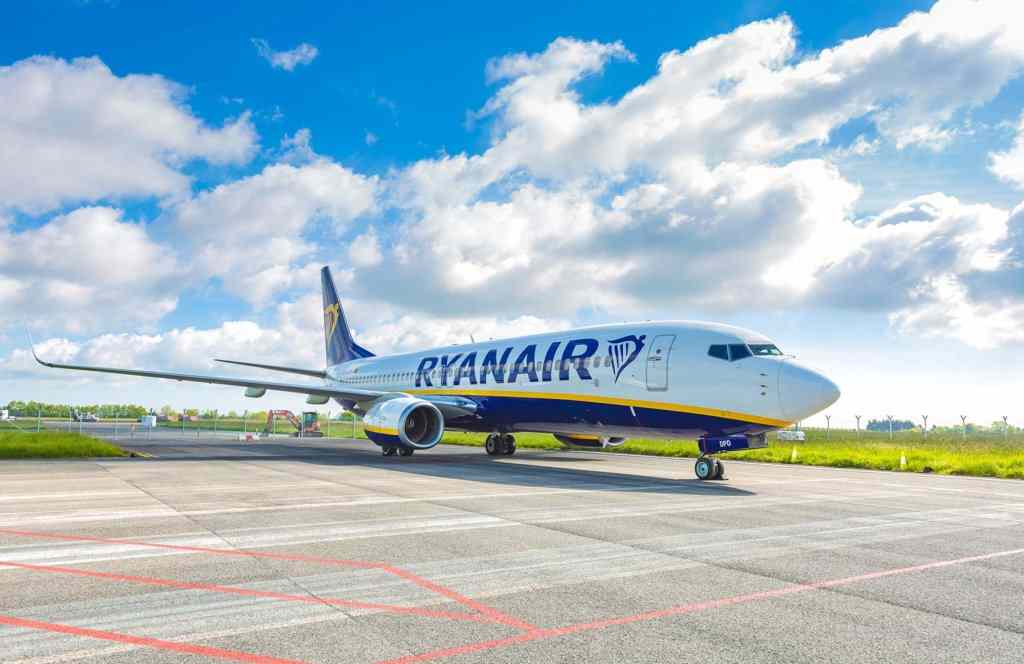 Ryanair has unveiled its Winter 2023/2024 schedule for Brussels, including routes to Amman, Cluj, Iasi, Milan, Nantes, Tirana, and Warsaw, as well as increased frequencies on 30 other routes. This expansion will be supported by two additional Boeing 737 aircraft based at Charleroi, representing a $200 million investment and the creation of over 60 high-paying jobs for pilots, cabin crew, and engineers.
The Winter 2023/2024 schedule for Brussels offers travelers the following:
17 based aircraft: A significant investment of $1.7 billion in Brussels.
93 routes: Including seven new routes to exciting destinations.
Increased frequencies: Offering more options on popular routes like Agadir, Barcelona, Dublin, Faro, Lisbon, Malta, and Rome.
Over 550 highly paid aviation professional jobs: Supporting the local economy and job market.
Annual traffic growth: Expected to reach 10 million passengers annually.
Ryanair has established itself as Belgium's top airline, operating 93 routes and serving 10 million passengers annually at its two Brussels airports, Charleroi and Zaventem. This substantial growth of 10% compared to FY23 is the result of Ryanair's significant $1.7 billion investment, which includes 17 based aircraft and supports over 550 high-paying crew and engineering positions.
The announcement of the Winter 2023/2024 schedule coincides with Ryanair's submission of the 'Protect Overflights: Keep EU Skies Open' petition to the EU Commission. The petition, which now boasts over 1.5 million signatures from frustrated passengers, calls on the EU Commission to safeguard overflights and EU citizens' freedom of movement during recurring air traffic control (ATC) strikes.
Throughout 2023, there have been 63 days of ATC strikes—12 times more than in 2022—resulting in the unnecessary cancellation of thousands of EU overflights from countries such as Germany, Spain, Italy, the UK, and Ireland. France has used Minimum Service Laws to protect its domestic and short-haul flights during these strikes, leaving EU citizens' flights canceled even when not flying to or from France.
Despite the ongoing disruption, French ATC unions have called for another strike on September 15th, marking the 64th strike of the year. Ryanair urges the EU Commission to respond to the 1.5 million citizen petition and demand that all EU member states protect overflights during ATC strikes, as is already practiced in Greece, Italy, and Spain.
To celebrate the addition of two new aircraft and seven new routes to Brussels this Winter, Ryanair has launched a two-day seat sale with fares starting from €29.99, exclusively available at Ryanair.com.
Speaking from Brussels, Michael O'Leary, CEO of Ryanair, stated:
"Ryanair is pleased to provide even more choice and lower fares to Belgian customers and visitors for Winter 23/24, with 93 routes, including 7 new routes from Charleroi to Amman, Cluj, Iasi, Milan, Nantes, Tirana, and Warsaw, as well as increased frequencies on another 30 routes, including popular winter sun and city break destinations like Agadir, Barcelona, Dublin, Faro, Lisbon, Malta, and Rome. To support this Winter schedule, we have added 2 new aircraft at Charleroi, bringing our total based aircraft to 17—a $1.7 billion investment and creating over 60 new high-paying jobs."
"While Ryanair continues to grow and invest in Belgium and across Europe, ATC strikes remain the biggest threat to EU citizens' winter travel plans. Today, we delivered a 1.5 million petition from fed-up EU citizens calling on the EU Commission under Ursula von der Leyen to protect overflights during repeated ATC strikes. It is unacceptable that ATC strikes cause the unnecessary cancellation of thousands of EU passengers' flights, while France uses Minimum Service Laws to protect their domestic flights. With fresh threats of yet more French ATC strikes on September 15th, Ryanair calls again on Ursula von der Leyen to finally take action to protect overflights and EU citizens' freedom of movement during repeated ATC strikes."