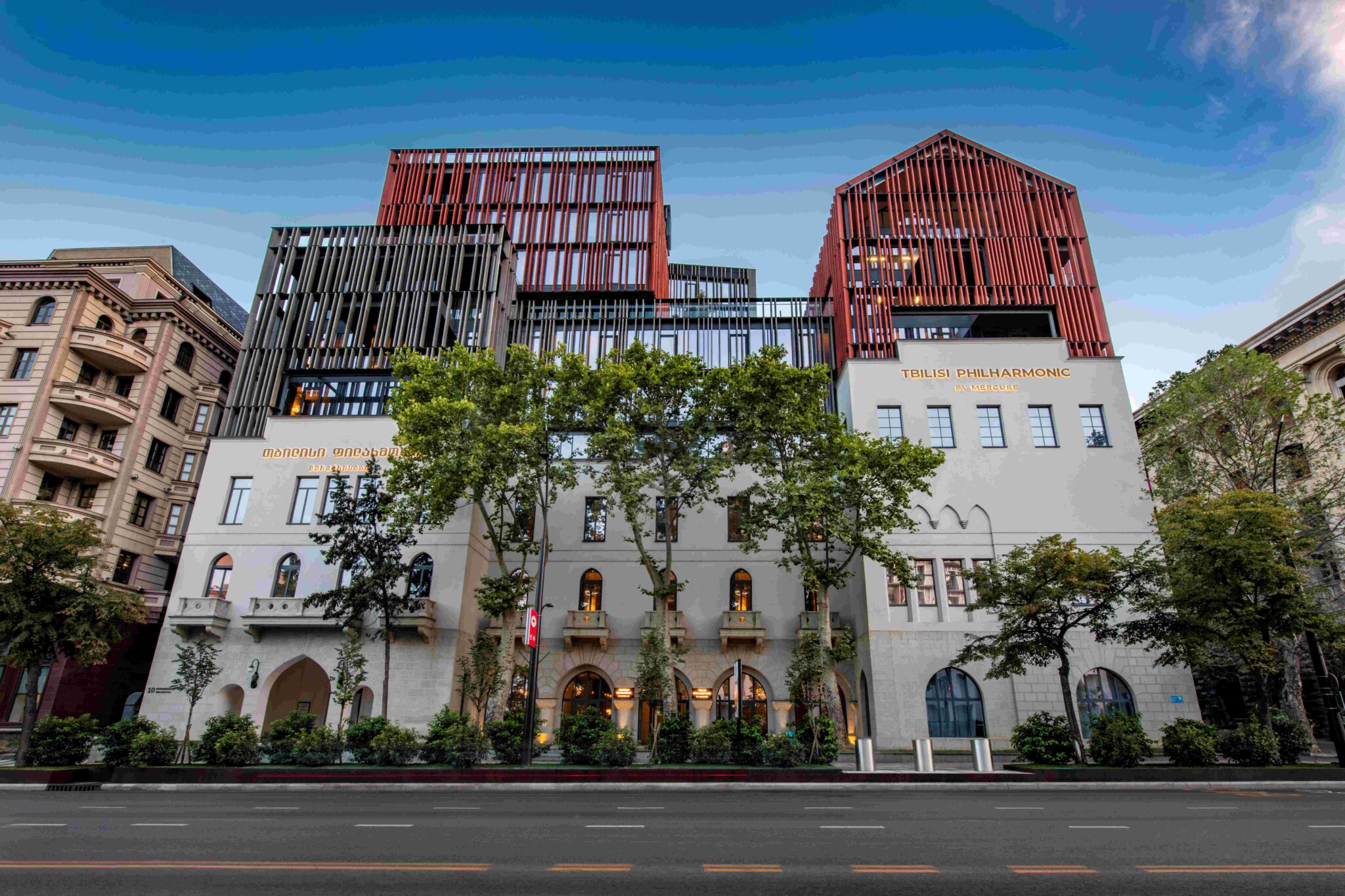 Tbilisi, the vibrant capital of Georgia, has just welcomed a new gem to its hospitality landscape – the Tbilisi Philharmonic Hotel by Mercure. As part of the renowned Accor hospitality group, this hotel is set to offer an exquisite blend of affordability and top-notch service throughout the year. Located on Petre Melikishvili Avenue in a historic building that dates back to 1929-1930, the hotel seamlessly integrates with its surroundings, epitomizing Mercure's philosophy of "Locally Inspired" accommodation.
Accor, a global leader in the hospitality industry, has unveiled this remarkable addition to its portfolio, marking its sixth property in Georgia. The hotel not only exemplifies international standards of comfort, convenience, and service but also adheres to the stringent health and safety protocols outlined by the ALLSAFE label.
One of the defining features of the Tbilisi Philharmonic Hotel by Mercure is its privileged location. Situated in close proximity to major tourist attractions, including the Tbilisi Concert Hall (also known as the Philharmonic Hall), the hotel offers guests the convenience of exploring the city's charms on foot. The historic Shota Rustaveli Avenue, adorned with charming cafes, restaurants, and eclectic shops, is just a stone's throw away. For those looking to explore Old Tbilisi, a short 10-minute car ride is all it takes. Travelers arriving by air will appreciate the 30-minute taxi ride from Tbilisi Shota Rustaveli International Airport, while the Tbilisi Central Railway Station is just a 15-minute drive or metro ride away.
Inside the hotel, guests are treated to a choice of 120 stylish and spacious rooms, each offering city or Mount Mtatsminda views. The rooms boast a cozy and functional design, featuring amenities like air conditioning, work desks, tea and coffee facilities, and complimentary high-speed Wi-Fi.
MUSE restaurant, inspired by the hotel's proximity to the concert hall, serves a delectable blend of international cuisine and local delicacies. The cozy lobby bar is well-stocked with local wines, imported beverages, and cocktails, making it the perfect spot for a relaxing evening aperitif or digestif.
For those looking to stay active while away from home, the hotel offers a modern gym. Additionally, three well-equipped and functional venues with panoramic windows on the 6th and 7th floors, along with an outdoor terrace that can accommodate up to 200 people, make this hotel a versatile choice for family events and business meetings. Whether it's an outdoor coffee break, a cocktail party, or a reception event, the Tbilisi Philharmonic Hotel by Mercure has you covered.
Accor has appointed Holger Buchwald, a seasoned veteran in the hospitality industry with over 20 years of experience, as the General Manager of both the Tbilisi Philharmonic Hotel by Mercure and the upcoming Tbilisi Saburtalo Hotel by Mercure. Holger's extensive background includes managing various hotels under renowned brands like ibis, Novotel, and Mövenpick. His mission is to ensure the successful operation of these ambitious projects while nurturing young talent in the hospitality industry, helping them become sought-after professionals.
Speaking of the Tbilisi Saburtalo Hotel by Mercure, this second property is set to open its doors later this year at Kazbegi Avenue in Tbilisi. With 152 rooms of various categories, a gastronomic restaurant, and a cocktail bar, it is poised to offer a similarly delightful experience to its guests. Its central location will provide easy access to Tbilisi's main tourist attractions, including the City Mall, Red Garden, Tbilisi Sports Palace, and Vake Park.
Accor's commitment to Georgia's tourism industry is evident through its continuous expansion in the country. Having opened two hotels in Tbilisi the previous year, the group is gearing up to introduce several new properties in the capital soon. The Tbilisi Philharmonic Hotel by Mercure is just the beginning of Accor's journey to strengthen its presence in Georgia, ensuring that travelers have an ever-growing selection of world-class accommodations to choose from in this captivating destination.