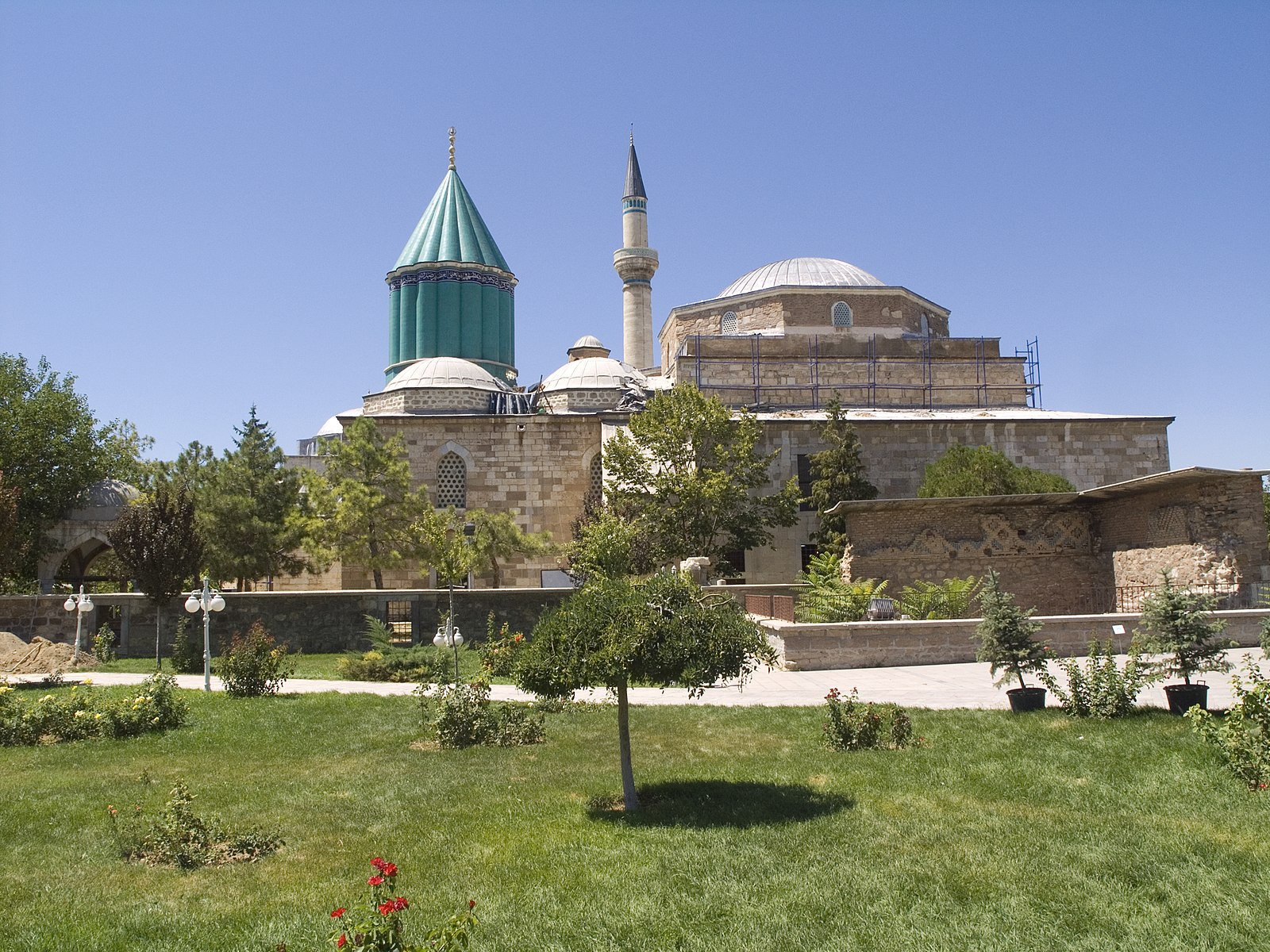 OLYMPUS DIGITAL CAMERA
According to data from the Turkish Ministry, the most visited tourist attraction for the period of January to July is the Mevlana Jalaluddin Rumi Museum Complex in the city of Konya, with 1,664,437 visitors.
Jalaluddin Rumi, also known as Mevlana, is one of the most renowned Islamic theologians of the Sufi tradition, a philosopher, mystic, writer, and Persian poet. He was invited to the city of Konya in the 13th century by the Seljuk Sultan.
Mevlana's philosophy is centered around principles such as minimalism in food, conversation, and sleep, conquering one's passions, resilience in the face of suffering caused by people, establishing connections with positive individuals, and avoiding contact with negative influences (referred to as toxic individuals today).
According to Mevlana, happiness for a person is attainable by leading a simple life, away from superficiality and distractions, being friendly towards others, and expressing gratitude for what one has in earthly life.
In Turkey, Mevlana's son founded the Mevlevi Order, which is partly known to Russians for its famous "whirling dervish" dance.
After Mevlana's passing, a mausoleum complex dedicated to him was created in Konya, which is now a museum. The Mevlana Museum complex has been developed over seven centuries. For instance, the tomb of Hurrem Pasha was constructed during the reign of Sultan Suleiman the Magnificent, 17 dervish cells were built during the rule of Sultan Murad III, and the ablution fountain was established during the reign of Sultan Selim I.
Visitors to the museum can explore collections of ancient books, musical instruments used by the Mevlevi Order, prayer paraphernalia, some personal belongings of Mevlana, and gain insights into Sufi culture, the process of training and educating dervishes. One particularly significant exhibit in the museum is a mother-of-pearl box that houses a fragment of the beard of the Prophet Muhammad, which attracts many pilgrims.
In terms of visitor numbers from January to July, the second most popular museum in Turkey is the ancient city of Ephesus, located in the province of Izmir, with 1,151,511 visitors. The third spot goes to Pamukkale, famous for its travertine terraces and the ruins of ancient Hierapolis, with 1,149,843 visitors in seven months.
Fourth place is held by the Galata Tower in Istanbul, with 749,950 visitors over seven months, and fifth place goes to the open-air museum of Goreme in Cappadocia, which received 528,030 visits in January to July.