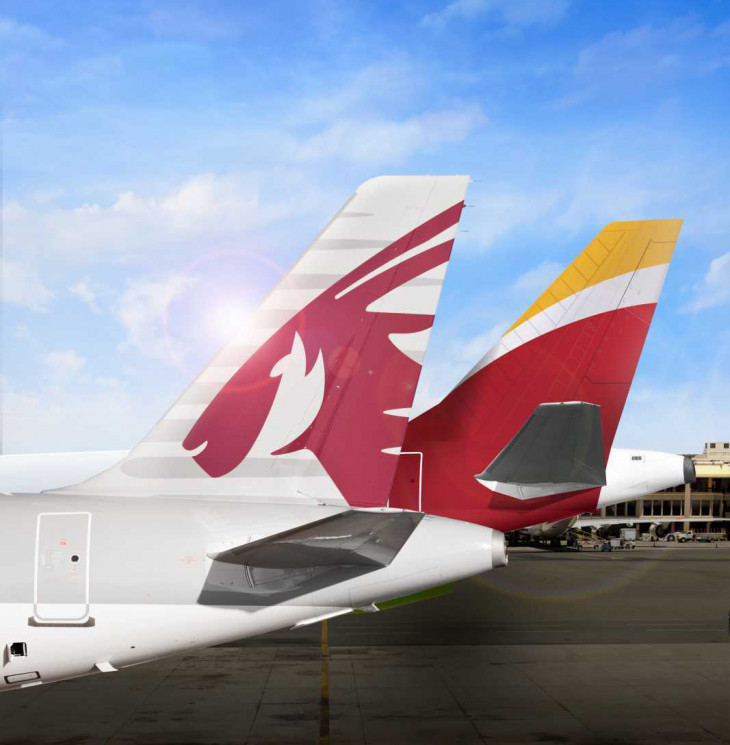 Qatar Airways, British Airways, and Iberia, the national airlines of Qatar, the UK, and Spain, are forming a powerful alliance. Already operating the world's largest joint business, covering over 60 countries, Qatar Airways and British Airways are now joined by Iberia, revolutionizing global connectivity for travelers.
Starting in July, Iberia will introduce a new daily service from Madrid Barajas International Airport to Hamad International Airport, enhancing travel opportunities for passengers with access to more than 200 destinations through the three airlines. With three daily flights on this route, Iberia and Qatar Airways offer unmatched connectivity between the Iberian Peninsula and key markets in the Middle East, Africa, Asia, and Australia.
Iberia will operate the Airbus A330-200, offering 288 seats in Business and Economy cabins. This expansion provides customers with an extensive range of destination choices, flight schedules, fares, and seamless connections via Doha, London, and Madrid, along with access to award-winning products like Qatar Airways' Qsuite, Iberia's Business Class, and British Airways' Club Suite.
For travelers from Spain and Portugal, a wide variety of exciting new destinations become easily accessible, from serene getaways in the Maldives and Seychelles to adventurous trips in Tanzania and Nepal, cultural explorations in India and Oman, shopping experiences in Singapore and Thailand, and visits to family and friends in Australia and Hong Kong.
Additionally, customers from the Middle East, Africa, Asia, and Australia can now enjoy seamless travel to Spain and Portugal, reaching cities like Madrid, Lisbon, Ibiza, Malaga, Gran Canaria, and many more.
A remarkable world-first feature of this partnership is that members of British Airways Executive Club, Iberia Plus, and Qatar Airways Privilege Club can earn and redeem Avios, a common currency, across all three programs. This allows loyalty members to transfer Avios between accounts and combine their balances to claim rewards offered by each program. This exciting collaboration brings unprecedented benefits and flexibility to frequent flyers across the three airlines.