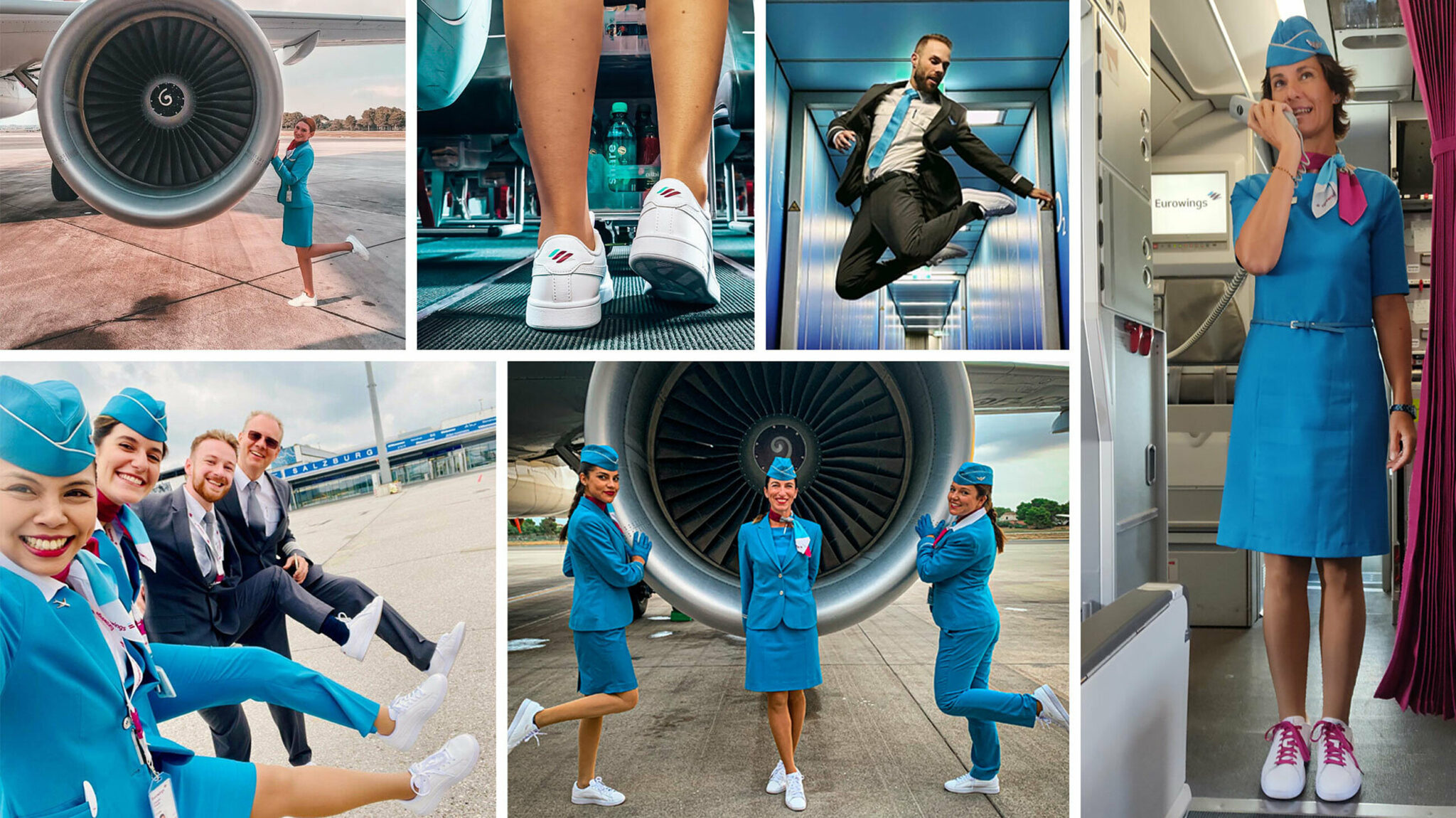 After a successful trial period, Eurowings, the German airline and part of the Lufthansa Group, has decided to significantly expand its "Sneaker Flydays" initiative. Now, during the summer season, flight attendants and pilots can wear white Puma sneakers adorned with the Eurowings logo as part of their uniforms every Friday. This move not only adds fashionable flair on board and on the ground but also fulfills the sporty travel preferences of the airline's own employees.
An internal survey, involving over 3,000 crew members, clearly showed a majority in favor of incorporating sports shoes into their attire more frequently. The analysis of more than 700 comments revealed that the Puma sneakers, being a collaboration partner, were highly regarded for their comfort and innovation. Additionally, numerous passengers and social media users have expressed very positive feedback. Based on the survey's results, Eurowings has decided to expand the Sneaker Flydays from a monthly occurrence to a weekly tradition, making every Friday a "Sneaker Flyday."
Jens Bischof, CEO of Eurowings, emphasizes the versatility of sneakers, stating, "Whether on a business trip or vacation, no footwear combines a business and casual lifestyle like sneakers do." He also notes that this sporty outfit enhances their identity as "Europe's Value Airline," differentiating them from the competition of low-cost carriers.
In autumn 2021, Ukrainian airline SkyUp presented a new SkyUp Champions uniform. The Nike Air Max 720 is part of the new uniform.