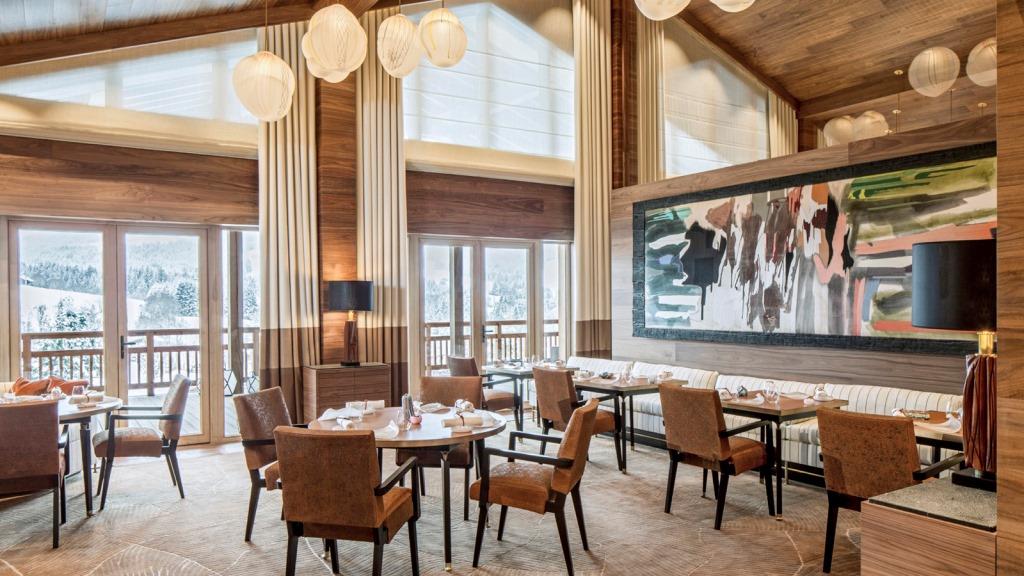 As the first snowflakes fall, covering the peaks of Mont d'Arbois in a blanket of white, Four Seasons Hotel Megève announces its collaboration with renowned Michelin-starred Chef Anne-Sophie Pic. As a result of this historic partnership, La Dame de Pic – Le 1920, will open its doors this winter serving locally sourced, traditional French cuisine.
With a presence in Paris, Singapore, and at La Dame de Pic London (at Four Seasons Hotel London at Ten Trinity Square), the three-star chef will offer a new culinary experience as the doors to Four Seasons Hotel Megève reopen on December 18, 2020. The restaurant's name pays homage to the historical arrival of Noémie de Rothschild in Megève a century ago, while honouring the newfound collaboration between Chef Anne-Sophie Pic and Ariane de Rothschild, who both share an appreciation for the beauty and authenticity of the quaint mountain village. "Looking at the evolution of the Mont d'Arbois, a collaboration with Anne-Sophie Pic felt very natural," says Ariane de Rothschild. "I have great admiration for female chefs who make a name for themselves and fully express their culinary identity in a very demanding environment. I am particularly happy to welcome Chef Anne-Sophie Pic to the beautiful setting of Le 1920."
At the heart of the newest culinary offering at Four Seasons Hotel Megève is a connection to nature and an aim to spotlight the local producers behind the region's gourmet delights. Diners are invited to explore the dining establishment's commitment to showcasing local flavours on a global stage. "To me, Megève has always been synonymous with escape. Over the past few years, I have discovered a truly inspiring terroir here. Four Seasons is a remarkably unique place to further enhance this terroir," says Chef Anne-Sophie Pic.
Anne-Sophie Pic will draw her inspiration from La Ferme des Trente Arpents, owned by the Edmond de Rothschild family in the heart of the Briard region, producing cheeses, honey, terrines, and olive oils. In its beautiful mountain setting, the restaurant's open kitchen allows guests to take in the energetic atmosphere and smell the aromas of Chef Pic's culinary artistry before it even hits the table. The restaurant's terrace also offers spectacular views in both summer and winter.