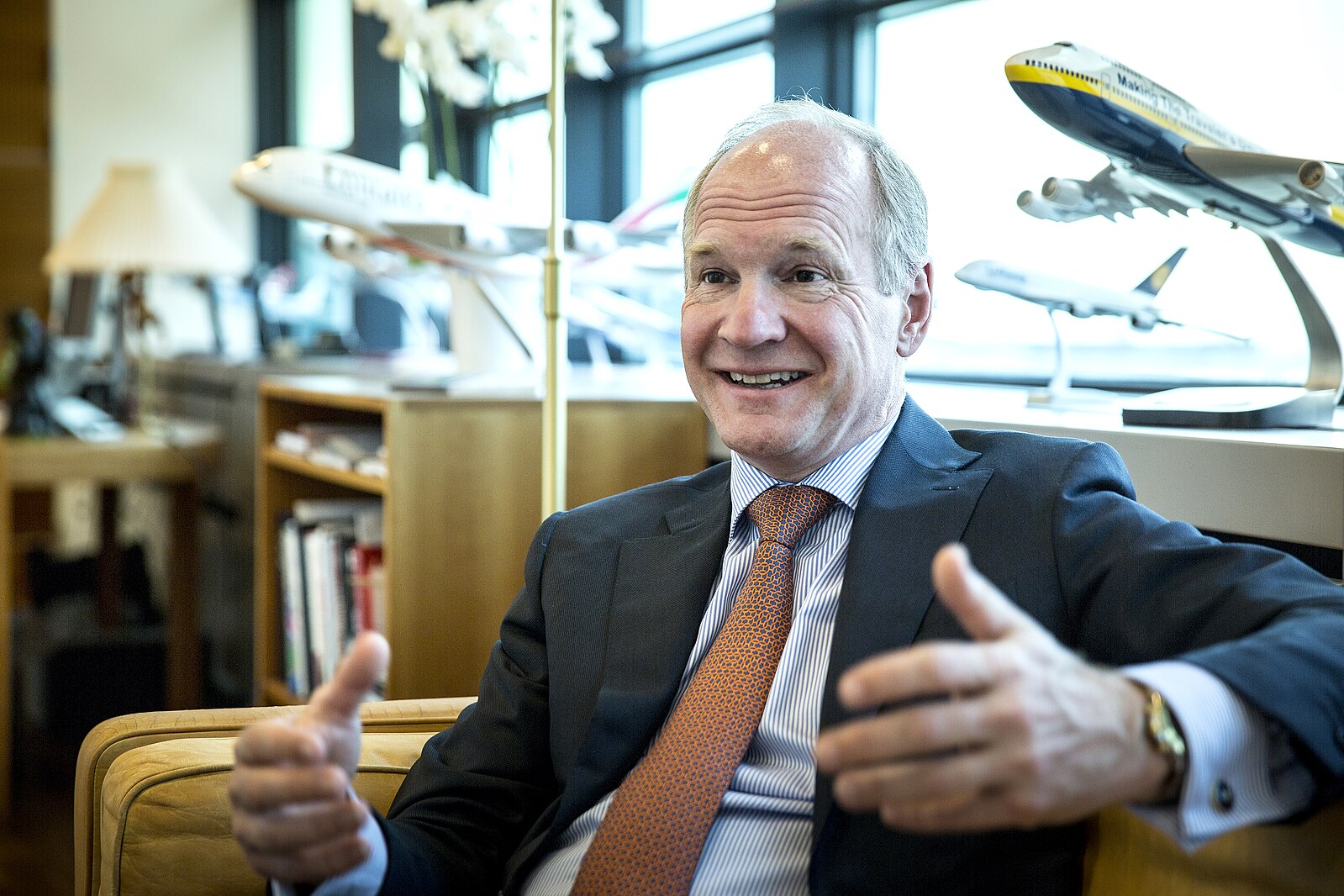 The Board of Heathrow Airport has officially announced the selection of Thomas Woldbye, the current CEO of Copenhagen Airport, as the successor to John Holland-Kaye, who will be stepping down after almost a decade in the role. Following a comprehensive recruitment process, Thomas emerged as the outstanding candidate among a pool of exceptional contenders, both internal and from around the world.
With his extensive experience as the CEO of Copenhagen Airport since 2011, Thomas brings a wealth of knowledge and a proven track record in championing passenger service, sustainability, and growth in a major airport setting. His expertise positions him ideally to oversee Heathrow's future strategy, following an £11 billion private investment program by the airport's shareholders, which has transformed it into the top-rated, modern hub it is today.
During his tenure at Copenhagen Airport, Thomas placed a strong focus on customers and colleagues, spearheading the airport's transformation into a powerhouse transport hub in northern Europe, earning accolades for its passenger service excellence. His ability to navigate complex stakeholder relationships has been instrumental to his success, forging strong partnerships with the Danish Government, who are part owners of Copenhagen Airport, and collaborating with airlines to drive investment and expansion, including significant terminal capacity enhancements.
Prior to his role at Copenhagen Airport, Thomas spent 27 years at Møller-Mærsk, leading global shipping and ferry divisions, gaining valuable expertise in operating in diverse environments while delivering notable achievements in process efficiency.
John Holland-Kaye will continue to serve as CEO, ensuring a focus on delivering exceptional passenger service throughout the summer getaway until Thomas officially assumes his new role later this year.
Heathrow Chairman Lord Paul Deighton expressed his delight with the appointment, highlighting Thomas Woldbye's alignment with Heathrow's long-term strategy and his demonstrated ability to lead a major airport successfully while fostering consensus and achieving positive results through stakeholder collaboration.
John Holland-Kaye, the current CEO, praised Thomas's leadership qualities, particularly his commitment to diversity, sustainability, and meeting the needs of passengers. He expressed confidence in the Heathrow team's ability to support Thomas in delivering the best airport service worldwide.
Incoming CEO Thomas Woldbye expressed his excitement and pride in being chosen to lead one of the world's most renowned airports on its future journey. Recognizing the exceptional progress made by the Heathrow team in infrastructure and service improvements, he acknowledged the airport's significance as an economic engine for the UK and its strong connection to London and the wider country. He looks forward to contributing to the continued success of this iconic company, with a focus on enhancing the airport experience for passengers, airlines, the community, and all parts of the UK.