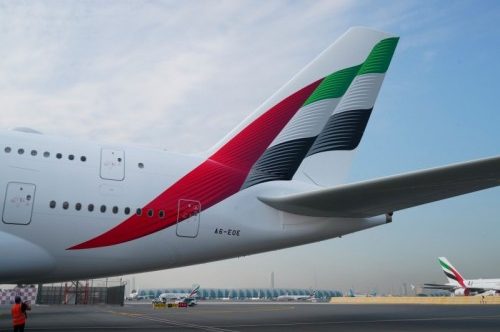 On July 1st, Emirates will celebrate 20 years since the start of its flights to Russia. On the eve of this anniversary, a meeting took place in Moscow between journalists, bloggers, and company representatives.
On July 1st, 2003, the airline began operating flights to Russia. The carrier started direct passenger flights on board the Airbus A330-200, and Moscow became the 57th destination in the airline's global route network.
Two years later, Emirates commenced daily flights to Moscow, and in 2009, the flight schedule was expanded to two flights per day. In 2011, the airline started operating flights to St. Petersburg, which became the 101st destination in its flight geography.
Emirates Plans for Flights to Russian Regions
Currently, the airline is considering the possibility of operating flights to Russian regions and CIS countries after 2025. By that time, the carrier's fleet will include smaller capacity aircraft, such as the Airbus A350, which could potentially be used on routes from the regions.
The only remaining question is whether flights on board the premium carrier will be in demand among residents of Russian cities. Currently, flights from the regions are operated by Emirates' subsidiary, flydubai, which operates flights on small Boeing 737 aircraft.