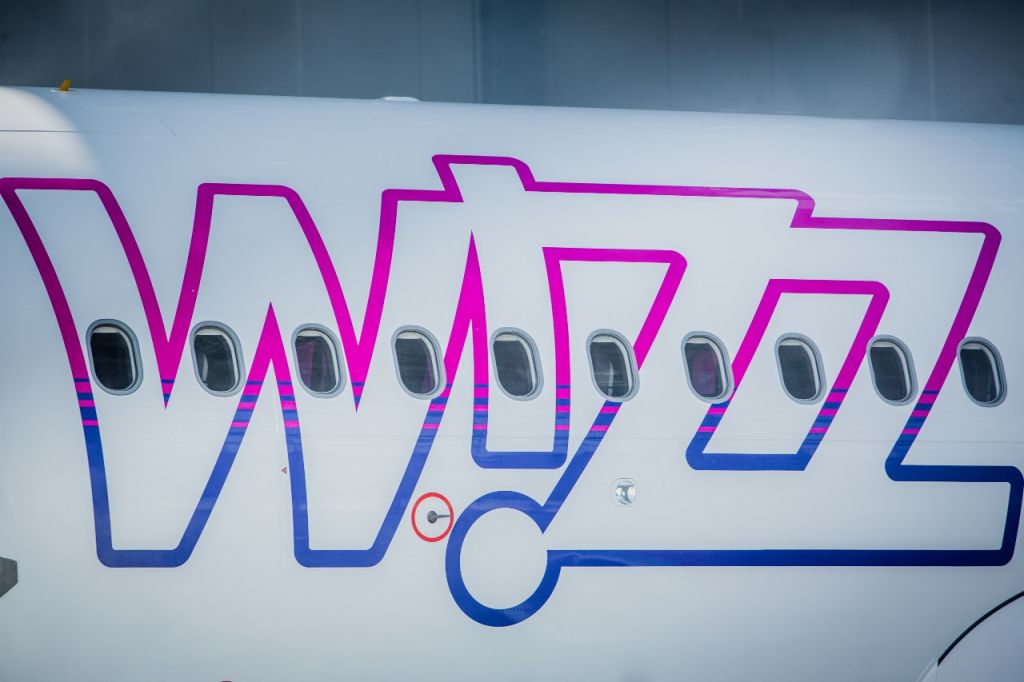 Wizz Air will make its entire aircraft fleet at London Luton Airport (LLA) Airbus A321neo by 2025.
Wizz Air has 11 aircraft stationed at its base in London Luton Airport with an average age of 3 years. The share of the new 'neo' technology in the airline's fleet at LLA has already surpassed 50% and will reach 100% by 2025.
The Airbus A321neo has 239 seats in a single-class configuration. The aircraft incorporates the latest technologies in aviation. The new technology offers a nearly 50% reduction in noise footprint, a 20% reduction in fuel consumption and 50% reduction in nitrogen oxide emissions compared to the previous generation aircraft. The Airbus A321neo can currently fly with up to 50% sustainable aviation fuel (SAF) blend.
Wizz Air operates with the lowest carbon emissions per passenger/km against all competitor airlines, which amounted to 53.8 grams in the financial year 2023. As part of its fleet renewal programme, which ensures Wizz Air has the latest technology, the older aircraft decommissioned from LLA will re-join Wizz Air's global fleet until 2027, after which it be replaced by new Airbus A321neo aircraft. In addition to its ambitious fleet renewal programme, Wizz Air is constantly working on fuel efficiency initiatives and improving related data analytics.
Wizz Air has also established its sustainable aviation fuel (SAF) strategy, which includes securing offtake agreements with suppliers for the future and has already partnered with Neste, OMV and Cepsa. In April 2023, Wizz Air announced its first equity investment in a biofuel company, Firefly Green Fuels, to further support SAF development in the UK. In May 2023, the airline, as part of Indigo Partners, invested in the US-based SAF start-up Clean Joule.
To plan for the longer-term, the airline works with Airbus to explore the potential for hydrogen-powered aircraft. These partnerships reinforce Wizz Air's commitment to driving emissions intensity down by the end of the decade.