When planning a trip with your furry companion, finding suitable accommodations that welcome pets is crucial for a stress-free and enjoyable experience. Pet-friendly hotels offer the perfect solution, ensuring that both you and your four-legged friend can relax and unwind together. In this comprehensive guide, we'll provide you with essential tips and insights to help you find and choose the best pet-friendly accommodation for your next adventure.
The Benefits of Pet-Friendly Hotels
Pet-friendly hotels understand the special bond between pet owners and their furry friends. By choosing these pet-friendly accommodations, you can enjoy numerous benefits, including a welcoming environment, convenient amenities, and opportunities for pet-centric activities. These hotels strive to make your pet's stay as comfortable and enjoyable as yours.
Mercure, ibis, Novotel and Adagio are among the brands that welcome furry friends with open arms and, sometimes, services designed just for them.
List of Pet-Friendly IHG Brands in 2023: Atwell Suites, Candlewood Suites, Holiday Inn Express, Holiday Inn Hotels & Resorts, Hotel Indigo, Kimpton Hotels & Restaurants, Mr & Mrs Smith, Regent Hotels & Resorts, Staybridge Suites, voco Hotels.
Chains like InterContinental Hotels & Resorts, EVEN, Crowne Plaza Hotels & Resorts and avid hotels– Varies by property.

Some pet-friendly Marriott hotel chains include Aloft Hotels, JW Marriott, Residence Inn, Element, The Ritz-Carlton, Sheraton Hotels, SpringHill Suites, W Hotels, AC Hotels, TownePlace Suites, MOXY, Le Medirien, Delta Hotels and Westin Hotels.
Loews Hotels is a hotel chain renowned for its exceptional pet-friendly services. Upon arrival, your furry companion is greeted with a warm welcome, complete with treats, bowls, and personalized placemats. Furthermore, Loews Hotels goes above and beyond by providing a range of essential pet supplies behind the front desk, including litter boxes and dog toys, ensuring that no pet need goes unaddressed, even if you happen to forget something at home.
Pet-Friendly Hotels near me:
search Pet-Friendly Hotels near me in the booking.com above
Some Four Seasons properties allow pets and even provide upscale accommodations, like a unique dining menu, grooming services and complimentary pet supplies.
Choice Hotels is made up of 10 different hotel brands, including popular chains such as Comfort Inn, Quality, EconoLodge, the upscale Ascend Hotel Collection, and many more. They have more than 2,500 pet-friendly hotels around the world, making it a sure thing that you and your best friend will be able to find a place to stay whatever your destination.
Best Western International with 1600 global properties welcoming pets – over 1000 of these in the US & Canada.
Some Ramada by Wyndham, Wyndham, Howard Johnson by Wyndham, Microtel, Azure Hotels Super 8 by Wyndham, Days Inn by Wyndham, Travelodge, Baymont, La Quinta hotels allow cats and dogs in their hotels.
Since opening its first hotel in 1937, Sheraton Hotels and Resorts has established itself as one of the leading pet-friendly, semi-luxury hotel chains in the world.
Whether you're looking for a pet-friendly home for your vacation, try Airbnb. Even if a listing says pets are allowed, always contact the Host to confirm, tell them about the pet(s) you plan to bring, and find out if restrictions apply.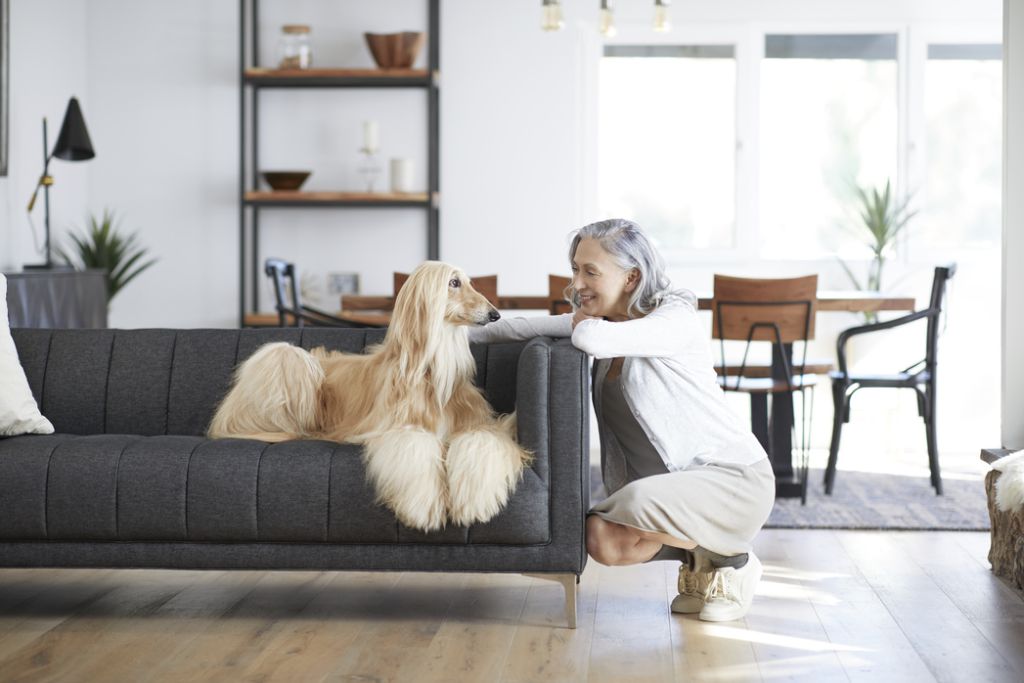 Researching Pet Policies
Before making a reservation, it's essential to research a hotel's pet policy. Each establishment may have specific rules regarding pet size, breed restrictions, additional fees, and allowed areas. Understanding these policies will help you select a hotel that aligns with your pet's needs and ensures a hassle-free stay.
Even if an Airbnb listing says pets are allowed, always contact the Host to confirm, tell them about the pet(s) you plan to bring, and find out if restrictions apply.
Evaluating Pet-Friendly Amenities
Not all pet-friendly accommodations offer the same amenities. Some go above and beyond to cater to your pet's needs, providing features such as pet beds, food bowls, pet-sitting services, and designated play areas. Consider your pet's requirements and preferences when choosing a hotel, ensuring they have a comfortable and enjoyable experience throughout your stay.
Hilton and Mars Petcare are expanding their partnership across Hilton's seven pet-friendly brands – Canopy by Hilton, Embassy Suites by Hilton, Hilton Garden Inn, Hampton by Hilton, Tru by Hilton, Homewood Suites by Hilton and Home2 Suites by Hilton. Building on their strategic partnership established in September 2021, Hilton and Mars Petcare will now offer access to virtual support from the Mars Pet Expert Team (PET) during their stay via Mars PET On-Demand — a convenient online service to answer questions related to traveling with your cat or dog — at more than 4,600 hotels in Hilton's portfolio across the U.S. and Canada.
Reviews and Recommendations
Reading reviews and seeking recommendations from fellow pet owners can provide valuable insights into the quality and pet-friendliness of a hotel. Look for reviews that specifically mention positive experiences with pets, cleanliness, and staff friendliness towards animals. Online travel communities and forums are excellent resources to gather first-hand information from pet owners who have stayed at pet-friendly hotels.
Planning Ahead
Pet-friendly hotels often have limited availability, especially during peak travel seasons. To secure your preferred accommodation, make your reservation well in advance. Additionally, inform the hotel about your pet's presence and any specific requirements or preferences, ensuring they can adequately prepare for your arrival.
Being a Responsible Pet Owner
While staying in a pet-friendly hotel, being a responsible pet owner is essential. Follow the hotel's rules and regulations, keep your pet leashed or contained in designated areas, and clean up after them. Being considerate towards other guests and maintaining good behavior will help create a positive image for pet owners and encourage more establishments to offer pet-friendly accommodations.
Can you leave your pet alone in a hotel room?
It depends on your pet and the hotel. Some won't allow you to leave your pet alone in the room at all, whereas others might ask you to leave them in a crate to prevent them from possibly damaging furniture or going to the toilet in the room.
Choosing a pet-friendly hotel sets the stage for a fantastic adventure with your furry friend. By considering the tips and advice mentioned in this guide, you can find the perfect accommodation that caters to both your needs and your pet's comfort. Enjoy your travels with peace of mind, knowing that you've chosen a pet-friendly hotel that welcomes and cherishes your beloved companion.