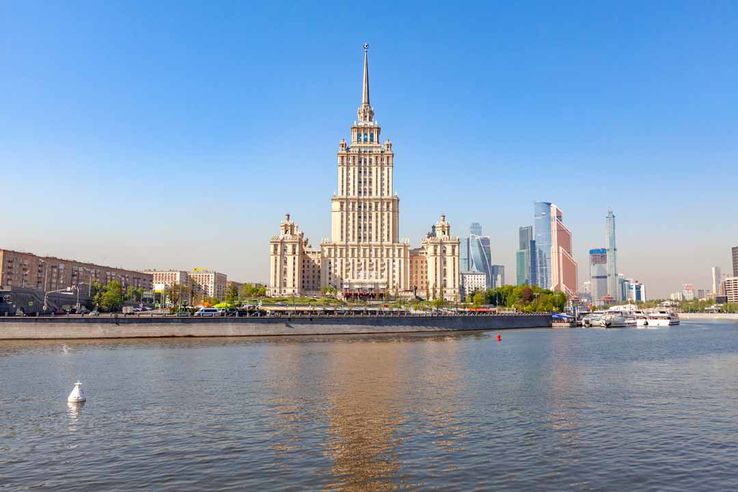 On this page, you will find a list of the newest hotels in Moscow that have opened in the last three years, from 2020 to 2023. Over the past three years, four five-star hotels have opened in the capital of Russia. Three of them belong to international brands – Marriott, Mövenpick, and Soluxe. The fourth one, Parradosso, is a purely Russian project: a hotel located in an old estate designed by architect Rosenkampf. The building has been restored, combining modern interiors with its original historic appearance.
The five-star new hotels in Moscow:
Marriott Imperial Plaza – December 2021
Mövenpick Taganskaya – October 2020
Soluxe Hotel Moscow – October 2022
Boutique Hotel Parradosso – September 2020
During the period from 2020 to 2023, approximately 10 four-star hotels opened in the capital, including international chains such as Hilton and Best Western. Among them are boutique hotels with a small number of rooms, large apartment hotels, chain hotels (Maxima, Barin, Wellion), and unique establishments like the Irina Viner-Usmanova Gymnastics Palace.
Here are some of the recently opened 4-star hotels in Moscow:
AZIMUT City Hotel Comcity (February 1, 2023)
Vertical Boutique BW Signature Collection
Apeiron Space
Boutique Hotel V.60
Apart-Hotel "Na Vysote"
Apart-Hotel "Palisad" (Skolkovo)
Accor has abandoned expansion plans in Russia, after its invasion of Ukraine. The French owner of the Novotel and Ibis chains said it had suspended all planned openings and developments in Russia and any loyalty partnerships with Russian companies, although it will continue to run more than 50 hotels in Russia.